New Year's resolutions are a lot easier to make than to keep and everyone knows how hard it is to make them stick beyond early January. Whilst technology can't make anyone stick to their goals in the new year, it can certainly go a long way to help.
There's no shortage of mobile apps available to help provide that boost needed to keep to those New Year's commitments. From fitness apps that give even more reasons to keep up the workout regime to journal apps that ensure no goals will slip by the wayside this January, there's a ton of software out there worth picking up this New Year.
Strides: Goal Tracker Provides All-Round Habit-Tracking
Available On iOS ($4.99/Month Or $29.99/year)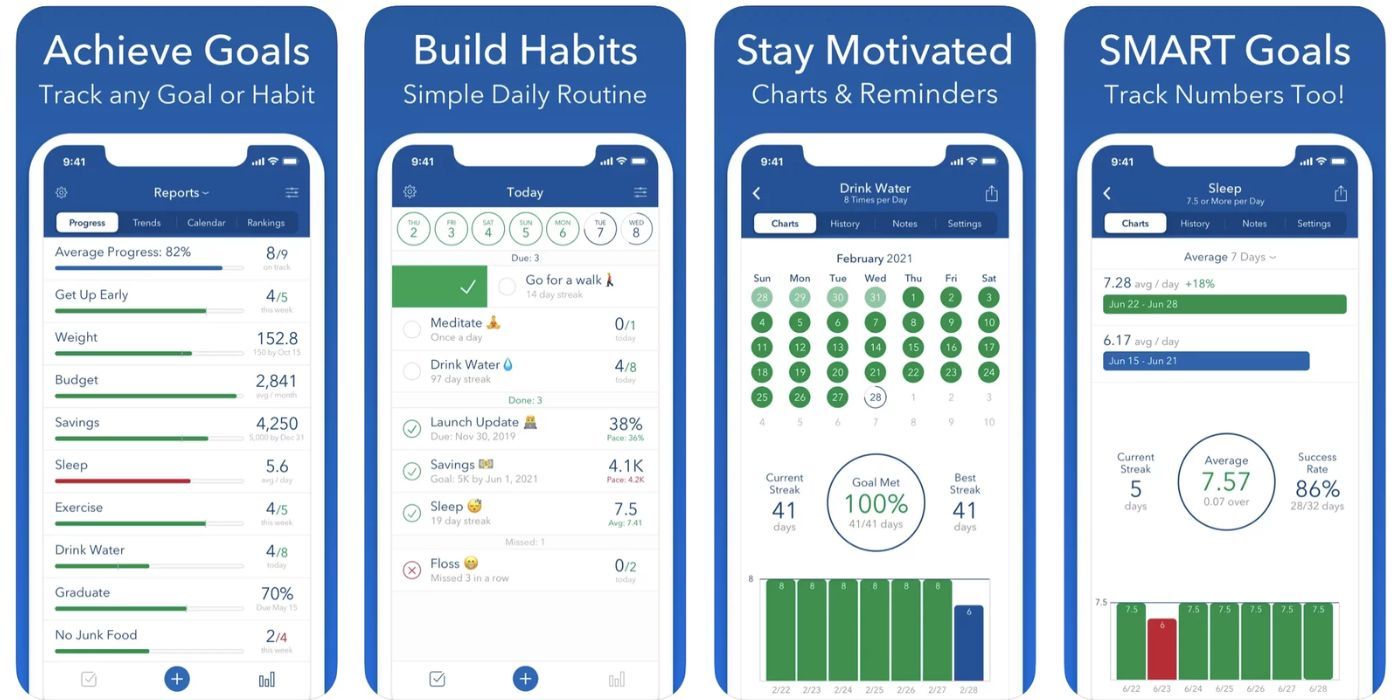 Whether trying to break a habit or establish a new, healthy one, a habit tracker will go a long way to help make it happen and few come with more recommendations than Strides. Whilst it's not cheap, the app makes up for it by providing almost all the features of similar apps in one place.
RELATED: 10 Best Retail Store Apps That Are Actually Worth Downloading
With a streak calendar to get a handle on those habits, the ability to set deadlines and reminders, detailed progress reports, and the ability to set a daily routine, it covers pretty much everything no matter what the New year's resolution is. On top of that, its user-friendly design ensures it doesn't feel overloaded.
Couch to 5K® Gives Users A Clear Goal To Complete
Available On Android And iOS ($4.99)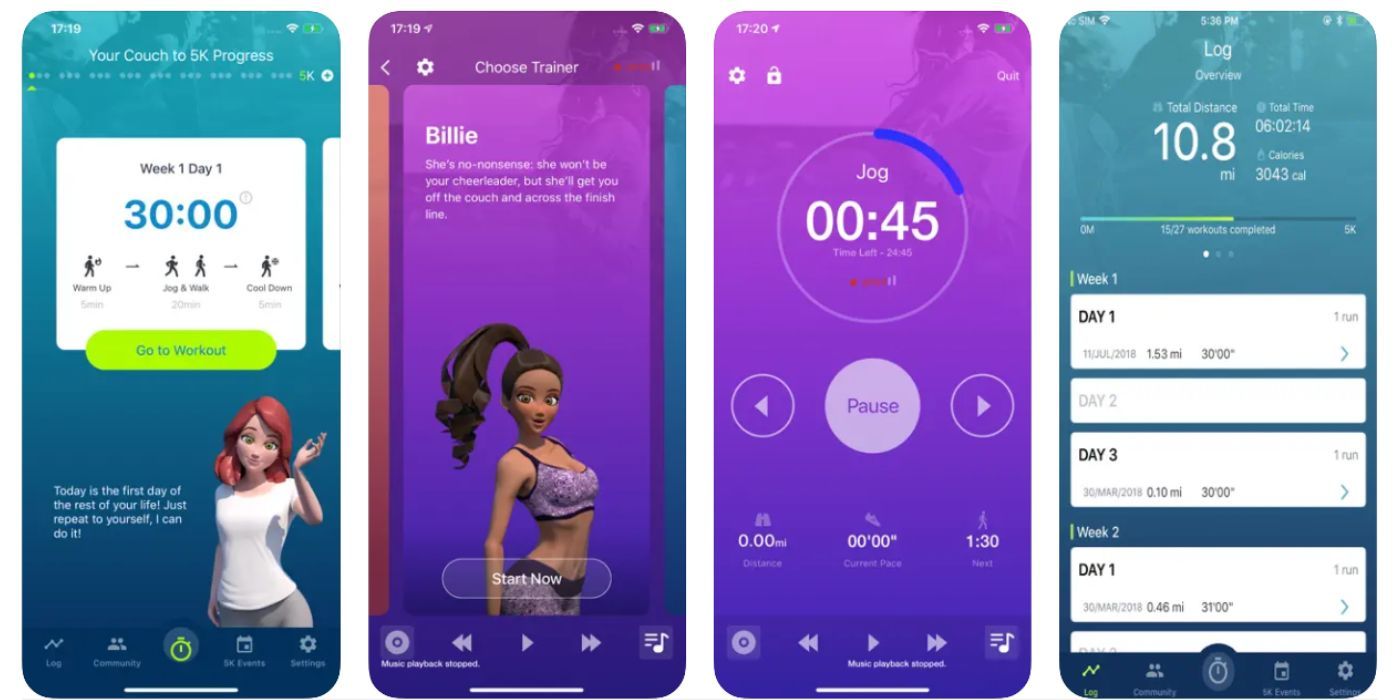 One of the toughest things about keeping to New Year's resolutions is that goals like "keeping fit" and "being more active" are too vague to get things going. Couch to 5K® from Active Network promises to give those clear objectives needed to get the user off the couch in the first place.
Not only that but, for $4.99, it provides an entire 9-week program with daily activities to complete with the promise that the user will be able to run 5K by the end. After that, it's down to the user to keep themselves active but it's a great start to anyone's fitness resolution.
5 Minute Journal Makes Journaling Easy To Get Into
Available On Android And iOS (Free Or $4.99/Month For Premium)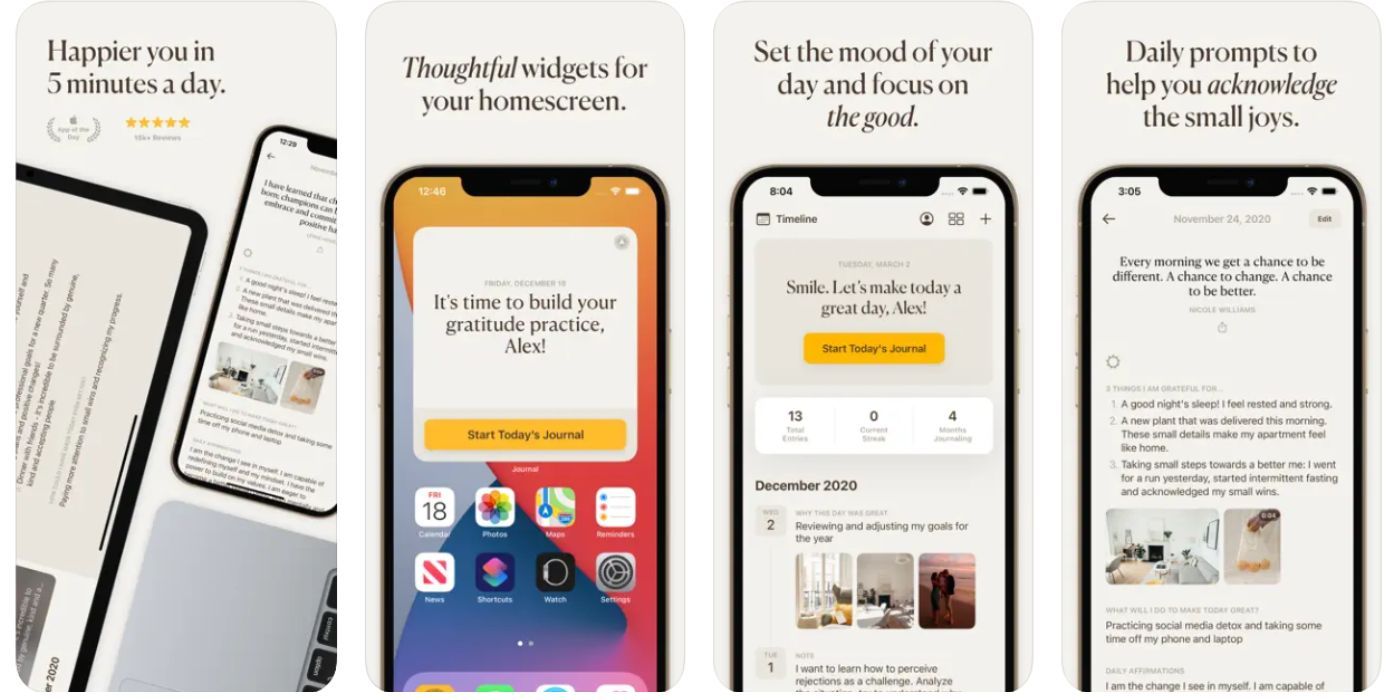 For anyone interested in how journaling can help with self-improvement but dubious about whether it will work for them, there are two great reasons to go for 5 Minute Journal. One is that it only asks for a commitment of 5 minutes per day, something anyone can do, and the second is that it requires no monetary commitment either, though premium features are locked behind a subscription.
That makes it perfect for anyone just dipping their toes in the water of journaling apps. It also boasts a simple and effective UI and gives prompts to get the user going when they need inspiration. For some, it's an app they can't live without.
Fitbit Provides Detailed Feedback To Make Hitting Goals Feel Good
Available On Android And IOS (Free Or $9.99/Month For Premium)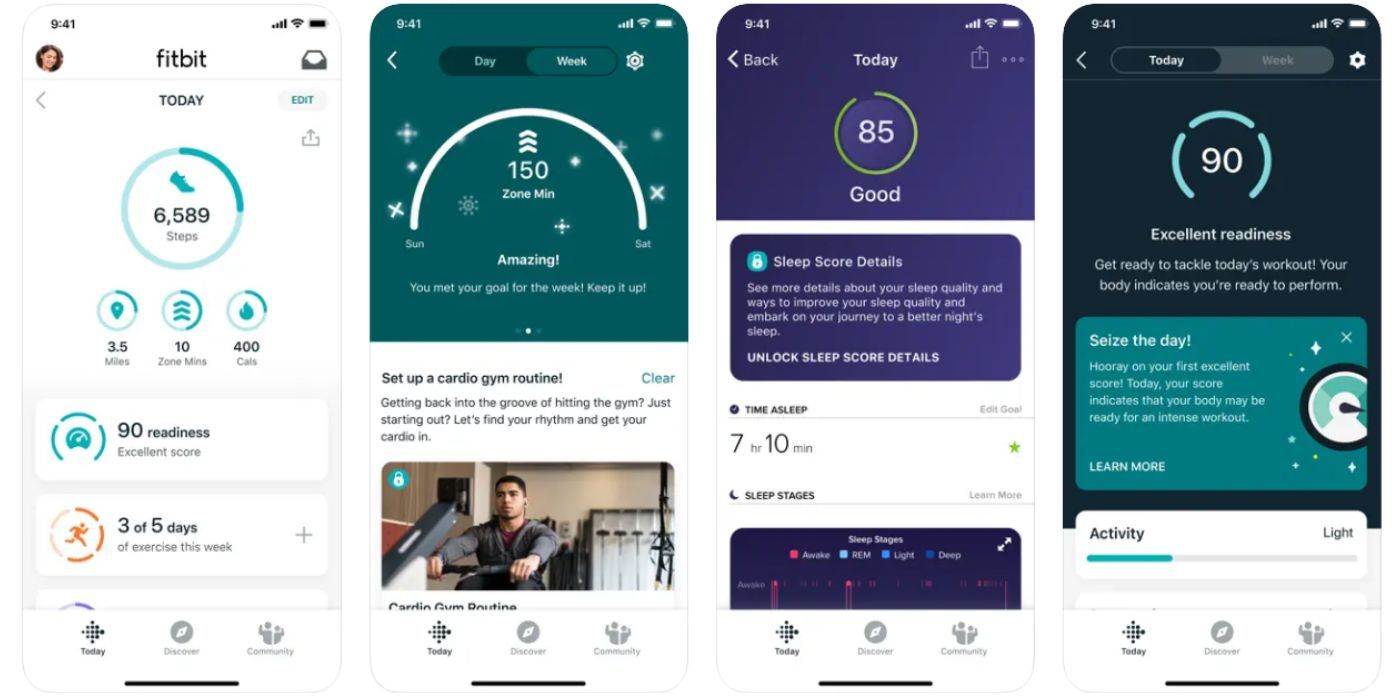 Whether a Fitbit owner who hasn't gotten the best out of it yet, someone wondering whether the fitness device is worth buying, or simply someone looking for an app that can track fitness stats in general, the Fitbit app might be the perfect answer. Though it works best with a Fitbit device, the MobileTrack feature means it can use a smartphone itself to collect data.
As a high-end Google product, it has the quality that users have come to expect from the company. The main appeal of Fitbit is just how detailed its analysis is, so it's best paired with an actual Fitbit device where seeing details progress broken down into a bunch of different graphics can make staying fit more engaging.
MyFitnessPal Is A Fitness App With A Focus On Nutrition
Available On Android And IOS (Free Or $9.99/Month For Premium)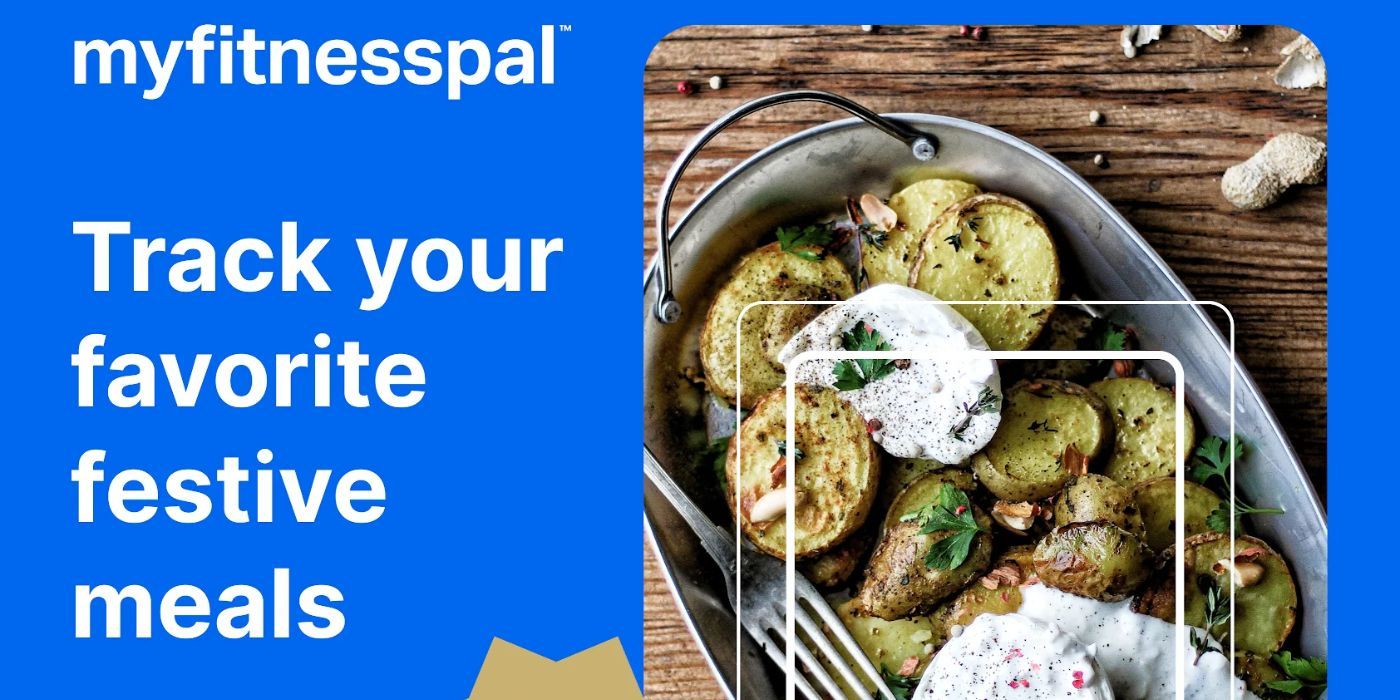 A lot of the top fitness apps available have a strong focus on exercise, but that's only one-half of keeping fit. Since a lot of people have New Year's resolutions centered on eating better after indulging during the holiday season, an app with a strong focus on nutrition and eating better could be more appropriate.
RELATED: 12 Best Free Cooking Apps In 2022
MyFitnessPal is one of the most popular examples out there, with 2.5 million ratings on Google Play and 1.5 million on the iOS App Store, and there are good reasons for that. Described as "like having a nutrition coach, intermittent fasting tracker, meal planner, and food diary with you at all times," it promises to help anyone change their lifestyle this coming year.
Headspace: Mindful Meditation Can Help To Tackle Stress
Available On Android And IOS (Free Or $12.99/Month For Headspace Plus)
For anyone wanting the coming year to be a little less stressful than the last, there are a ton of apps that offer great ways to get into meditation and mindfulness. Headspace is one of the most popular meditation apps for a bunch of reasons, not least its promise to help with getting to sleep.
With short meditation sessions that don't require much of a commitment, personalized recommendations based on the user's activity, and tools to track the entire journey, it's perfect for anyone who worries they lack the motivation for meditation. The only hang-up may be the $12.99/month or $69.99/year subscription fee to unlock all the app's features.
Streaks Provides A Cheaper Option For Maintaining Habits
Available On iOS ($4.99)
For anyone that wants a high-quality habit tracker but dislikes the subscription model of apps like Strides, Streaks is a great alternative solution to making and breaking those all-important habits. The premise of the app is incredibly simple – to add the gratification of building up an unbroken streak to things that might ordinarily feel mundane.
It may not boast all of the features of Strides, but it hits all the important points for a habit-tracking app including scheduled reminders, statistical breakdowns, and even the ability to link it to the Health app and have fitness goals complete automatically. The simple and aesthetically pleasing UI is the cherry on top.
Available On Android And iOS (Plans Start From $19.99/Month)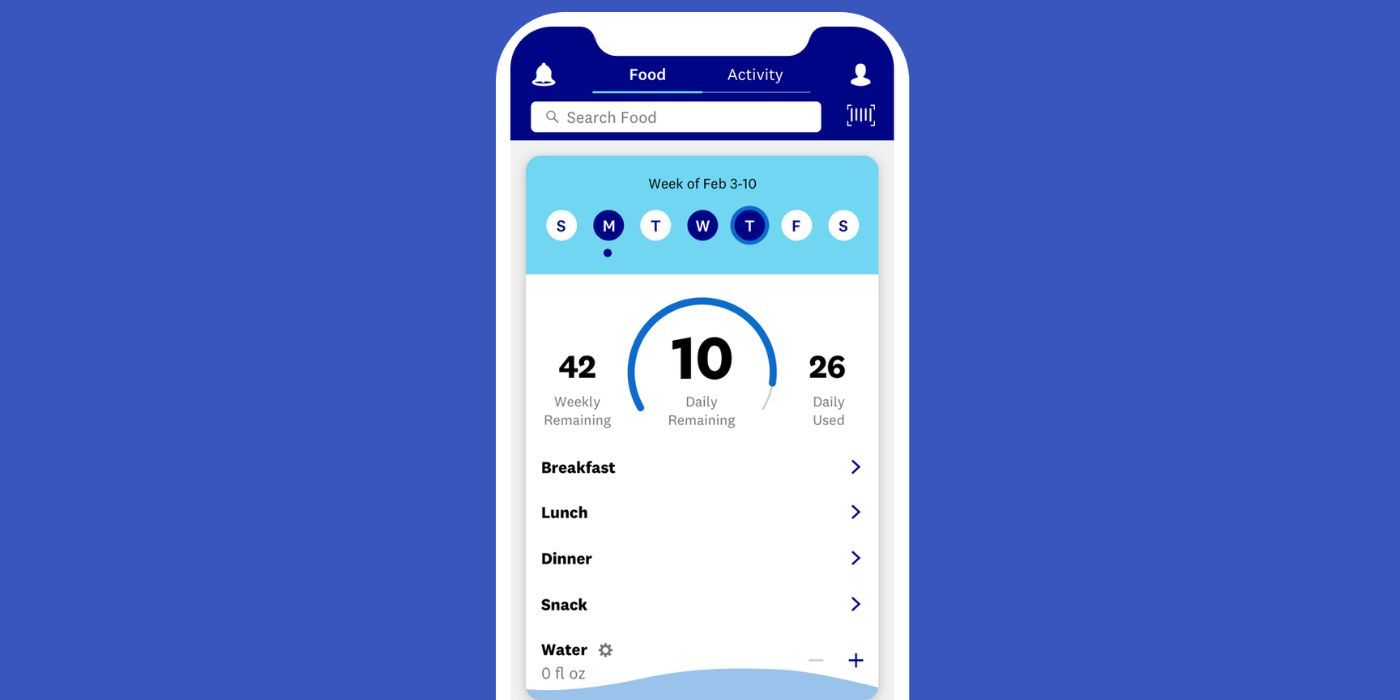 Whilst New Year's can often mean there are a lot of other people chasing their own goals and keeping each other motivated, that sense of community that makes meeting goals fun can also quickly dry up. That's why it might be worth investing in an app where the community is a huge part of it.
RELATED: 10 Best Recipe Apps For Food Lovers
With plans starting at $19.99/month, the WW/WeightWatchers app is no small investment but, for that money, members get expert advice, a customized nutrition plan that can be fitted around the user's diet, and a massive 24/7 support system. For people who get the most motivation from a sense of community, there's no better option than the WW app.
Way Of Life Provides Clean And Easy-To-Read Habit Tracking
Available On Android And iOS (Free Or Premium From $3.99)
One alternative option for keeping track of habits and maintaining those New Year's resolutions is Way of Life and its strongest selling point is its simple but attractive design. Few tracking apps are better than Way of Life for being able to see exactly how well goals are being met at a single glance.
The only catch is that the free version only allows the user to add a few items to their "journal," meaning it's just not a good representation of the app as a whole. Instead, the reasonably-priced premium version with unlimited items is likely the way to go.
OrangeTheory Live Makes Your Home A Gym
Available On OrangeTheory Fitness (OrangeTheory Membership Required)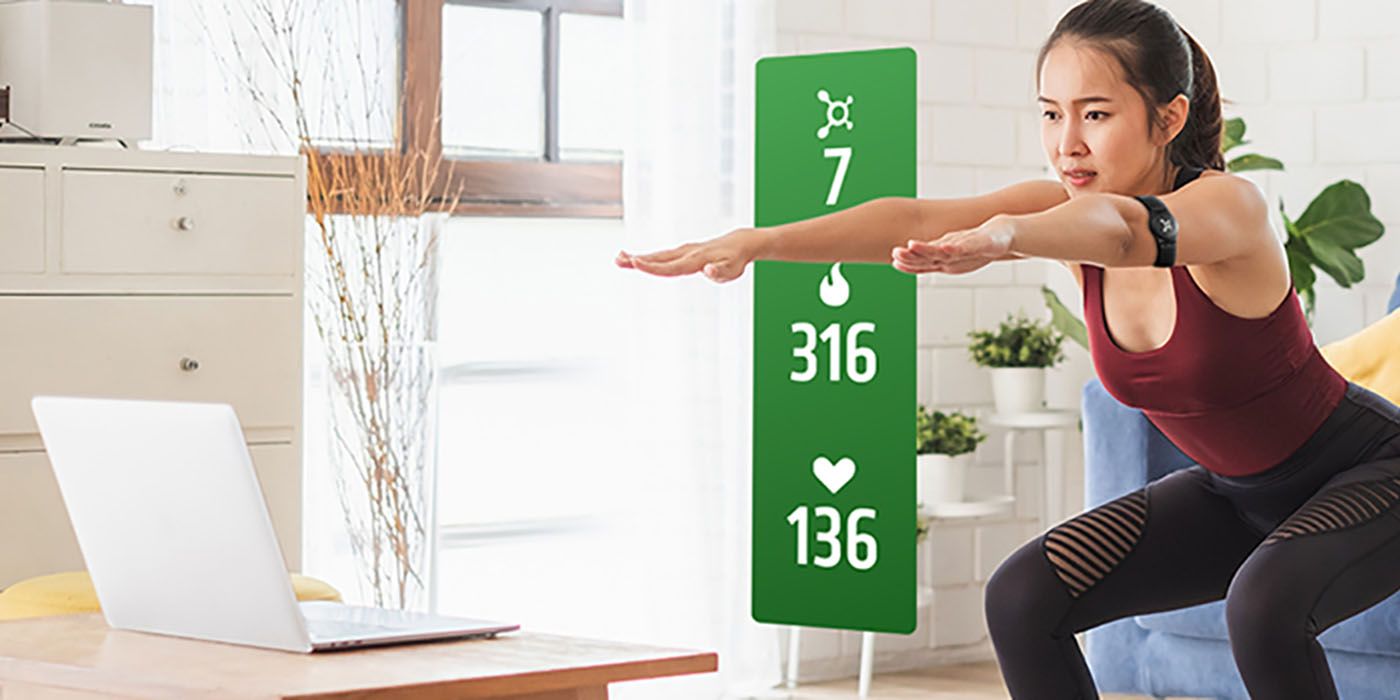 January is the month when gym memberships skyrocket but all too often it becomes a wasted purchase as people end up never actually taking advantage of it. Luckily, OrangeTheory Live allows its members to take advantage of their gym membership even when at home.
The app provides a fully interactive experience including classes run by expert coaches to keep users motivated whilst exercising in their front room, and it also comes with the kinds of stats and trackers to be expected from one of the best fitness apps available.
NEXT: 10 Best Apps For Runners