Veteran actress Kathryn Hahn has been gracing screens since she first appeared as friend and colleague to Kate Hudson's leading character Andie Anderson in How To Lose A Guy In Ten Days. Hahn may have started out playing many 'best friend' and supporting roles, but she has undoubtedly grown into leading actress material.
In recent years, Hahn has played the lead character in HBO's Mrs. Fletcher, voiced Paige Hunter in the animated comedy Central Park, and brought Rabbi Raquel Fein to Amazon's Transparent. Hahn's wide range has been made abundantly clear and her filmography is a testament to her diversity as an actor.
Updated on December 31st, 2022 by Colin McCormick: Kathryn Hahn continues to build an incredibly impressive career for herself after years of smaller roles. She can more recently be seen as part of the star-studded murder mystery cast of Glass Onion and will soon be headlining her own MCU show with Agatha: Coven of Chaos. With her ever-busy schedule, there are plenty more roles in movies and on television that show cast the best of Kathryn Hahn.
Edie Fitzgerald – We're The Millers (2013) – 7.0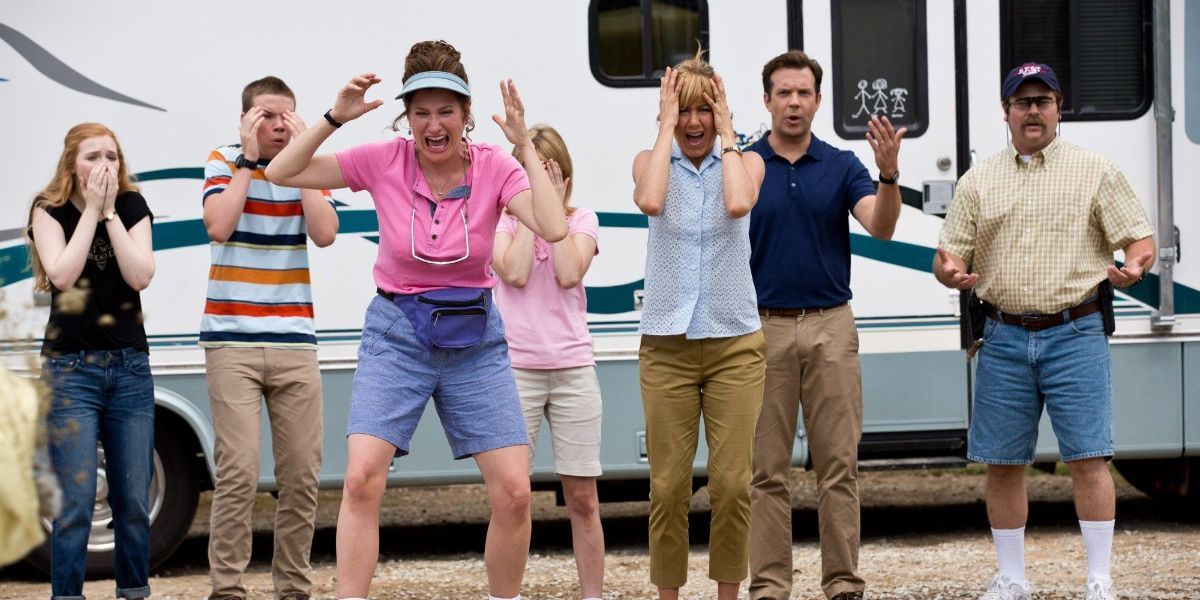 Available on HBO Max and DIRECTV
The 2013 comedy film We're The Millers stars Jason Sudeikis as a drug dealer who creates a fake family in order to inconspicuously smuggle a stash of marijuana from Mexico. Hahn joins Nick Offerman as a couple whose own cross-country trip intersects with the "Millers," creating a host of problems for their scheme.
RELATED: Jennifer Aniston's 10 Best Rom-Coms, Ranked By IMDb
It is a fun R-rated comedy with a great cast that includes Jennifer Aniston, Emma Roberts, and Will Poulter as the fake family. There are enough laughs and wild crime-comedy fun to make this a fun and rewatchable ride.
Helen – Anchorman: The Legend Of Ron Burgundy (2004) – 7.1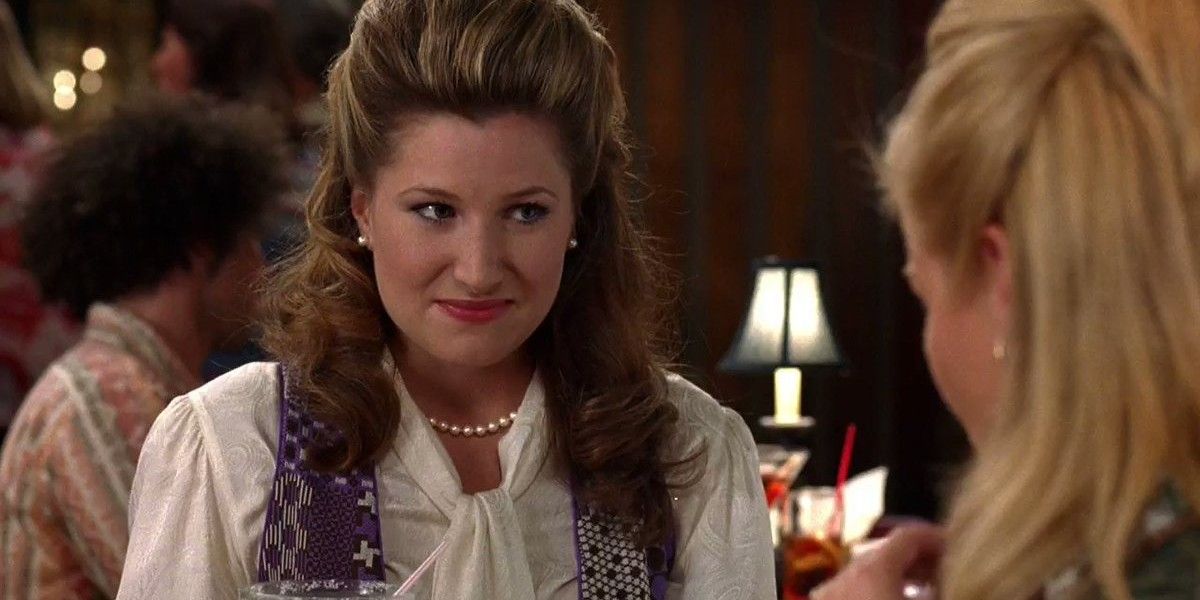 Available on Apple TV+ and Paramount+
The comedy Anchorman became an instant classic when released in 2004. Will Ferrell stars as Ron Burgundy, a childish yet successful newsman in the 1970s who finds his world turned upside down when he gets a new female colleague (Christina Applegate). Hahn has a small supporting role as Helen, Applegate's supportive friend at the network.
The movie is filled with so many laugh-out-loud moments with its absurd humor and wild characters. There are also some terrific cameos from the likes of Jack Black and Ben Stiller. It all makes for one of the most rewatchable comedies of the 21st century.
Phyllis Shapiro – The Shrink Next Door (2021) – 7.1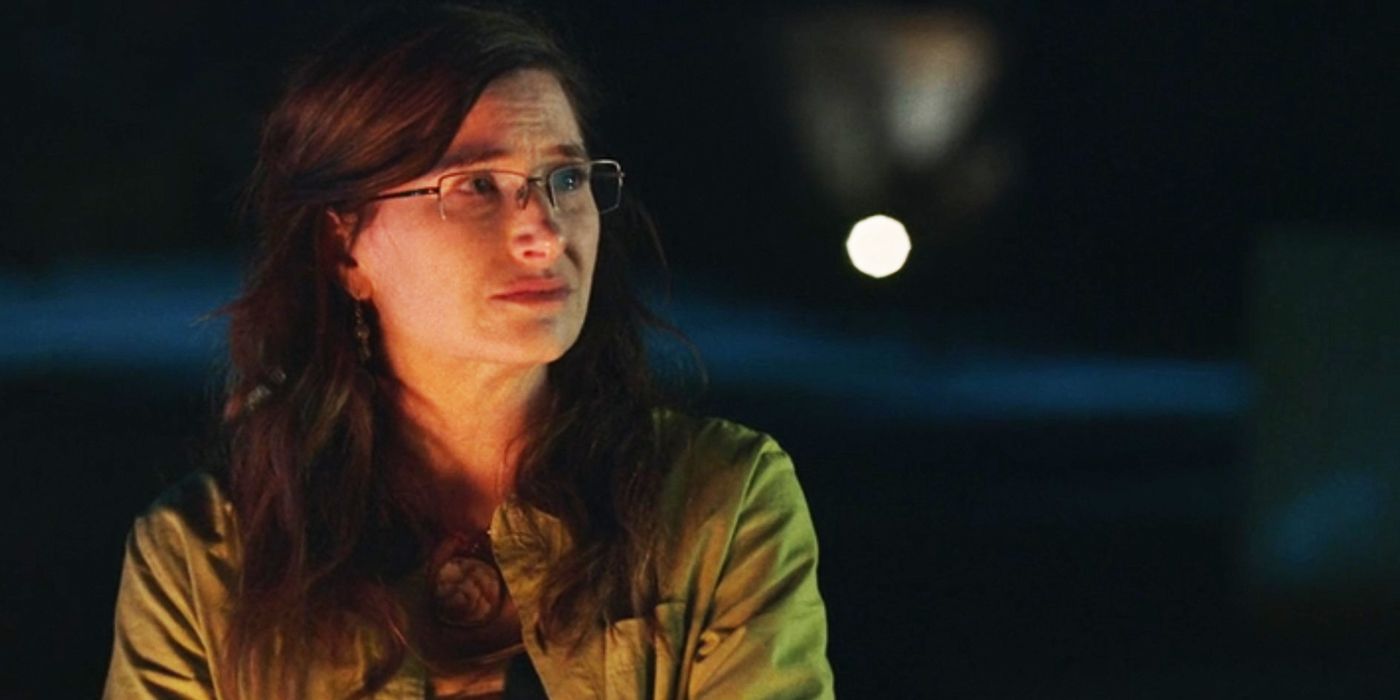 After starring with Paul Rudd and Will Ferrell in comedies like Anchorman, she joined them on a much different television project. The Shrink Next Door stars Ferrell as a man looking to improve his life with the help of a therapist (Rudd) only to have his life taken over. Hahn plays Ferrell's protective sister, Phyllis.
The true-crime limited series is a dark and twisted tale that seemed to captivate many viewers. It is also great to see all these actors known for their comedic talents working together on a more serious project.
Eve Fletcher – Mrs. Fletcher (2019) – 7.1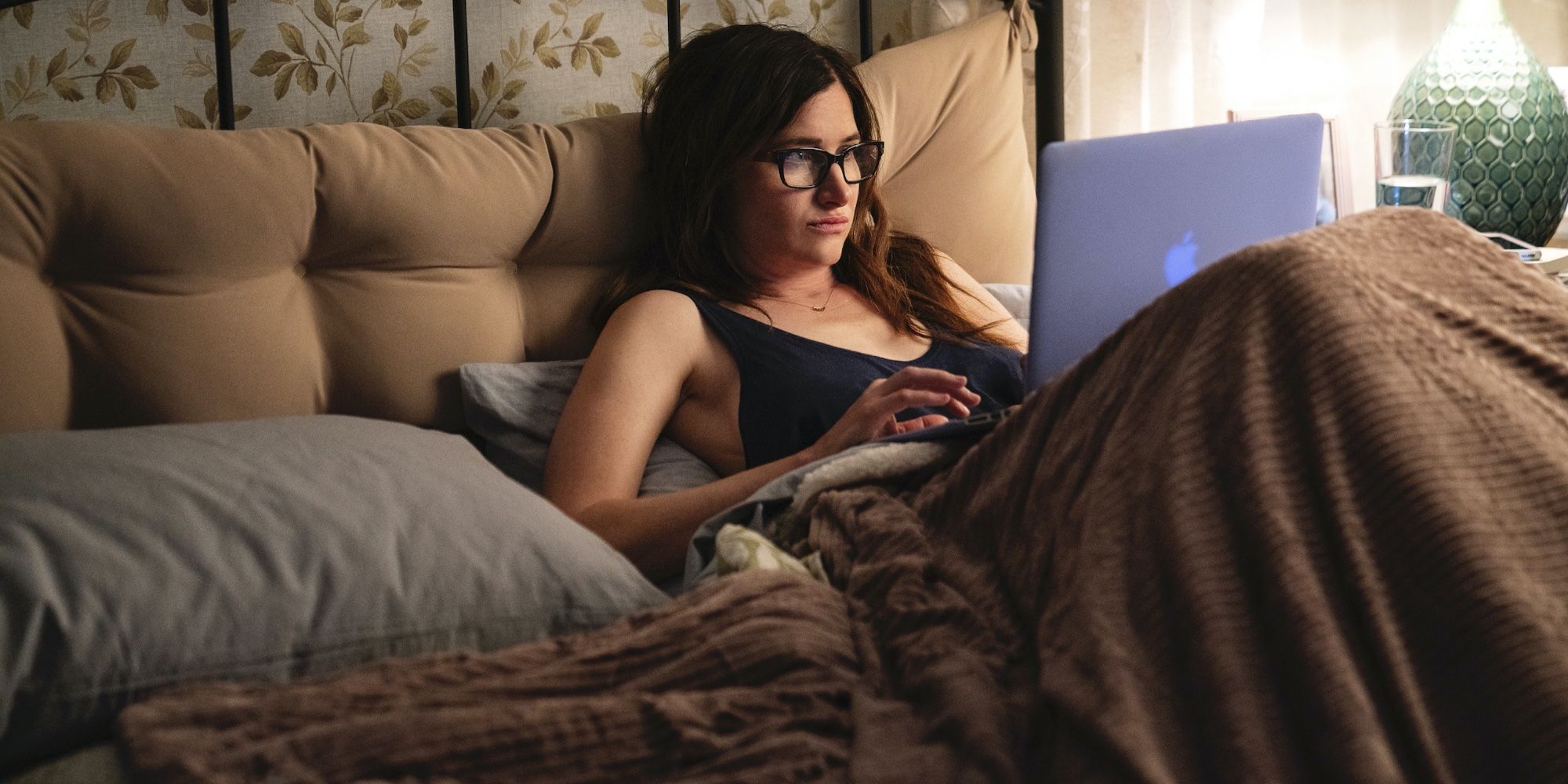 Kathryn Hahn stars as the title character, Eve Fletcher, in the HBO miniseries Mrs. Fletcher. The series follows Eve as her son Brendan heads off to college, and she decides to take the opportunity to reinvent herself.
RELATED: The 10 Best Original Series On HBO Max, Ranked According To IMDb
The show ends up being an ideal vehicle for Hahn and her talents. She is allowed to embrace her comedic side with this middle-life journey, however, the show is also grounded and allows her to show considerable range in dramatic scenes as well. It is Hahn's performance that makes Mrs. Fletcher worthwhile.
Rachel Biegler – Private Life (2018) – 7.2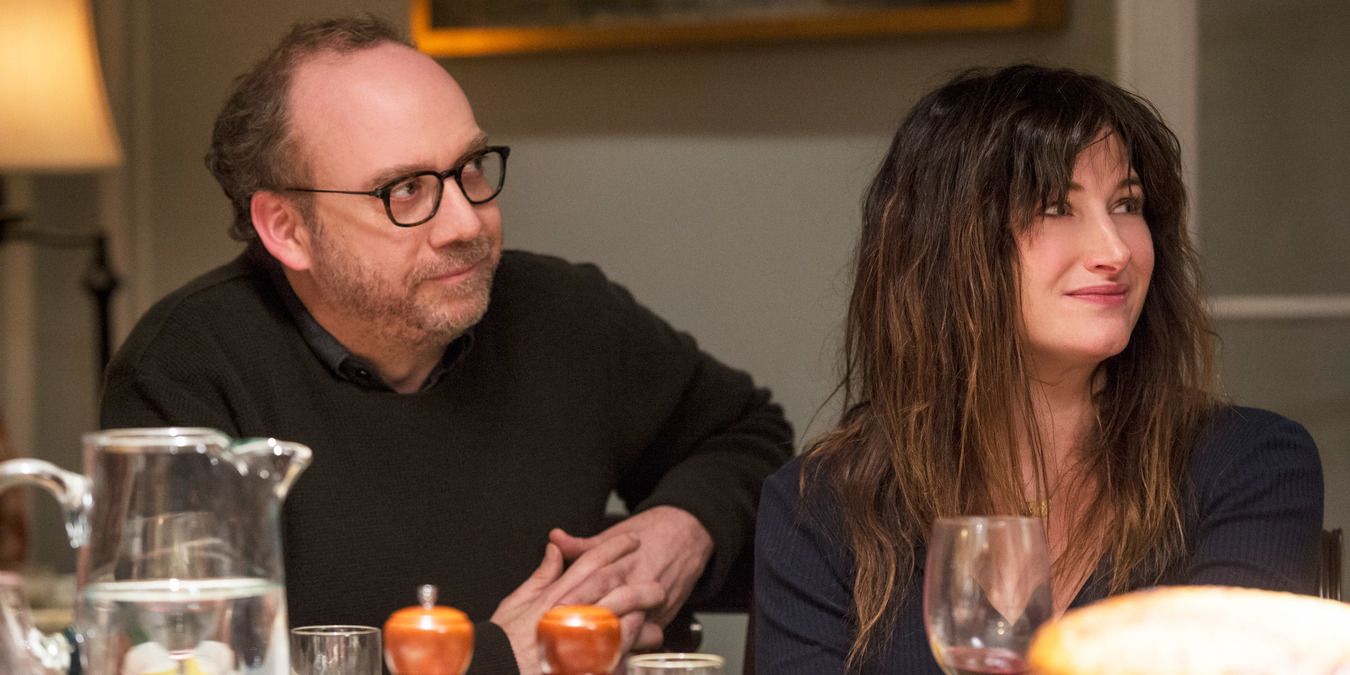 The drama Private Life is one of the projects that really opened people's eyes to Hahn's talents beyond her typical comedic roles. Hahn and Paul Giamatti play husband and wife desperately trying to get pregnant. The couple is faced with many obstacles in their efforts to have a child, and they exhaust every option available to them.
Once again, Hahn brings a real wit to the movie, but she is the most impressive in showing off the honest and human emotions of this frustrating process. She and Giamatti make for a great team and the movie excels with a simple yet moving story.
Lee Payne – HAPPYish (2015) – 7.2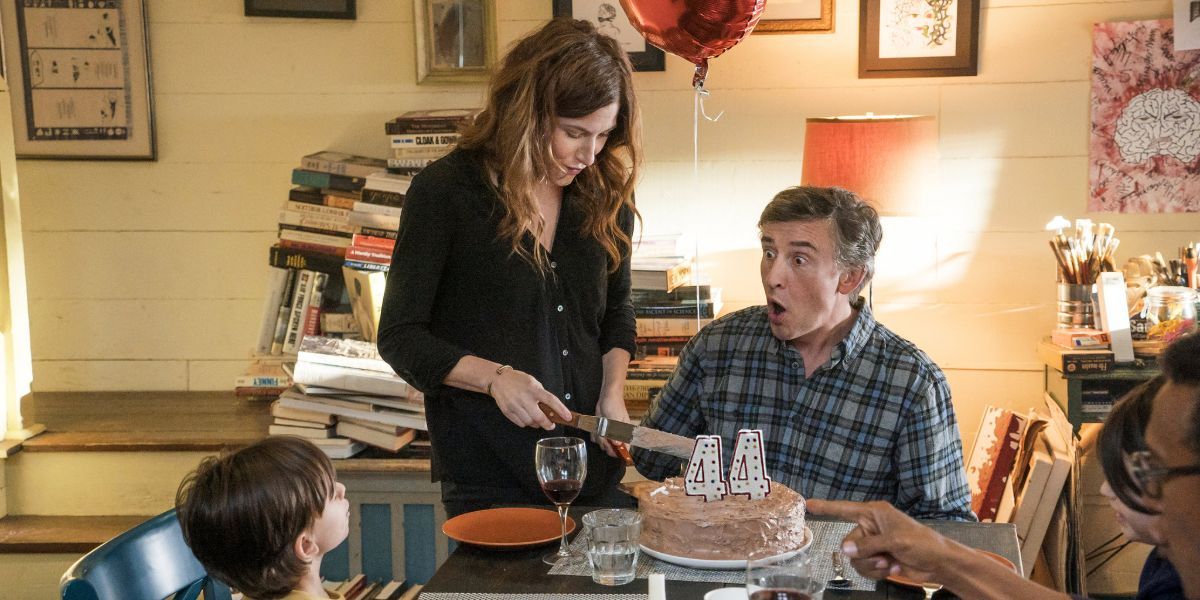 Available on Showtime, fuboTV and Spectrum on Demand
Though it only ran for one season before being canceled, the satirical comedy HAPPYish stuck with many fans. Steve Coogan stars as Tom Payne, a middle-aged man who faces the decision of adapting to the ever-growing world of technology or falling behind in the job that he is quite good at. Hahn plays Thom's wife, Lee, who is an artist and mother.
The show is another example of the kind of projects Hahn seems to gravitate towards. It is a look at normal and sometimes mundane life through relatable and grounded characters while also including a good bit of humor. It is a show many fans would have liked to see grow.
Odessa Mitty – The Secret Life Of Walter Mitty (2013) – 7.3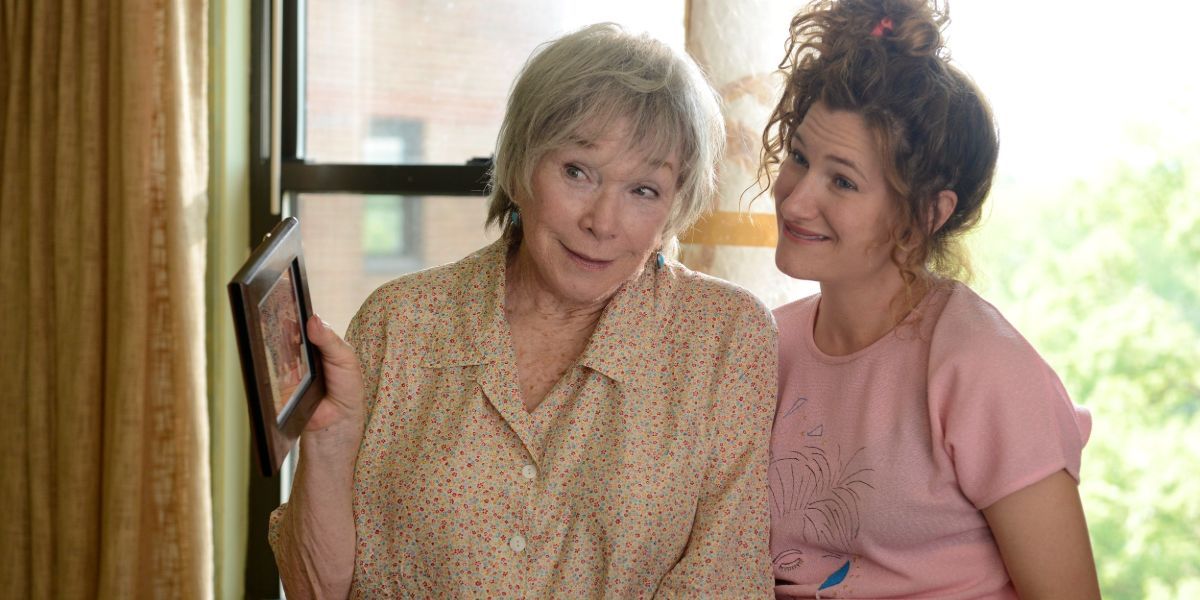 Ben Stiller stepped behind the camera while also starring in the titular role in The Secret Life of Walter Mitty. Walter Mitty is an unhappy man prone to daydreaming, and as his daydreams become reality, he sets off on an exciting quest that takes him around the world. Hahn plays Walter's eccentric younger sister Odessa.
Though The Secret Life of Walter Mitty was not a critical or financial success, some fans see it as one of those special movies about appreciating life more. Stiller proves his skills as a director go beyond his comedies while the wild and imaginative adventure is quite entertaining to go on.
Milly Campbell – Revolutionary Road (2009) – 7.3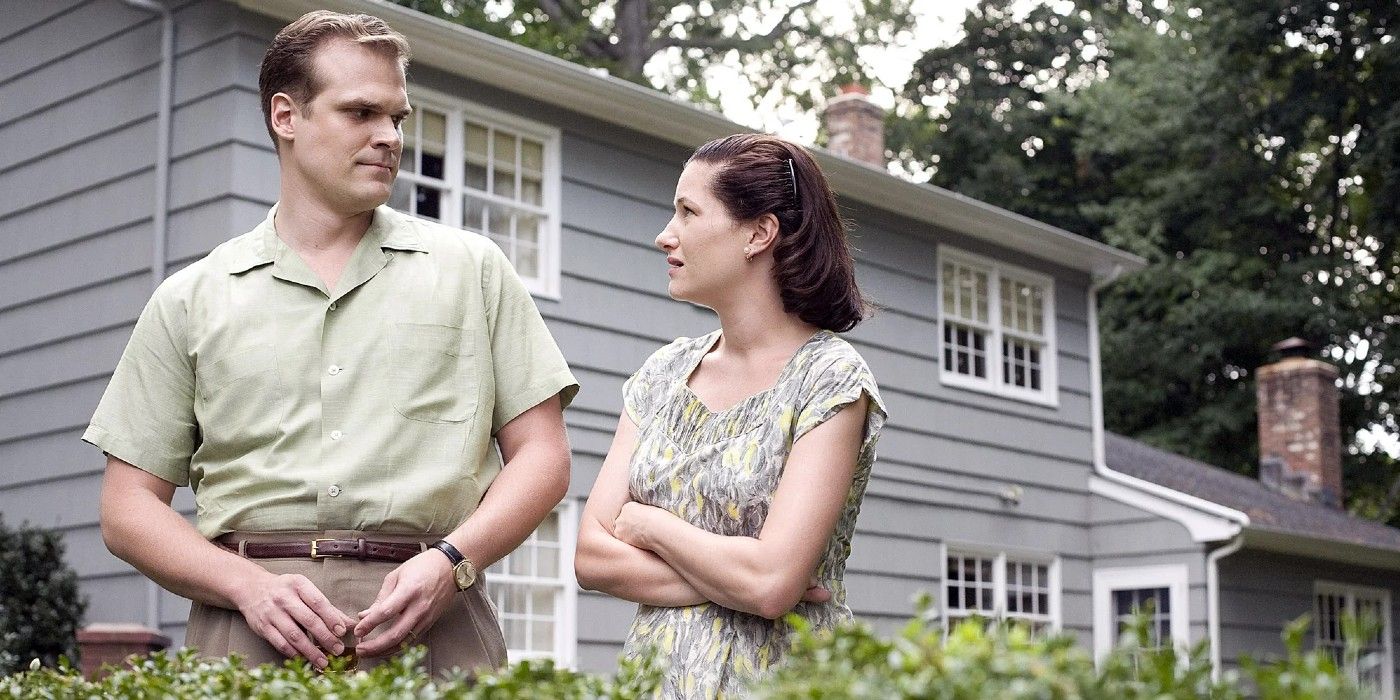 Available on Showtime, fuboTV and DIRECTV
In their first collaboration since Titanic, Kate Winslet and Leonardo DiCaprio reteamed for a much different movie romance. Revolutionary Road finds the Oscar winners playing a married couple in 1950s America battling between domestic life and fulfilling their past dreams. Hahn joins David Harbour as their neighbors, Shep and Milly.
RELATED: David Harbour's 10 Best Movies, Ranked According To Rotten Tomatoes
With Oscar winner Sam Mendes at the helm, many fans might have expected more from this examination of suburban life. While it might not have reached the heights of their past partnership, the two leads still give powerhouse performances.
Claire Debella – Glass Onion (2022) – 7.3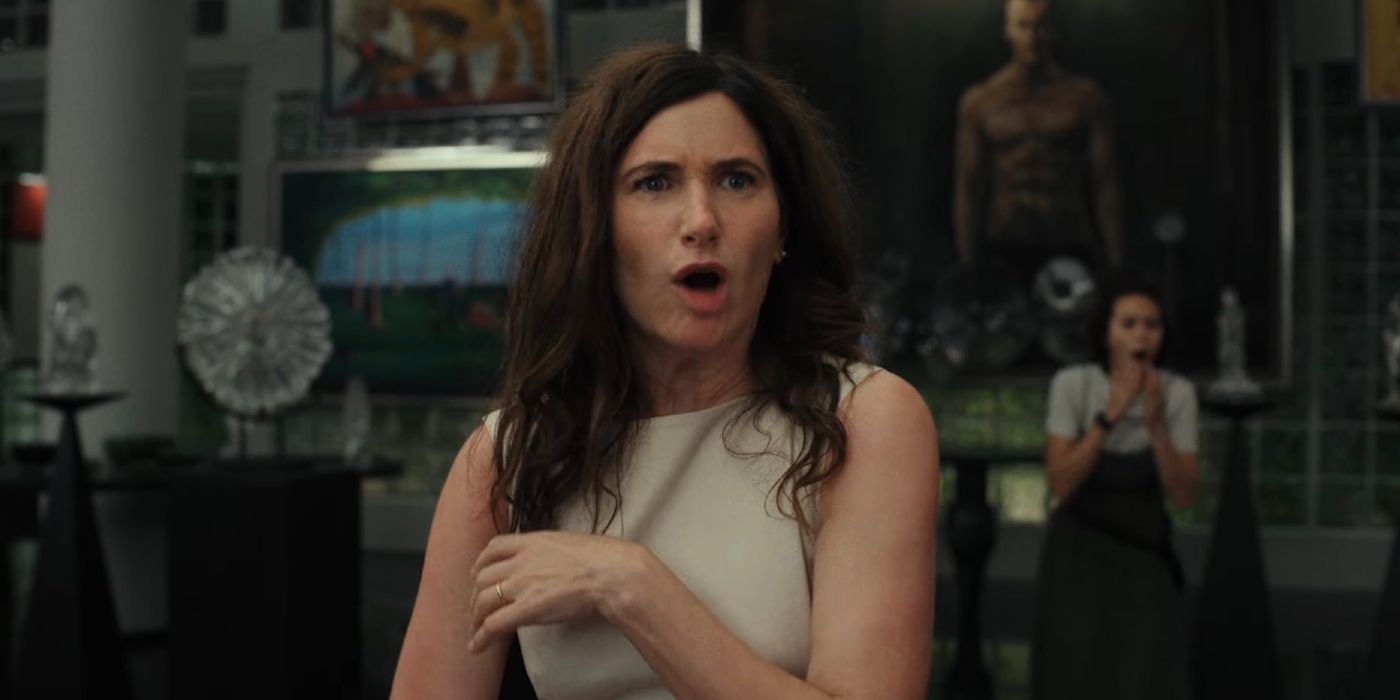 The highly intelligent detective Benoit Blanc returns to solve a new case in Glass Onion. Hahn joins the likes of Dave Bautista, Kate Hudson, and Edward Norton as rich suspects in the midst of a murder that Blanc tries to get to the bottom of.
While Knives Out was a surprise hit, the sequel has achieved a similar level of acclaim, showing that the series may be around for some time. With another huge ensemble, a gripping mystery, and a fun energy, director Rian Johnson has created another crowd-pleasing mystery.
Raquel Fein – Transparent (2014) – 7.8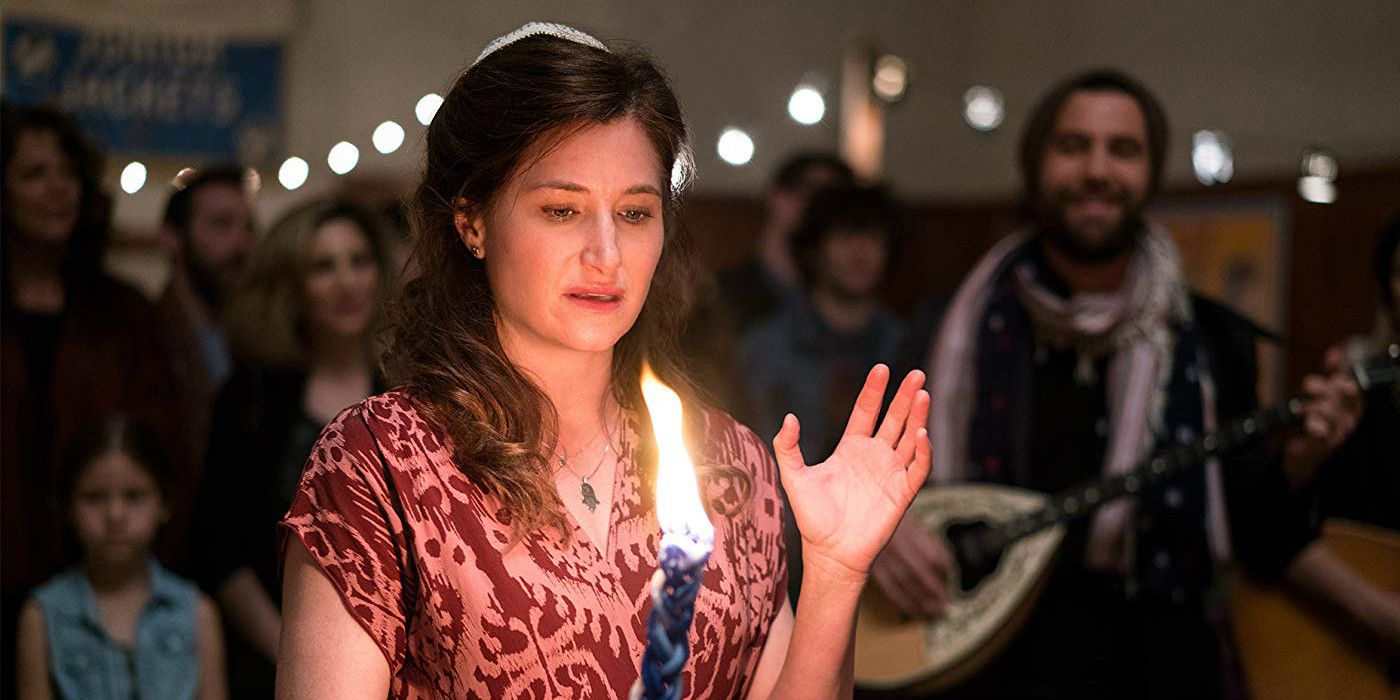 The Prime Video comedy-drama series Transparent follows the family of Jeffrey Tambor's character, Mort, after the announcement that she is a trans woman by the name of Maura. As the family and Maura adapt to this, they each experience their own degree of personal growth.
Kathryn Hahn features in the series as Rabbi Raquel Fein, who becomes the girlfriend of Maura's immature son, Josh. Through her relationship with Josh, Raquel grows fond of the Pfefferman family and becomes an integral part of their lives.
Harper – Captain Fantastic (2016) – 7.8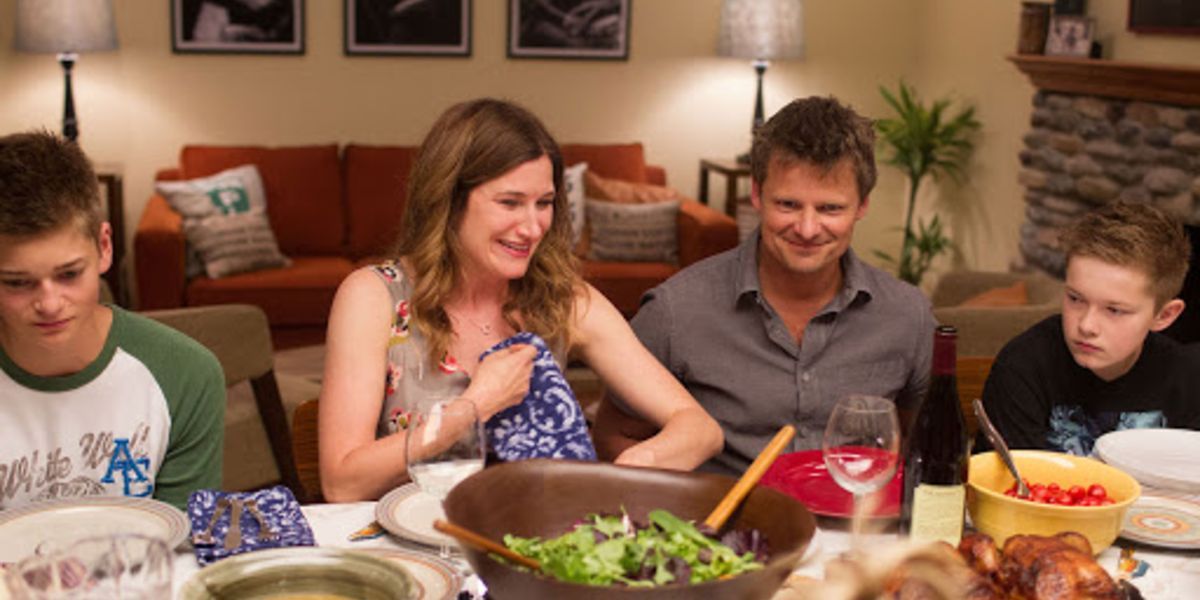 Available on Prime Video and Kanopy
The independent film Captain Fantastic stars Viggo Mortensen as a father who is raising his children in the wilderness, completely removed from society. Despite growing up as seeming intelligent and strong kids, the family finds themselves having to venture into the world that they have so long avoided. Hahn plays Mortensen's sister Harper who struggles with how he is raising the kids.
Mortensen's performance as the complex and flawed leader of this loving clan is terrific and centers the whole movie. He leads an interesting and moving story that shows there is rarely one correct answer for everything.
Agnes/Agatha Harkness – WandaVision (2021) – 7.9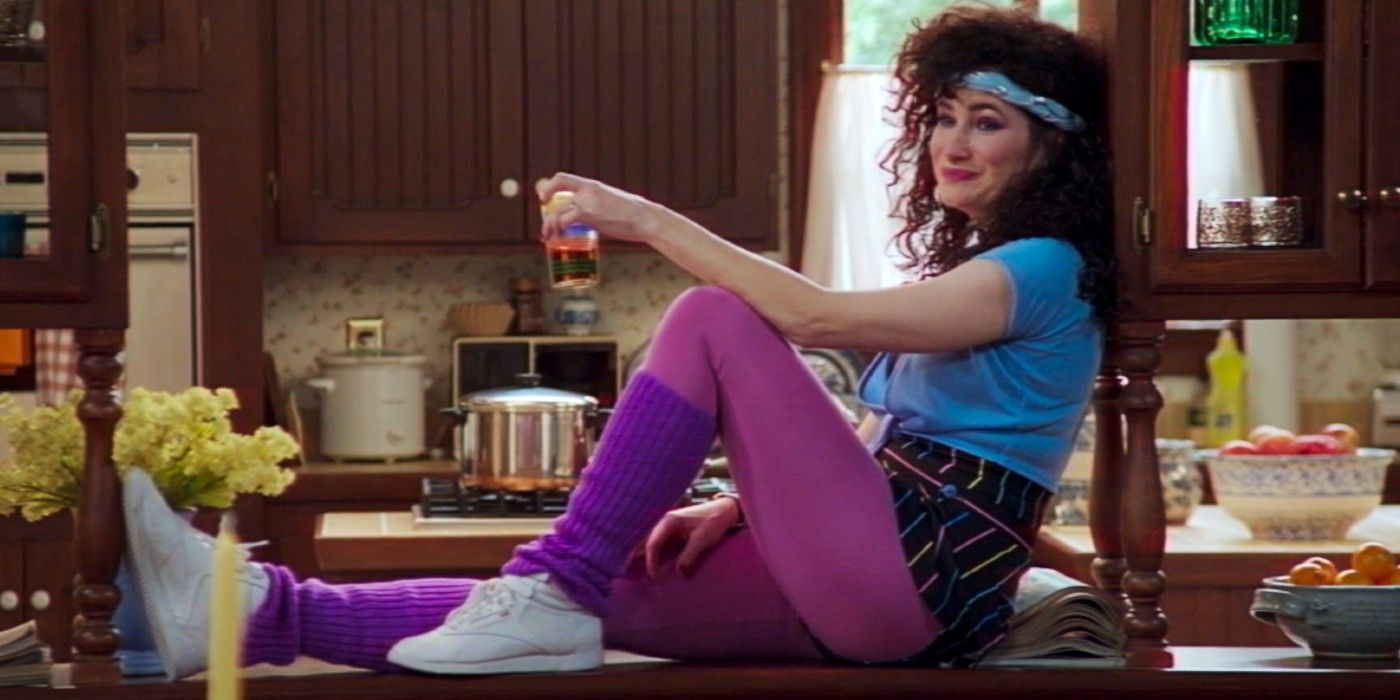 While WandaVision gave audiences a chance to explore the relationships between Wanda and Vision in more detail, Hahn stole the show as their nosy neighbor with a secret of their own. She fit perfectly in this clever and exciting reimagining of classic sitcoms within a superhero story.
As the more serious of the MCU shows, WandaVision offered a heartbreaking, complex, and wild ride unlike anything else in the cinematic universe. Elizabeth Olsen and Paul Bettany have never been better in these roles and it is no surprise Hahn got her own spinoff.
Dessa Constantine – I Know This Much Is True (2020) – 8.1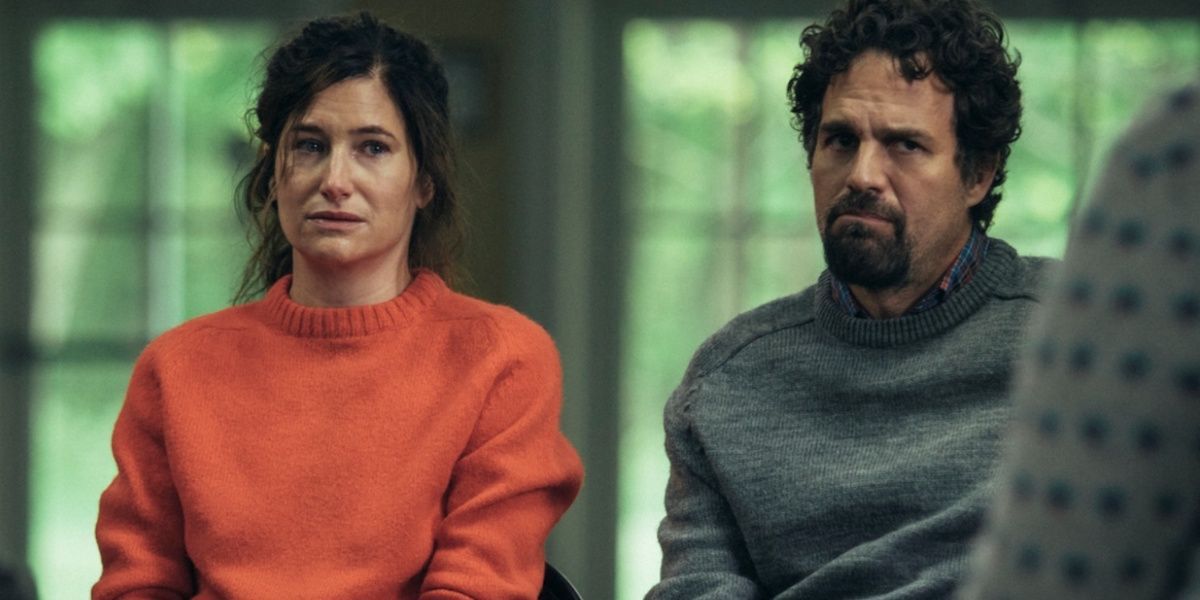 Available on HBO Max and Spectrum on Demand
I Know This Much Is True is an HBO miniseries starring Mark Ruffalo as twin brothers whose relationship is tested as one of them deals with their own struggles with mental illness. Hahn plays Dessa, the supportive ex-wife of one of the brothers.
RELATED: Mark Ruffalo's 10 Best Movies, According To Letterboxd
Ruffalo is exceptional in playing both roles, commanding the series with these layered and intense roles. It is a compelling story of the connection between these brothers, tragedy, and forgiveness.
Doc Ock – Spider-Man: Into the Spider-Verse (2018) – 8.4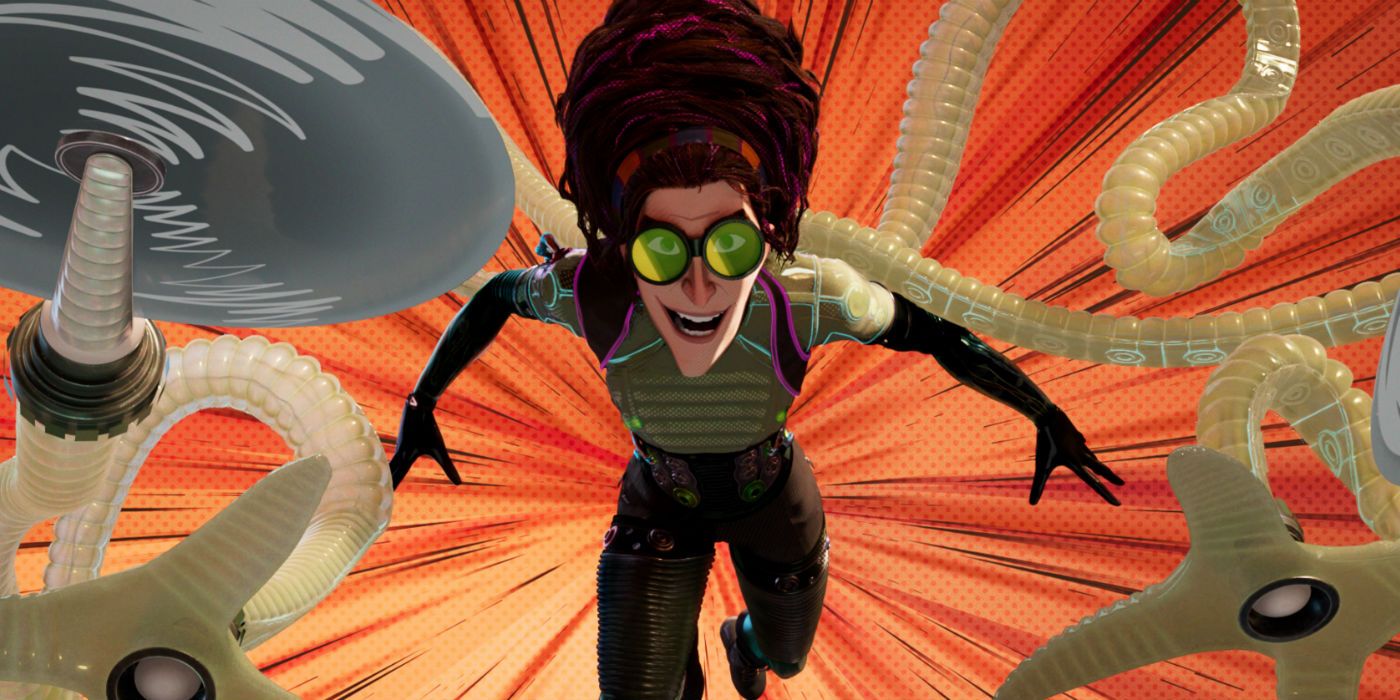 Available on fuboTV, FX Now and DIRECTV
Though the MCU successfully brought Spider-Man back to the live-action world, many were surprised that an animated movie stole its thunder. Spider-Man: Into the Spider-Verse follows Miles Morales who takes on the mantle of Spider-Man in an alternate universe as various other versions of Spider-Man help him save the day. Hahn provides the voice of a new version of Doc Ock.
The movie was regarded by many as the greatest animated superhero movie of all time. Its animation style is eye-popping and exhilarating while the story is genuinely touching while also finding a new way of approaching the mythology of Spider-Man.
Jennifer Barkley – Parks & Recreation (2009-2015) – 8.6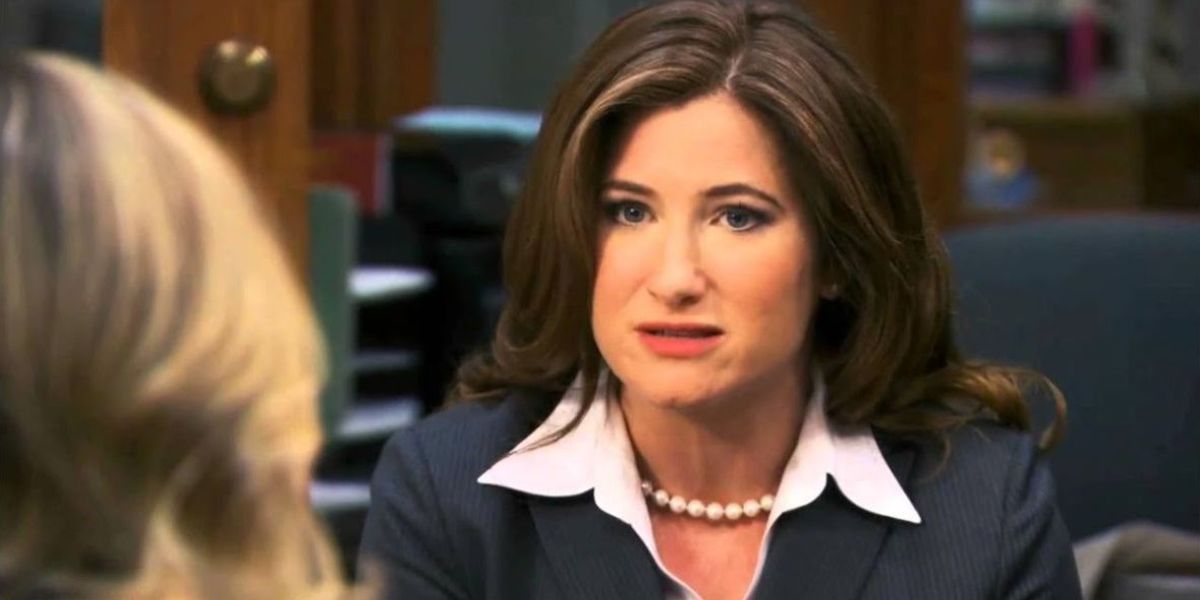 Available on Peacock Premium
The NBC political satire sitcom Parks & Recreation ran for seven seasons, and it follows Leslie Knope, played by Amy Poehler, as she tries to make the world a better place from her position as deputy director of the Parks and Recreation department of Pawnee.
Kathryn Hahn featured in the show for a short stint as campaign manager Jennifer Barkley. Barkley is hired by Nick Newport to help his son Bobby Newport beat Leslie Knope in the city council election. Barkley gets paid a small fortune for her expertise, and throughout her time in Pawnee, Jen ends up helping a lot more people than she originally set out to.