Many in the Destiny 2 community have claimed the new Legendary Power Machine Gun, Terminus Horizon, to be one of the "best-feeling" weapons of the Season of the Seraph. This high-Impact firearm can mow down Vex mobs with ease and features superior Range and Inventory Size for excellent ammo sustainment. However, such power comes at the cost of the weapon's Stability, Handling, and Reload Speed, as it might be challenging to consistently maintain steady aim when firing continuously. Fortunately, this drawback primarily applies to users when shooting in motion; Terminus Horizon's High-Impact Frame Intrinsic Trait ensures accuracy is improved when Guardians are stationary, moving slowly, or ADS.
To get Terminus Horizon Machine Gun in Destiny 2, Guardians must participate in the Season of the Seraph's featured Dungeon Spire of the Watcher. The weapon can drop from any encounter in the Dungeon, including the opening battle and two boss fights: Akelous, Siren's Current, and Persys, Primordial Ruin. Since the drop rate is RNG-based, no one is guaranteed Terminus Horizon on their first few runs. Nevertheless, players should eventually be able to obtain this Machine Gun as they farm Spire of the Watcher throughout the course of Season of the Seraph.
Related: Destiny 2: How To Get The Telesto Exotic (& Catalyst)
Best Rolls for Terminus Horizon in Destiny 2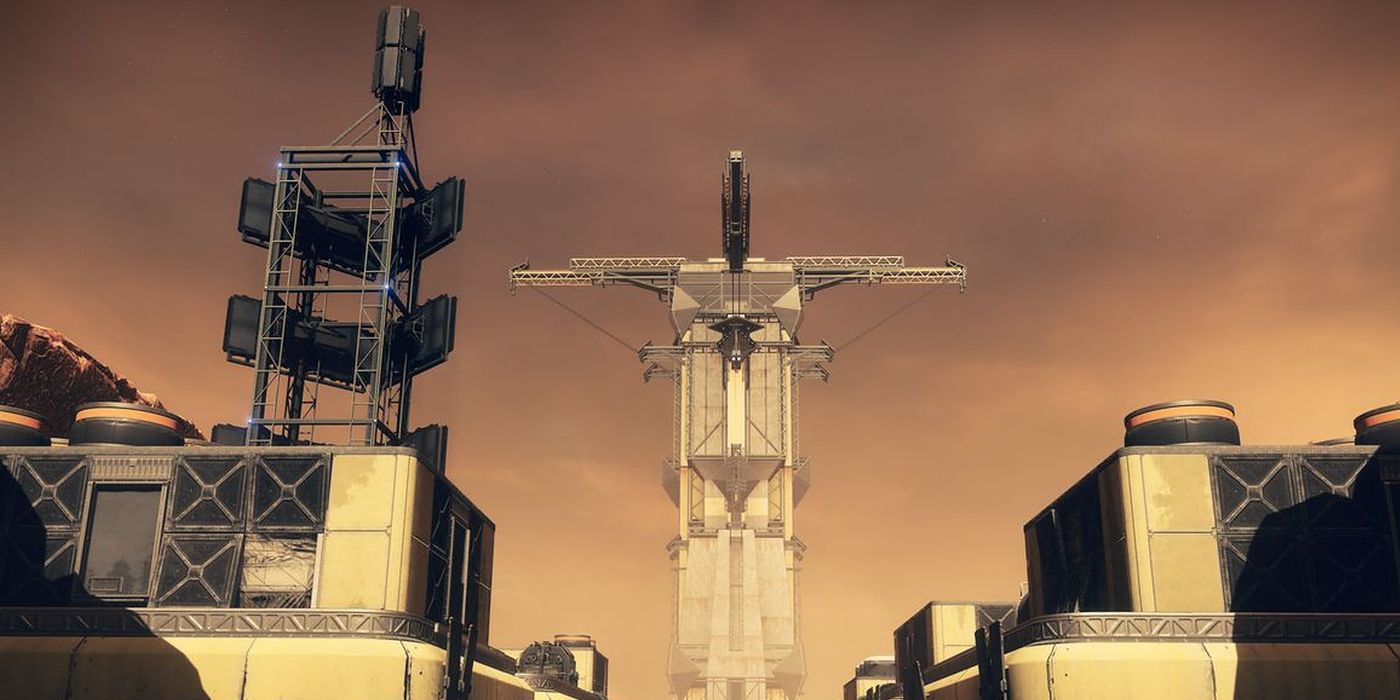 God Roll-wise, YouTuber LUCKYY 10P recommends that Terminus Horizon users roll for the following build for optimal PvE performance in Destiny 2:
Slot

Rolls

In-game Description

Barrel

Polygonal Rifling

Magazine

Extended Mag

Greatly increases magazine size
Greatly decreases reload speed
Increases airborne effectiveness

First Trait

Demolitionist

Second Trait

Target Lock

Damage increases the longer Terminus Horizon is fired at a target
On the other hand, sources at Gamepur suggest that the Terminus Horizon rolls below are more fitting for PvP content in Destiny 2: Season of the Seraph:
Slot

Rolls

In-game Description

Barrel

Hammer-Forged Rifling

Magazine

Flared Magwell

Slightly increases stability
Greatly increases reload speed

First Trait

Hip-Fire Grip

Increases accuracy, stability, and precision hit targeting during hip-fire

Second Trait

High-Impact Reserves

Rounds at the end of the magazine deal more damage
Guardians should bear in mind that they do not have to choose one God Roll over another for their Terminus Horizon. Some of the recommended Perks can be mixed and matched to create the best-personalized rolls for individual preference. Experimentation is also vital, especially in PvP competitions. Therefore, players are encouraged to give the base weapon a go in Destiny 2's Crucible before making a decision on their favored rolls for this Legendary Machine Gun.
More: Destiny 2: How To Get The Mindbender's Ambition Shotgun (& God Roll)
Source: YouTube/LUCKYY 10P | Gamepur