Kate Hudson has been a staple of Hollywood cinema since starting out in the late 90s. She has become, in many ways, the queen of romantic comedies, and her yellow dress look as Andie in How To Lose A Guy In 10 Days is truly iconic. However, while Hudson may be most associated with roles like this one, she has had a hugely varied career so far.
Hudson has portrayed the horror-film heroine, voiced the ribbon-dancing panda, and even featured for a short stint as Cassandra July in Glee. Hudson's filmography certainly shows her diversity as an actress, and her highest-ranking roles may not be the ones that she is most known for.
Updated on December 31st, 2022 by Amanda Bruce: Critics and movie fans are all talking about the latest chapter in the Knives Out mystery saga: Glass Onion. Kate Hudson's latest movie definitely breaks her previous mold of a romantic comedy queen. Despite Hudson having a wide range of roles in her background – from comedies to dramas to thrillers – fans tend to think of her most in those rom-com roles. Glass Onion is reminding fans that she's done much more – and it's one of her highest rated movies on IMDb.
Desert Blue (1998) – 6.1
Available to stream on Prime Video.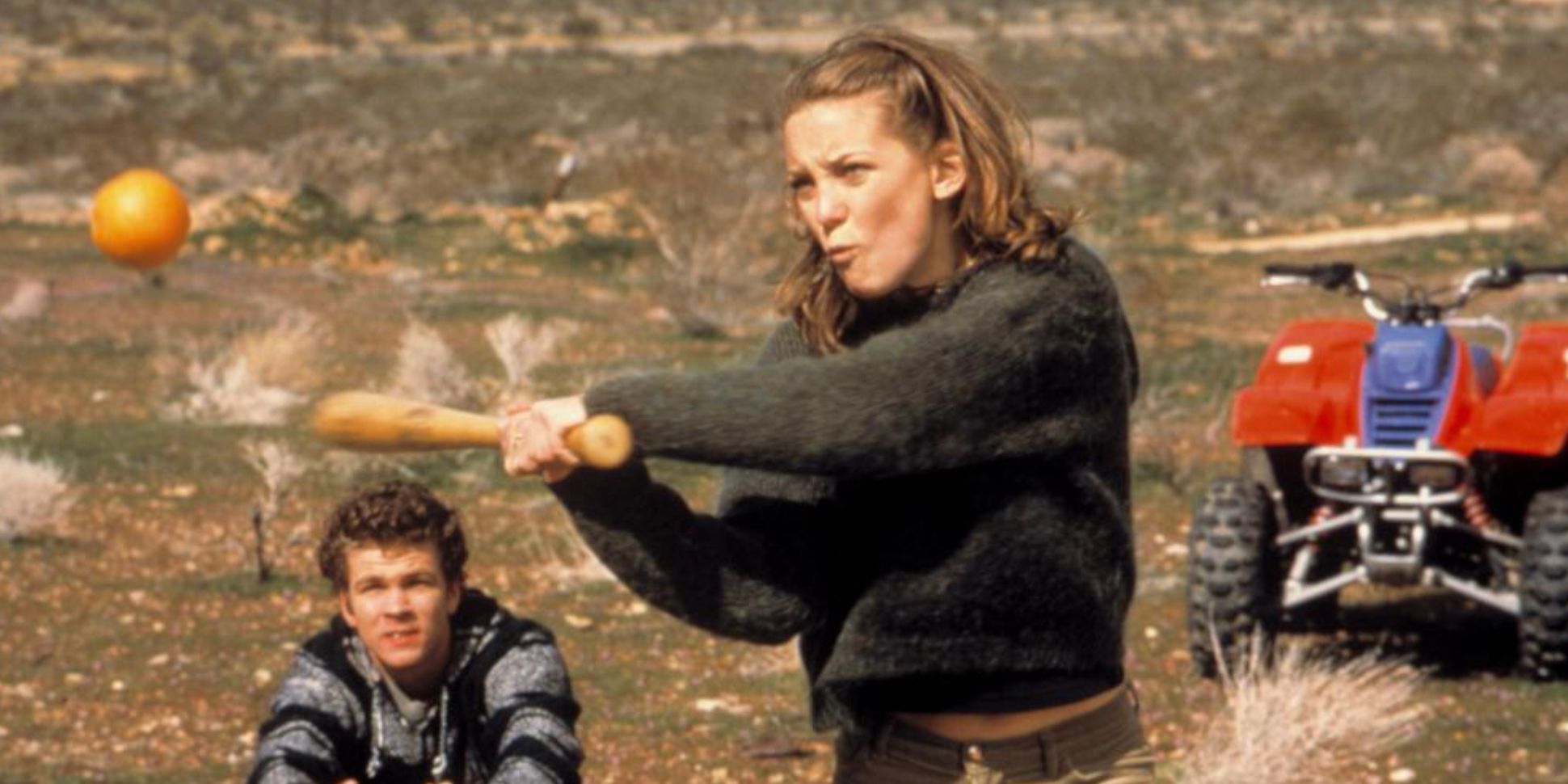 Desert Blue was seen as a small movie with a large cast of eccentric characters when it premiered in 1998. It wasn't a blockbuster or a romantic comedy that made a lot of waves. Instead, the story centered on a young woman who was an actress reconnecting with her father in a small town.
RELATED: 10 Most Rewatchable Romantic Comedies Of All Time
Hudson plays the daughter, who isn't sold on the road trip that strands the duo in the small town. The movie is a precursor to her work in Glass Onion in that she's able to both show her star quality as a standout member of the ensemble and still take a backseat to others in a scene when needed.
The Killer Inside Me (2010) – 6.1
Available to stream on Tubi.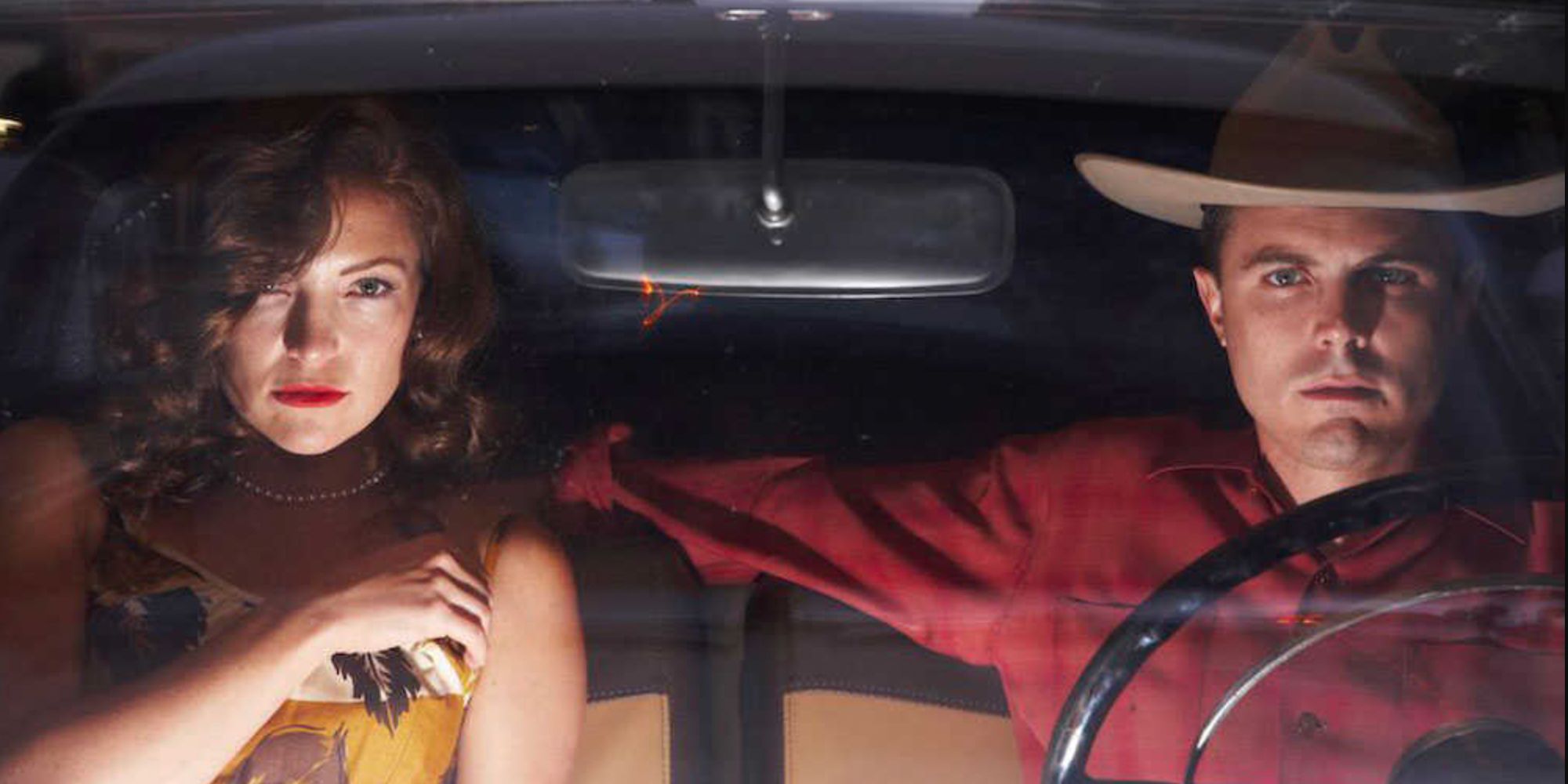 The Killer Inside Me might have ended up among Hudson's best-rated movies, but when released, it didn't have the best reviews. Instead, most critics were put off by the graphic violence toward women depicted while, in contrast, male characters had violence used against them off-camera.
Despite that, both Hudson and Jessica Alba were recognized by critics for the work they put into the movie. They played the two love interests of the main character, played by Casey Affleck. The movie is far from Hudson's best work, but it is certainly one of her most dramatic, as she channels the pain of a woman who knows her boyfriend is a dangerous man but doesn't know what to do about it.
A Little Bit Of Heaven (2011) – 6.2
Available to stream on Peacock.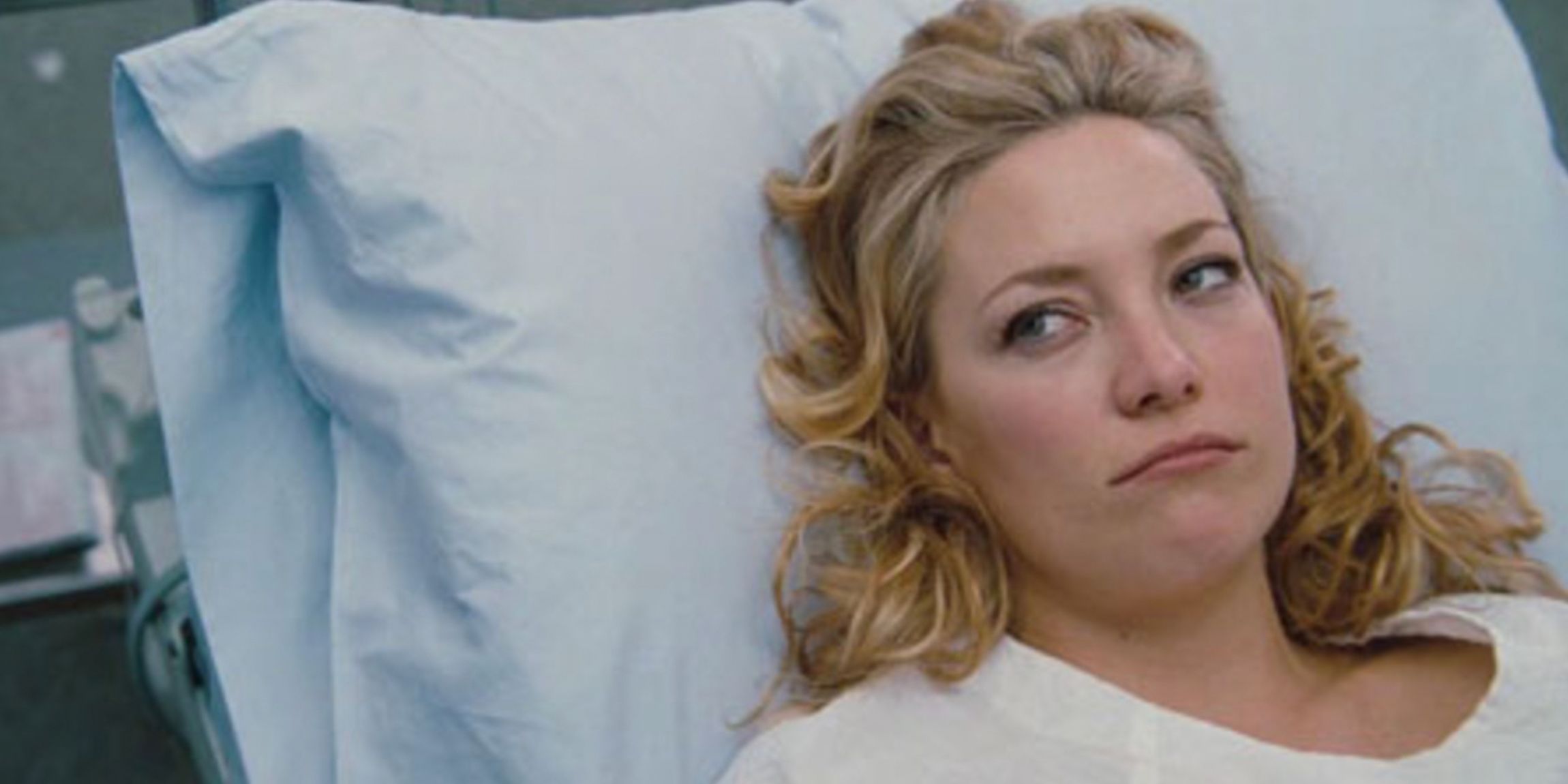 Though A Little Bit Of Heaven is categorized as one of Hudson's many romantic comedies, the movie is more bittersweet than that. It might have plenty of comedic moments, but the movie is a story of a woman who learns she's dying and has to come to terms with that.
Hudson stars as that woman, and she's charming, as she is in most rom-coms as a free spirit who doesn't want to settle down. This time, however, Hudson also gets to turn out a more layered performance as Marley realizes what she's missed out on in her own life and just what she still wants to do before she accepts her impending death.
Mona Lisa And The Blood Moon (2021) – 6.3
Available to rent through Apple TV.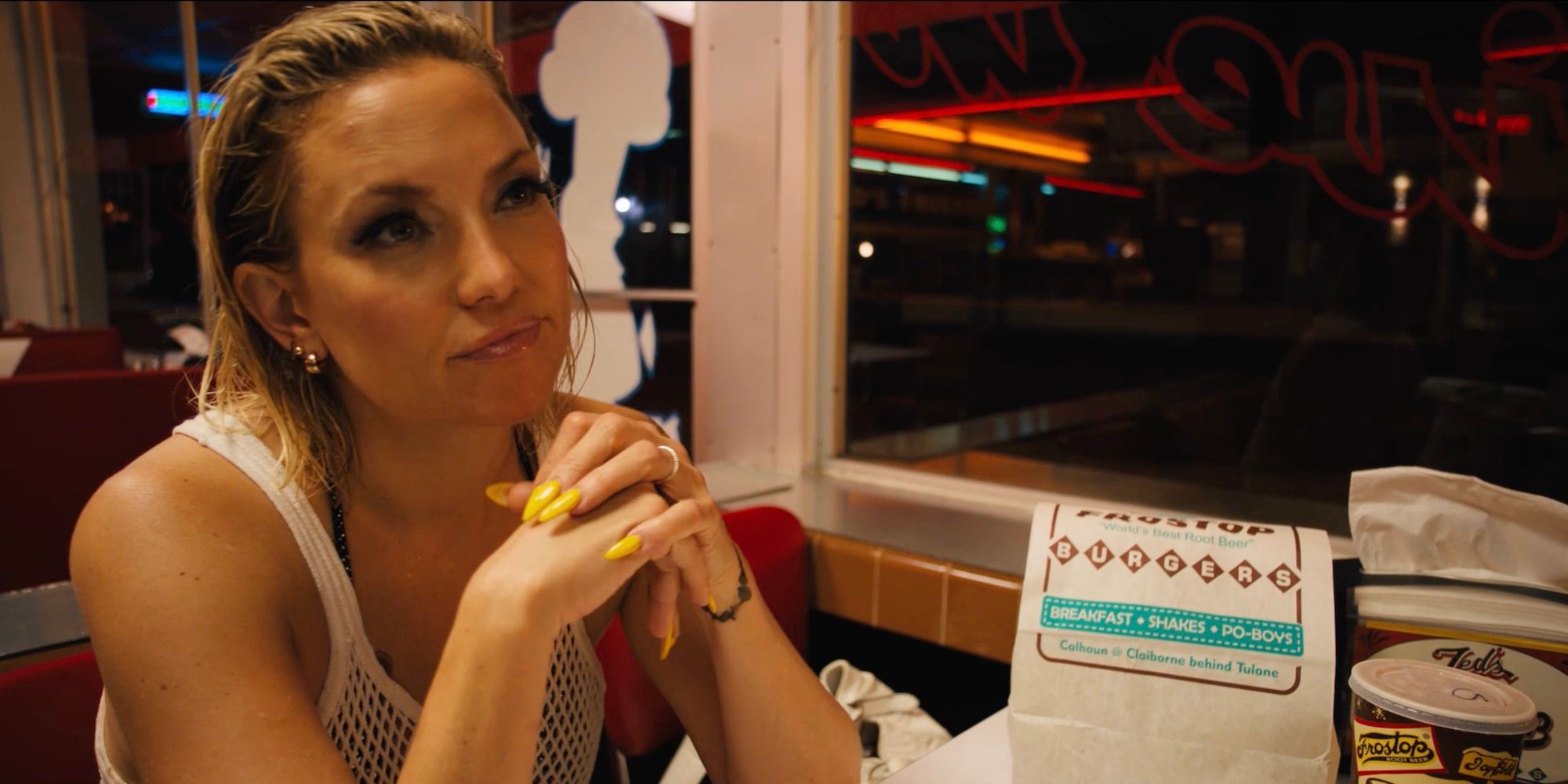 While Hudson is usually the heroine of the stories in which she appears, this time around, she's more of an antagonist, a woman who manipulates another and takes advantage of a young woman with superpowers. It's certainly an unusual role for her.
Mona Lisa And The Blood Moon is also one of the more fantasy-like movies in Hudson's resume, not the kind of project seen from her very often. Perhaps that's why so many were intrigued by her in the role.
How To Lose A Guy In 10 Days (2003) – 6.4
Available to stream on Netflix.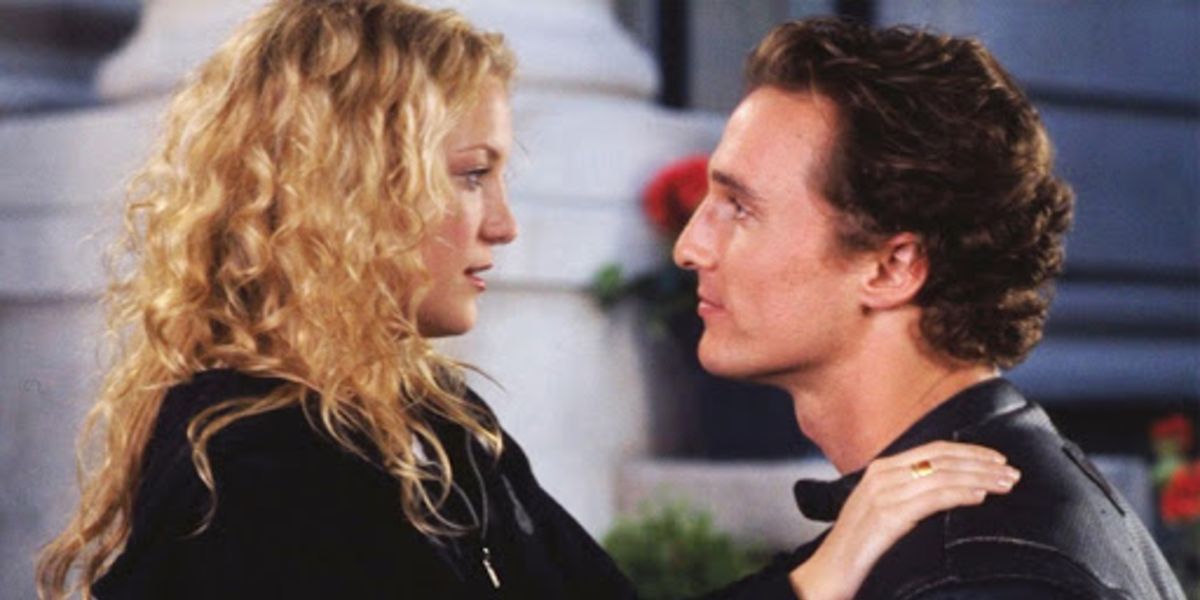 In one of her most iconic roles, Kate Hudson starred as Andie Anderson in the 2003 romantic comedy How To Lose a Guy In 10 Days, alongside Matthew McConaughey as Benjamin Barry. Andie is a writer for a women's magazine, and Ben is an advertising executive. Andie and Ben meet, and both with highly conflicting ulterior motives, begin a romantic relationship together, through which they will each prove a point.
Any rom-com fan knows that the movie is incredibly predictable, following all the same beats that the majority of rom-com tropes will. The difference is in the chemistry of the leads. Hudson and McConaughey are perfect together, both completely charming even as they're deceiving one another, which is why it works.
Clear History (2013) – 6.4
Available to stream on HBO Max.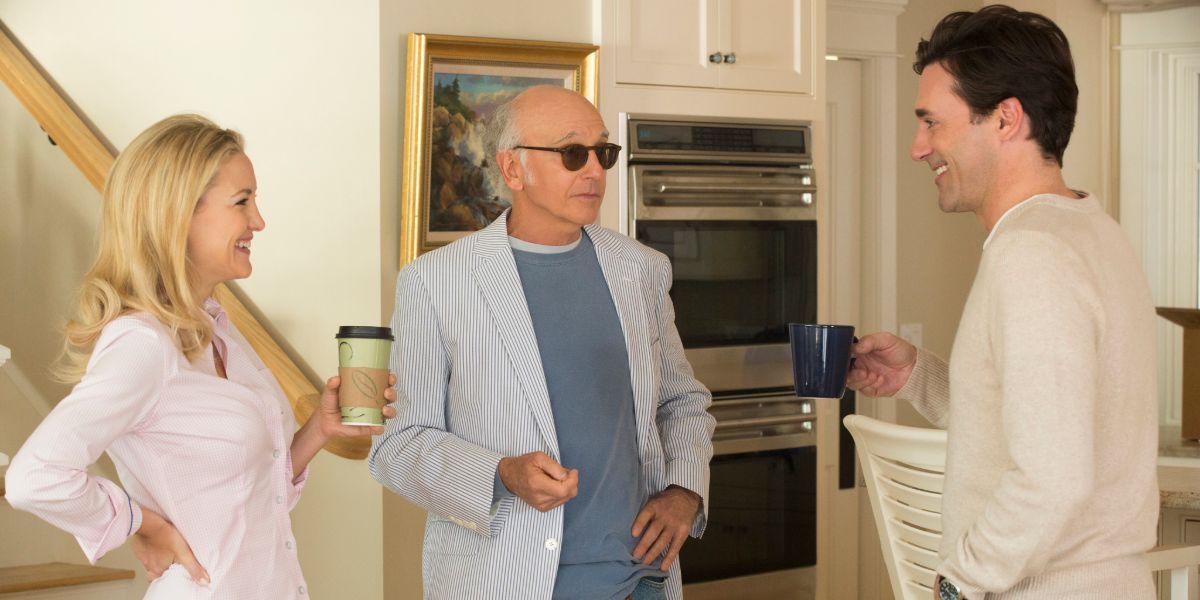 The 2013 comedy film Clear History stars Larry David as former marketing executive Nathan Flomm who walks out of his job, just as the company makes its fortune. After becoming a disgraced public figure, Flomm disappears and changes his name.
RELATED: The 10 Best Comedy Movie Performances From The 2000s
When the unrecognizable Flomm is reunited with his former boss Will Haney (Jon Hamm), and his wife Rhonda (Kate Hudson), after many years, he takes advantage of the opportunity and sets out to finally exact his revenge and sabotage Haney.
The Four Feathers (2002) – 6.5
Available to stream on Paramount+.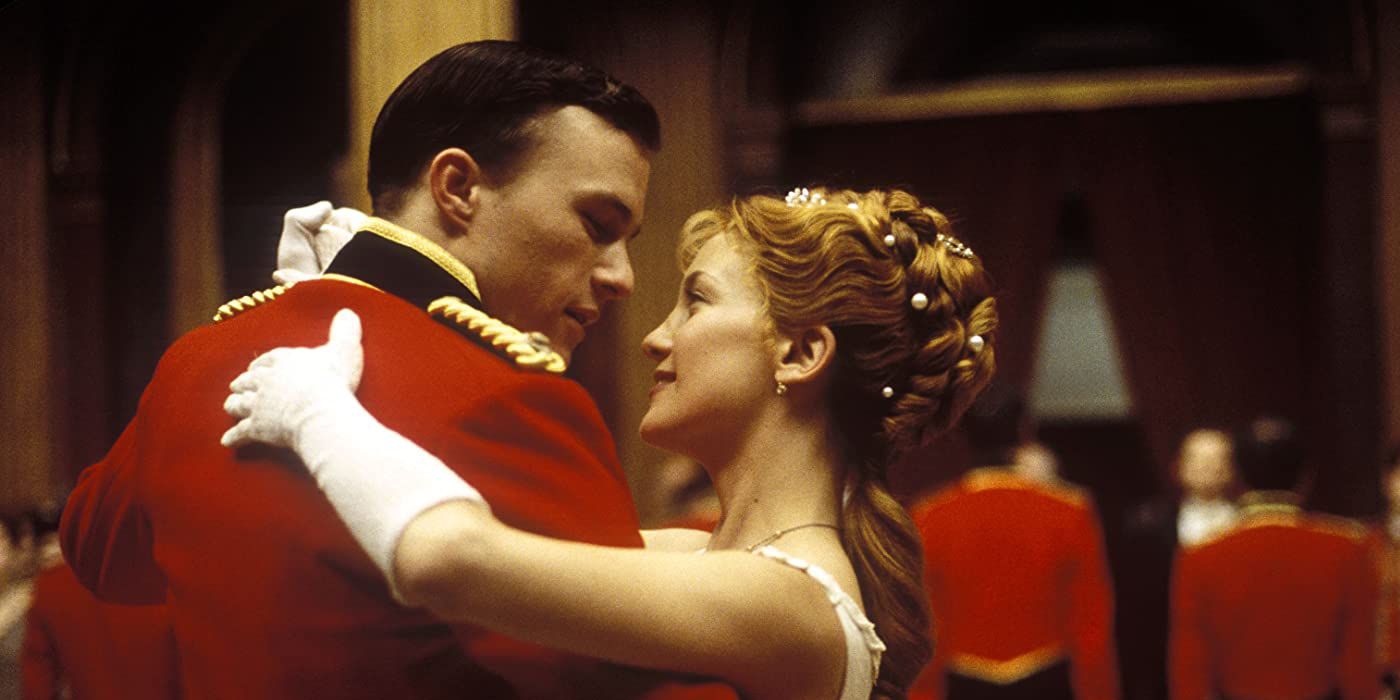 Set in Sudan in the mid-1880s, The Four Feathers follows disgraced British Officer Harry Faversham, played by Heath Ledger, who resigns from his regiment just before they are deployed.
Kate Hudson plays Ethne Eustace, Faversham's new fiancée, who breaks off their engagement as a result of Faversham's cowardice. Upon learning that his regiment is in danger, however, Faversham sets out alone, to rescue them from an impending attack.
The Skeleton Key (2005) – 6.5
Available to rent through Apple TV.
In one of her few horror-film roles, Kate Hudson plays Caroline Ellis in the 2005 horror-thriller The Skeleton Key. Ellis is a young nurse who moves in with Violet Devereaux and her husband Ben.
Ellis has been hired to look after Ben, who has suffered a stroke, as a live-in nurse. While living at the house, Ellis discovers a history of hoodoo and upon investigation suspects that Benjamin's illness is not as it seems. It's a vastly different type of movie for Hudson, which is likely why it's so memorable for fans.
Wish I Was Here (2014) – 6.6
Available to rent through Apple TV.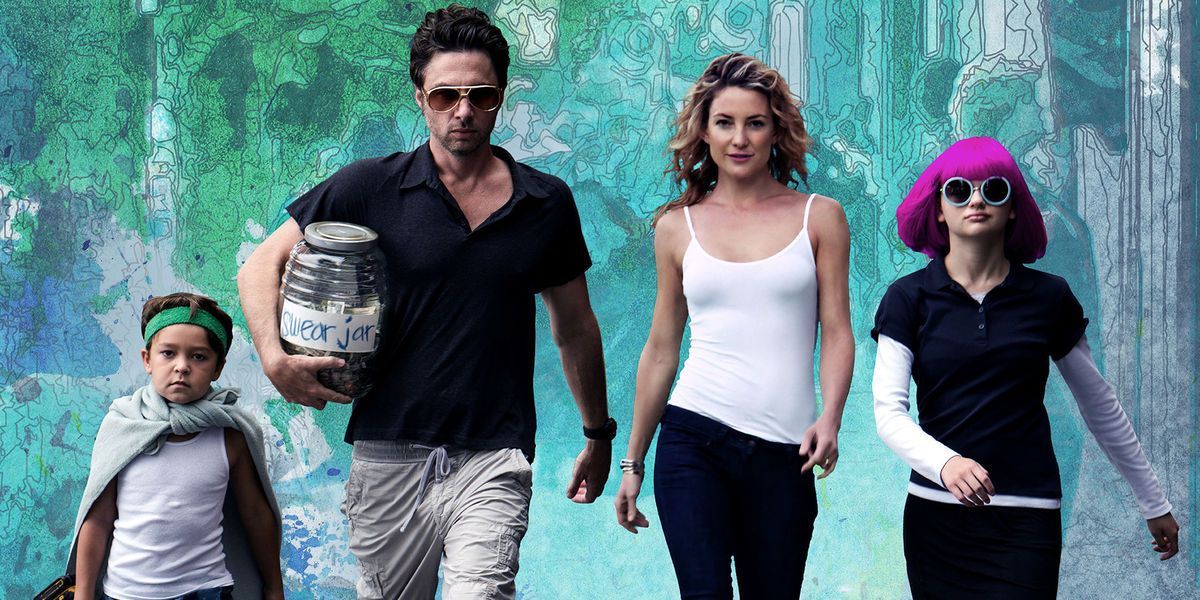 Wish I Was Here is a comedy-drama starring Zach Braff and Kate Hudson. Braff and Hudson play married couple Aidan and Sarah Bloom, who live in Los Angeles with their two children.
The family's life is changed when Aidan's father becomes ill and announces he can no longer pay for the children's school. At Sarah's suggestion, Aidan begins homeschooling his kids and in the process learns just as much about himself, as he teaches the children. The movie is really more of a showcase for Braff than it is for Hudson, and his work in the movie fuels its higher IMDb rating.
The Reluctant Fundamentalist (2012) – 6.8
Available to stream on Kanopy.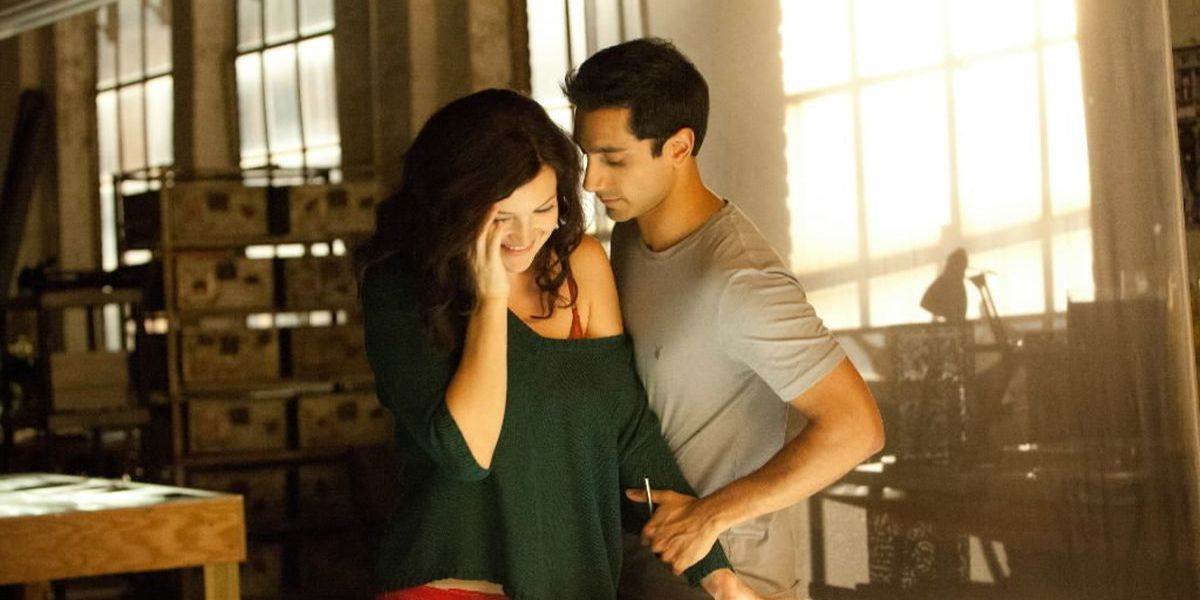 The 2012 political thriller drama, The Reluctant Fundamentalist, based on the novel of the same name, follows Changez Khan, a Pakistani man in America as he endeavors to achieve success on Wall Street. The film also stars Liev Schreiber as the journalist who interviews Khan.
RELATED: Liev Schreiber's 10 Best Movies, According To Rotten Tomatoes
Khan, played by Riz Ahmed, works for Underwood Samson and is in a relationship with photographer Erica, played by Kate Hudson. After a colleague of his is kidnaped, Khan's dream becomes threatened.
Kung Fu Panda 3 (2016) – 7.1
Available to stream on Netflix.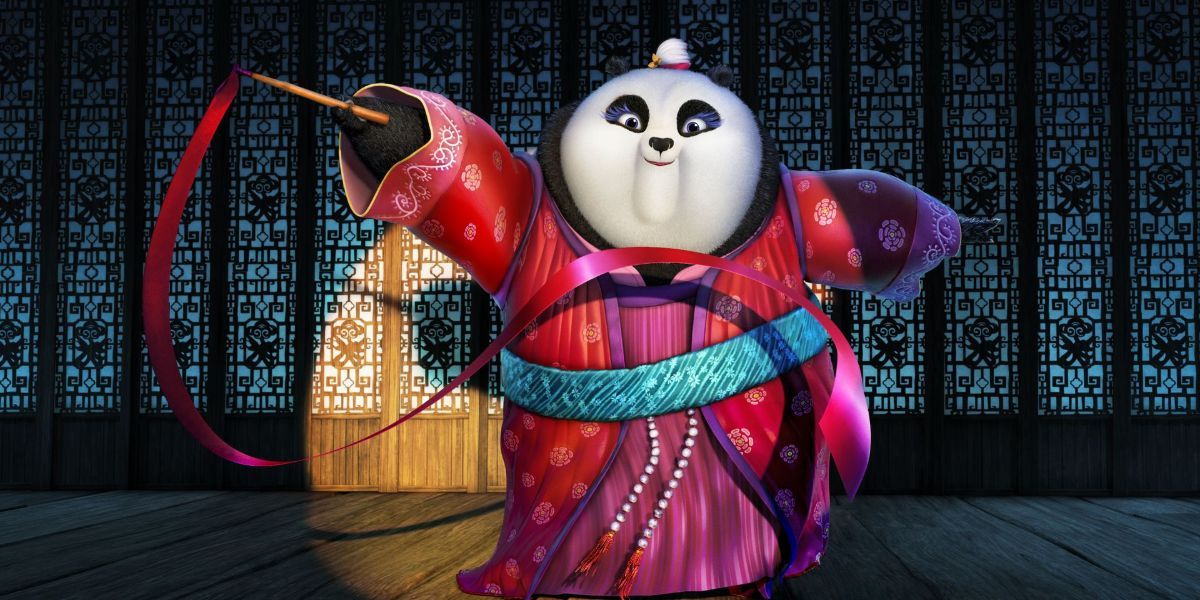 In the third installment of the Kung Fu Panda series, Kung Fu Panda 3, Kate Hudson voices the character of Mei Mei, a resident of Panda Village. As soon as she meets him, Mei Mei meets begins to flirt with Po, the lead character voiced by Jack Black.
Mei Mei begins learning Kung Fu, under Po's instruction, and he teaches her how to incorporate her ribbon dancing skills into the fighting style. Mei Mei later attempts to teach Po how to dance, much to his dismay.
Deepwater Horizon (2016) – 7.1
Available to rent through Apple TV.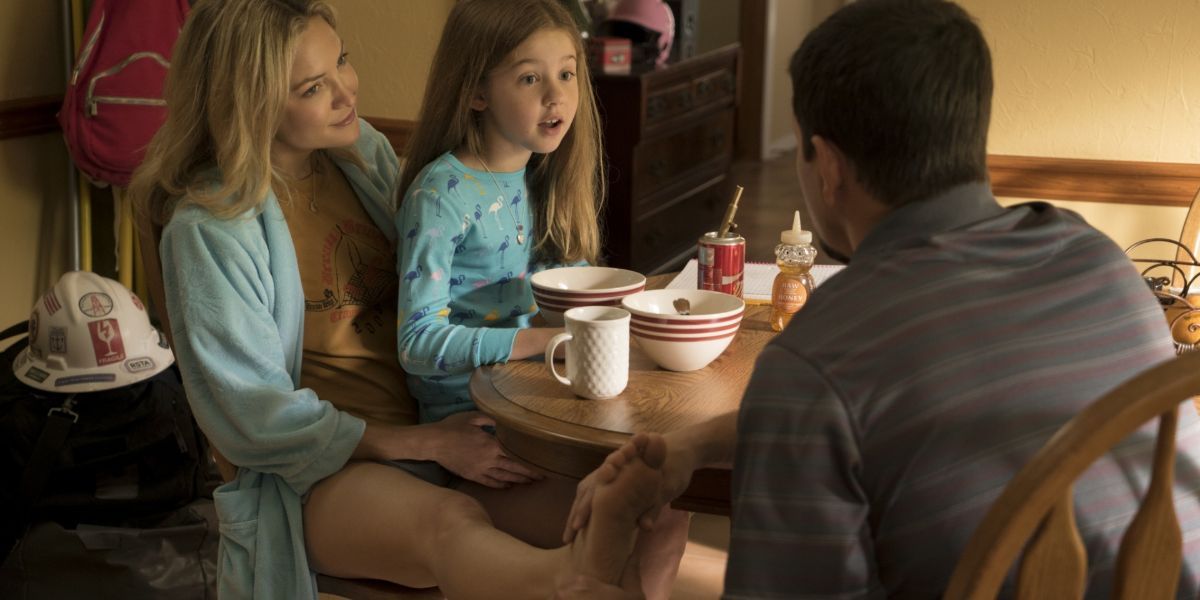 Based on the real-life event of the Deepwater Horizon oil spill in the Gulf of Mexico, the 2016 film Deepwater Horizon stars Mark Wahlberg as the chief electronics technician, Mike Williams, and Kate Hudson as his wife.
The film follows the events of the disaster as Williams, along with his colleagues, attempts to control the situation. Hudson's character Felicia gets word of the fire on the rig, and worries about the safety of her husband, while not being able to do anything to help.
Marshall (2017) – 7.3
Available to stream on Pluto TV.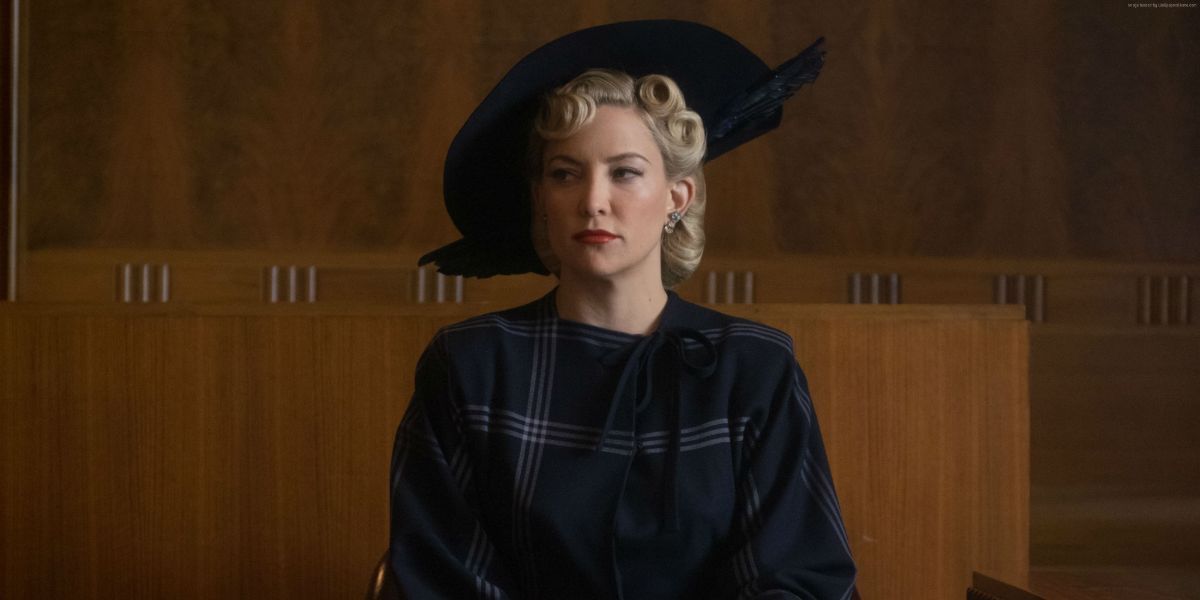 The 2017 biographical legal drama Marshall, follows lawyer Thurgood Marshall as he fights against racial injustice. Marshall, the title character, is played by Chadwick Boseman, with Sterling K. Brown and Kate Hudson in supporting roles.
Brown plays Joseph Spell who is accused of rape by his employer Eleanor Strubing, played by Hudson. Marshall takes the case, working with insurance lawyer and lead counsel on the case Sam Friedman, played by Josh Gad.
Glass Onion: A Knives Out Mystery (2022) – 7.3
Available to stream on Netflix.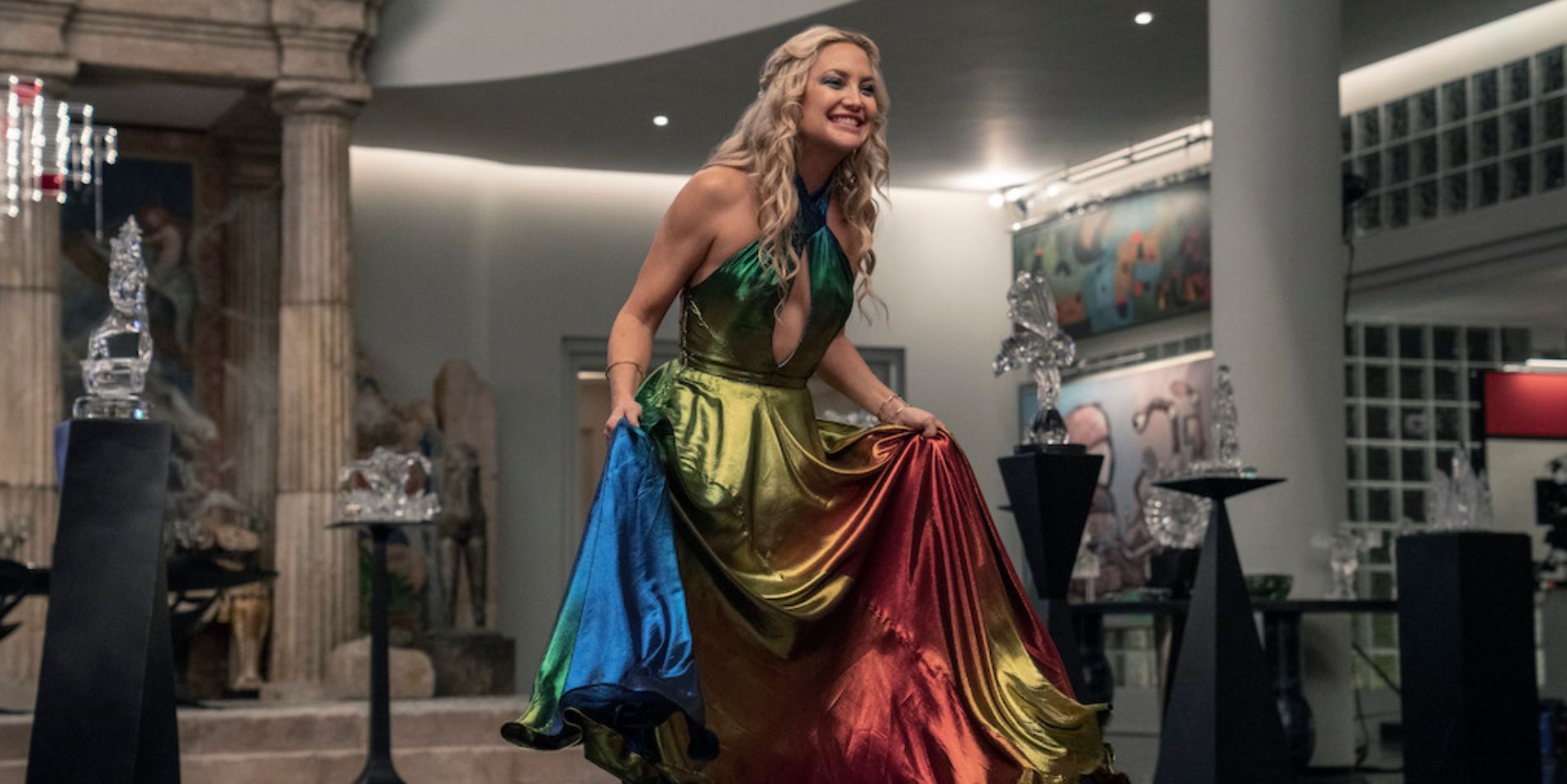 Currently one of Hudson's best-rated movies on IMDb, Glass Onion sees Hudson steal a lot of her scenes. After more than two decades in the movie industry, Hudson gets to really sink her teeth into a role that has plenty of comedy and drama.
While the Knives Out movies employ plenty of drama while the audience tries to solve the mystery, the comedy comes in the form of satire, and Hudson really excels in her comedic timing here. It also reunites her with former How To Lose A Guy costar Kathryn Hahn, and the two don't miss a beat in their scenes together. It's a great showcase for both of them.
Almost Famous (2000) – 7.9
Available to stream on Paramount+.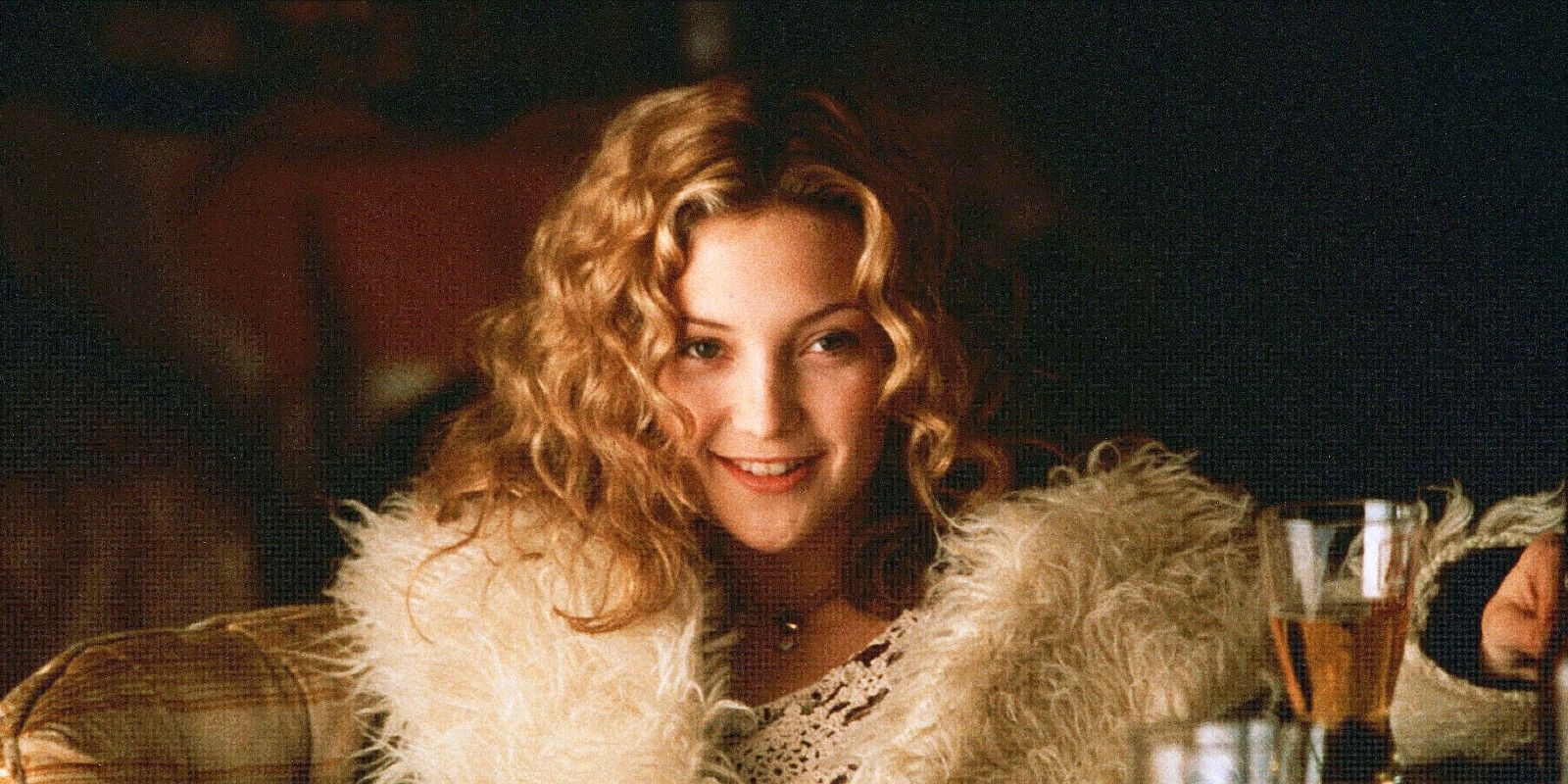 In one of her earlier roles, Kate Hudson starred as Penny Lane, in the 2000 comedy-drama Almost Famous. The film also starred Billy Crudup and Frances McDormand, among many others. The film follows Patrick Fugit, as teenage journalist William Miller.
While covering a Black Sabbath concert William meets Penny, a groupie of the supporting act – Stillwater. William subsequently joins Penny on the road with Stillwater, and their relationship flourishes as William gathers material for his Rolling Stone article on the band. For years, this particular role was Hudson's most rated, and the one she's most remembered for.