Is Top Gun 3 going to happen, and when will the sequel to Top Gun: Maverick hit theaters? Directed by Joseph Kosinski, Top Gun: Maverick finally arrived in theaters 36 years after Top Gun, directed by the late Tony Scott, became a cultural phenomenon. Of course, Tom Cruise reprised one of his iconic signature roles, Captain Pete "Maverick" Mitchell, in Top Gun: Maverick, which also brought back Val Kilmer as Admiral Tom "Iceman" Kazansky from the original film. Top Gun: Maverick also introduced new characters like Rooster (Miles Teller), the son of Goose (Anthony Edwards), Maverick's deceased co-pilot.
Top Gun: Maverick brought Captain Maverick Mitchell back to Fightertown, USA, to train a new generation of pilots claiming to be "the best of the best." With breathtaking aerial photography and steeped in nostalgia for the original Top Gun, Maverick moves the saga forward in a thrilling fashion delivering a crowd-pleasing theatrical experience that critics are saying exceeds its predecessor. As Maverick, Cruise proves he's still in top form as the best pilot in the Navy, and the sequel does leave the door open for another. Top Gun: Maverick performed swimmingly at the box office, being one of the biggest breakout hits of 2022 and making $1.4 billion worldwide. This almost certainly means that Top Gun 3 is in the works, and here's everything that's known about it.
Related: Maverick And Hondo's Missing Top Gun 2 Backstory Explained
Will Top Gun 3 Happen?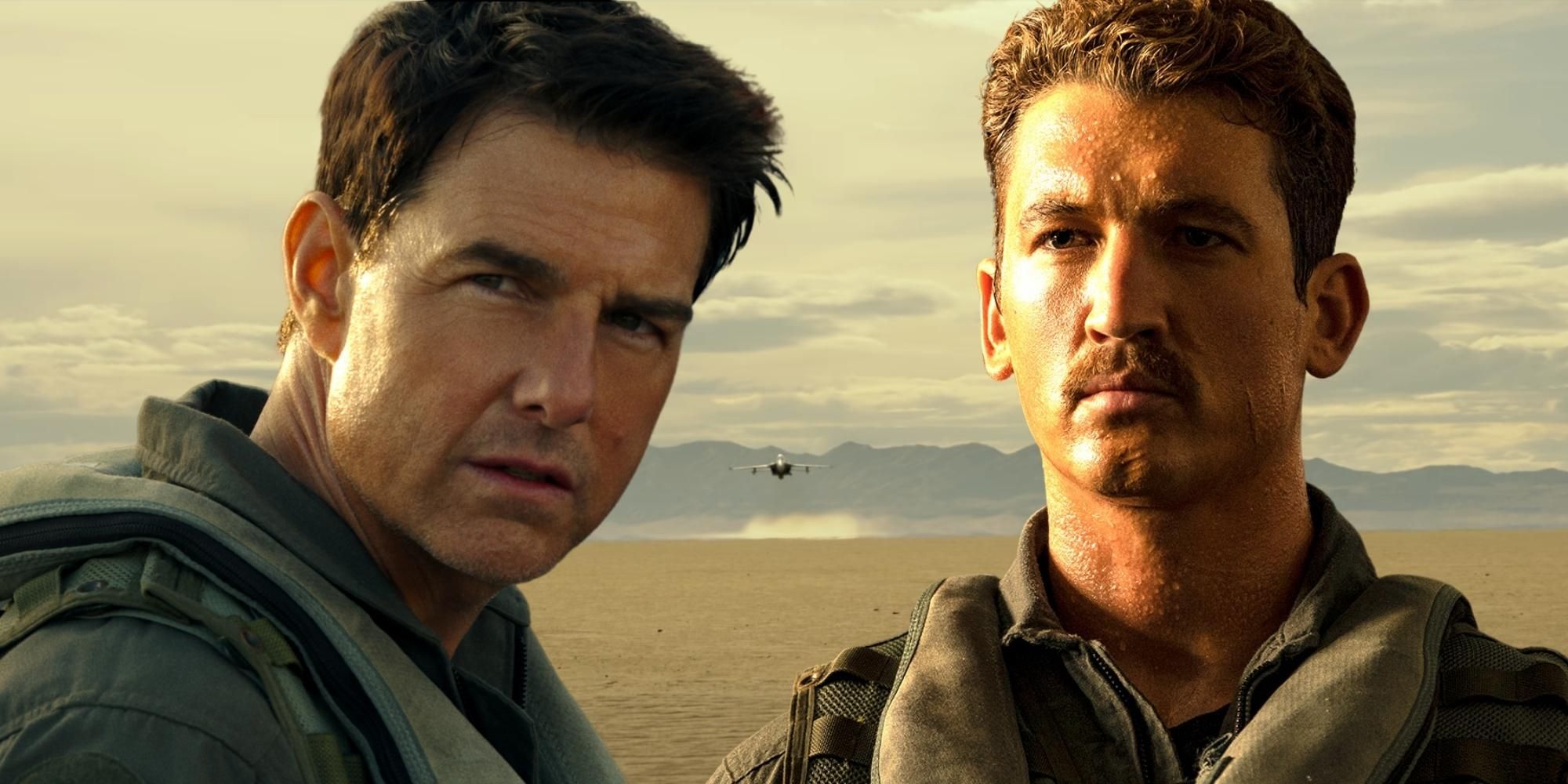 There are currently no plans for Top Gun 3. However, given Top Gun 2's 97% Fresh Rotten Tomatoes score, glowing reviews, and the enthusiastic reaction from audiences, Top Gun: Maverick has proved to be a massive blockbuster. It may even be hailed as one of Tom Cruise's best movies. The Memorial Day weekend release date only bolstered Top Gun 2's numbers, pushing the worldwide gross into the billions over time. While it's not the movie that has made the most money of all time, it's certainly up there.
Due to Top Gun 2's performance, it almost certainly means that Top Gun 3 is on the way. Studios knew that the franchise was a gold mine when taking the project on, which is how they justified Top Gun 2's $170 million budget. Fighter jets aren't cheap, and Paramount had to know going into the project that returns would be made on such a vast expenditure. Top Gun 2 leaves the possibility for another sequel wide open, and it's clear that building a successful franchise with Top Gun 3 is on the table.
Top Gun 3 Cast: Who Will Return?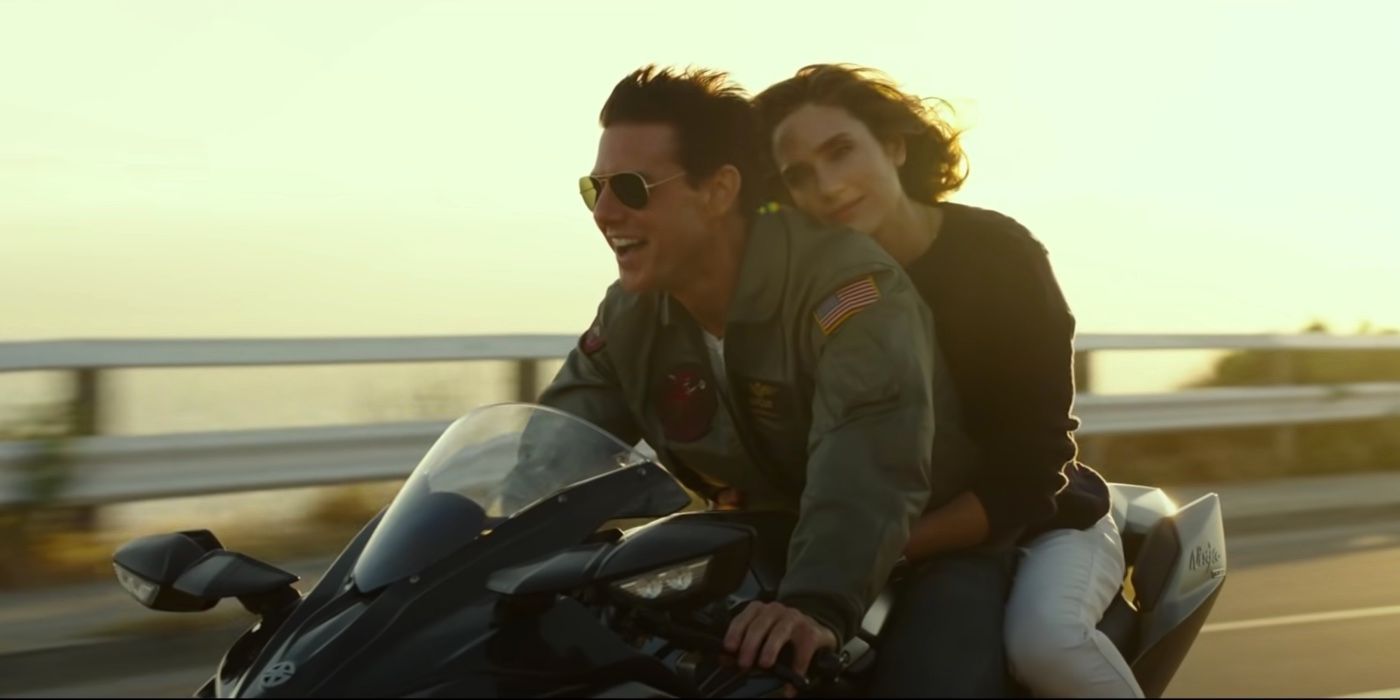 Top Gun 3 not starring Tom Cruise may be inconceivable, and if it happens, it's very likely the ageless superstar would want to headline the next Top Gun. Maverick also successfully introduced new characters like Miles Teller's Rooster, Glen Powell's Hangman, and Jennifer Connelly's Penny who could come back for a third Top Gun. Then again, Top Gun 3 could also bring in new pilots to join Maverick up in the air, although Teller reprising Rooster as Maverick's new wingman seems like a no-brainer.
While there were many characters who did return for Top Gun 2, there were also others who didn't — and they could show up in Top Gun 3. While Penny has replaced Charlie (Kelly McGillis) as Maverick's love interest, there's no reason she couldn't appear at least in a cameo capacity for Top Gun 3. Top Gun's Mike "Viper" Metcalf, played by Tom Skerritt, also didn't make a cameo, and he's a fine option for a return to the franchise. In fact, half of the crew from Top Gun, like Jester, Cougar, or Hollywood, didn't come back for Maverick. That doesn't, however, mean there couldn't be a reunion in Top Gun 3.
Related: How Much Of Top Gun 2 Is Real & How Much Is CGI
Top Gun 3 Story: What Maverick Sets Up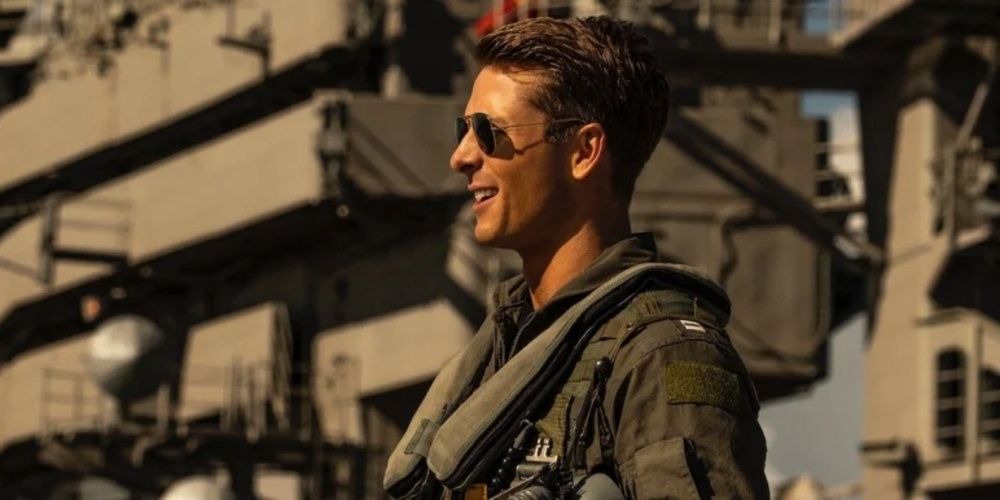 Top Gun 3 would inevitably feature a new mission that requires Maverick and the other pilots' death-defying flying because Top Gun: Maverick's central mission was successfully resolved. But Maverick did plant a seed for a potential new story because Admiral Cain planned to replace human pilots with a drone armada. Perhaps Top Gun 3 would pit Maverick and other human pilots against Cain's drones to prove that man is superior to machine.
What would make this story even better is a Top Gun reunion. As previously mentioned, most of the crew didn't come back for Top Gun 2, so a battle against the machines sets up the perfect reunion story for Top Gun 3. Top Gun 3 could see the original fighter pilot team reuniting to prove that men fly better than machines, and it would be a satisfying tribute to the original movie. Needless to say, the storyline that sees replacing human pilots with drones will probably be a part of Top Gun 3's setup, but it'll be interesting to see in what capacity.
Top Gun 3 Release Date Prediction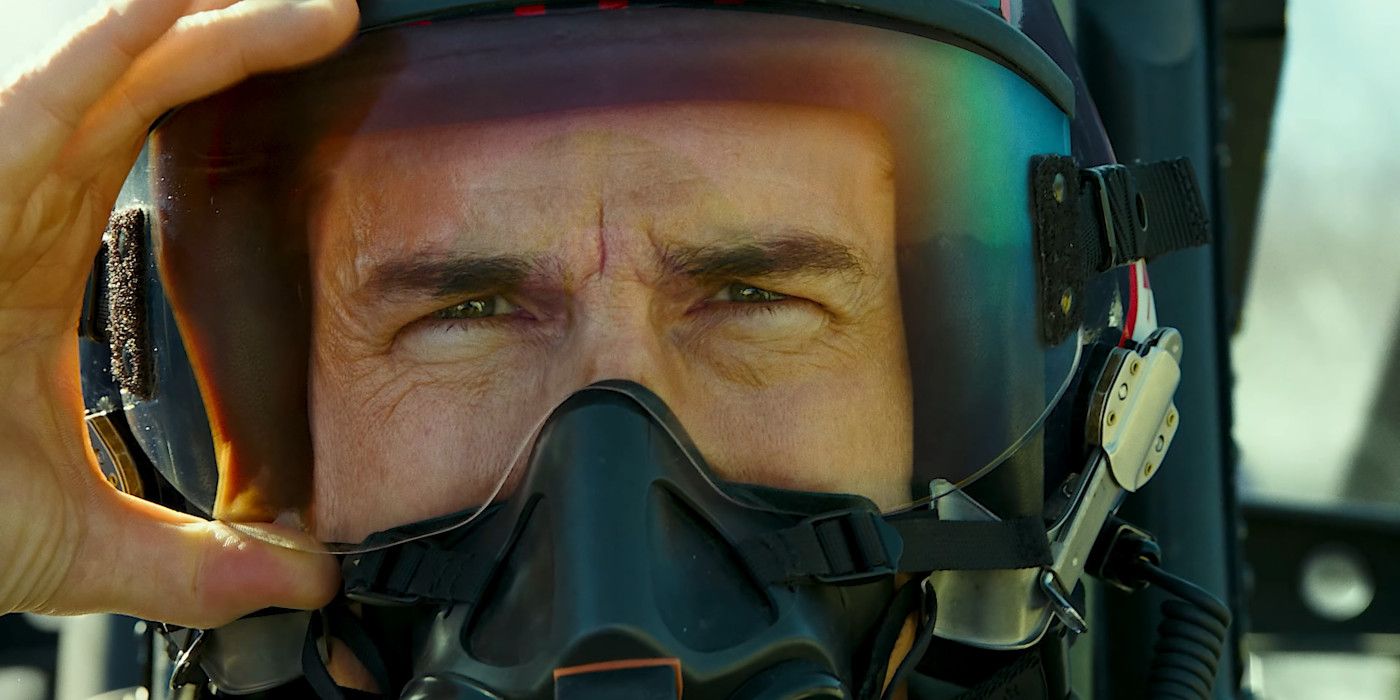 Currently, Tom Cruise is still busy shooting the next two Mission: Impossible films with director Christopher McQuarrie, who is co-credited as a writer on Top Gun: Maverick's screenplay. It wouldn't be until Cruise has wrapped Mission: Impossible Dead Reckoning Part 2 that the movie star would be able to focus on Top Gun 3 if that is on his agenda. But that could change if Cruise and Paramount decide to move forward quickly with Top Gun 3.
It took 36 years for a Top Gun sequel to be made, in part, because Cruise waited for the technology to evolve that could fulfill his vision of how to film Top Gun: Maverick's incredible aerial combat footage. But now that that technology is available, it won't take another 36 years. Perhaps Top Gun 3 will hit theaters before the 2020s are over.
Related: Top Gun 2 Makes Maverick More Like The Real Top Gun Members
What the Top Gun: Maverick Team Have Said About A Sequel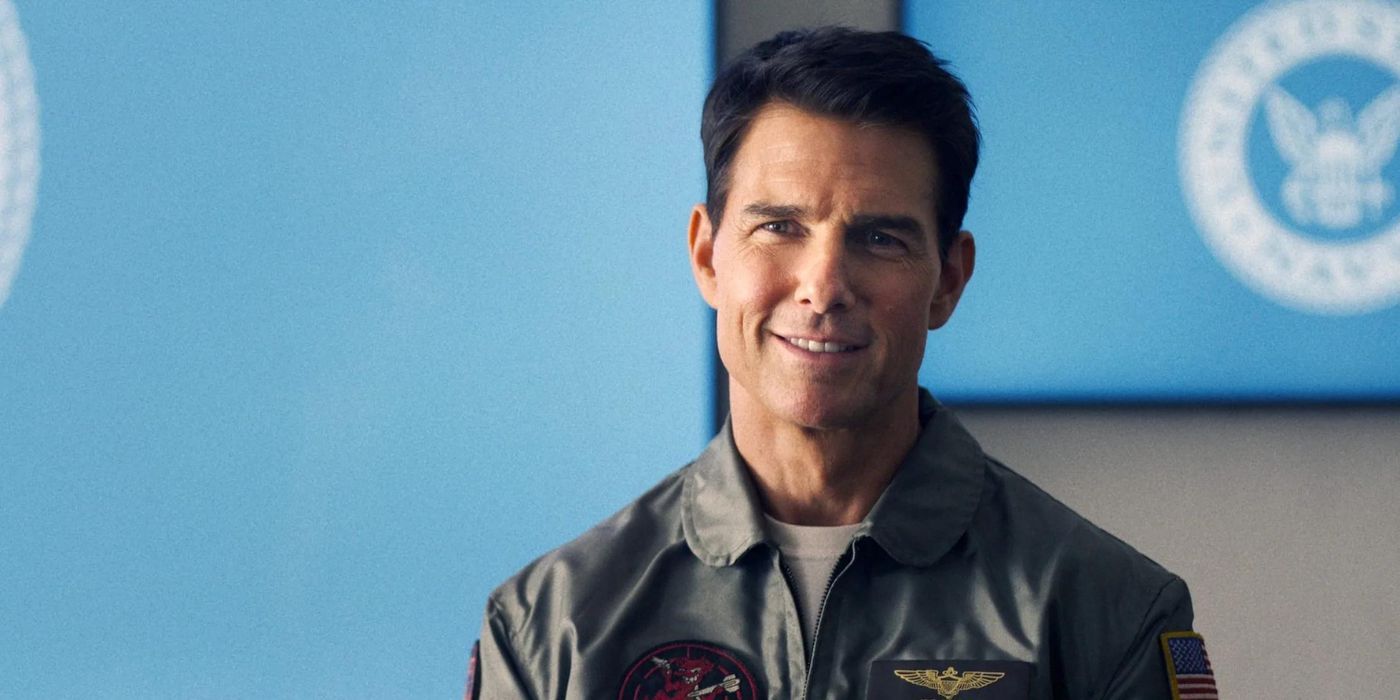 The possibility of a Top Gun 3 is more likely than ever, as director Joseph Kosinski has hinted at another installment. Deadline's Contenders LA3C panel saw the director discussing the difficult training program that the actors had to go through to make Top Gun 2, and at the very end of this, he said one key thing that makes the probability of Top Gun 3 all the more real. After talking about the actors' training program, the director had this to say, "Is there another story that is compelling enough that we need to go back? It seems to me at the end of this film that Maverick has some gas left in the tank. He's not settling down."
This all but concretely proves that Top Gun 3 is happening. While there are no official plans in motion as yet, it doesn't look like the franchise is going to slow down anytime soon. After all, a billion-dollar hit proved that audiences are hungry for more Top Gun stories, and the Tom Cruise-led franchise perfectly set up the next installment at the end of Top Gun: Maverick. While it hasn't been greenlit, Top Gun 3 is definitely on the way at some point. Stay tuned as more news and updates are announced.
Next: Top Gun 2: Why So Few Original Cast Members Are Returning For Maverick