Emily in Paris season 3 features former Savoir chief marketing officer, Sylvie Grateau (Philippine Leroy-Beaulieu), and her estranged husband, Laurent G (Arnaud Binard), act like a real couple since their complicated relationship was fleshed out in Emily in Paris season 2. Sylvie has, arguably, one of the most intriguing relationships showcased in Netflix's hit rom-com series, Emily in Paris. Being married to the Saint-Tropez nightclub owner but living a life on her own as head of a luxury marketing firm with hotshot side pieces here and there, it seems that Sylvie has it all, but not everything is as it seems.
Revisiting Sylvie and Laurent's complex marriage, Emily in Paris season 3 adds flavor to their arrangement. Despite Sylvie and Laurent not having really been husband and wife for a while, they still find ways to pull through for one another. In Emily In Paris season 3, episode 4, Sylvie's having trouble with Agence Grateau's paperwork which doesn't seem to be her strong suit. This leads her to ask for Laurent's help. By the end of Emily In Paris season 3, Sylvie and Laurent are patching things up, hopeful for their marriage to finally work. However, there is a slight hiccup to this reconnection.
Related: Emily In Paris Season 3 Finally Reveals The Show's Real Villain
Emily In Paris Season 3 Hints That Laurent Doesn't Truly Know Sylvie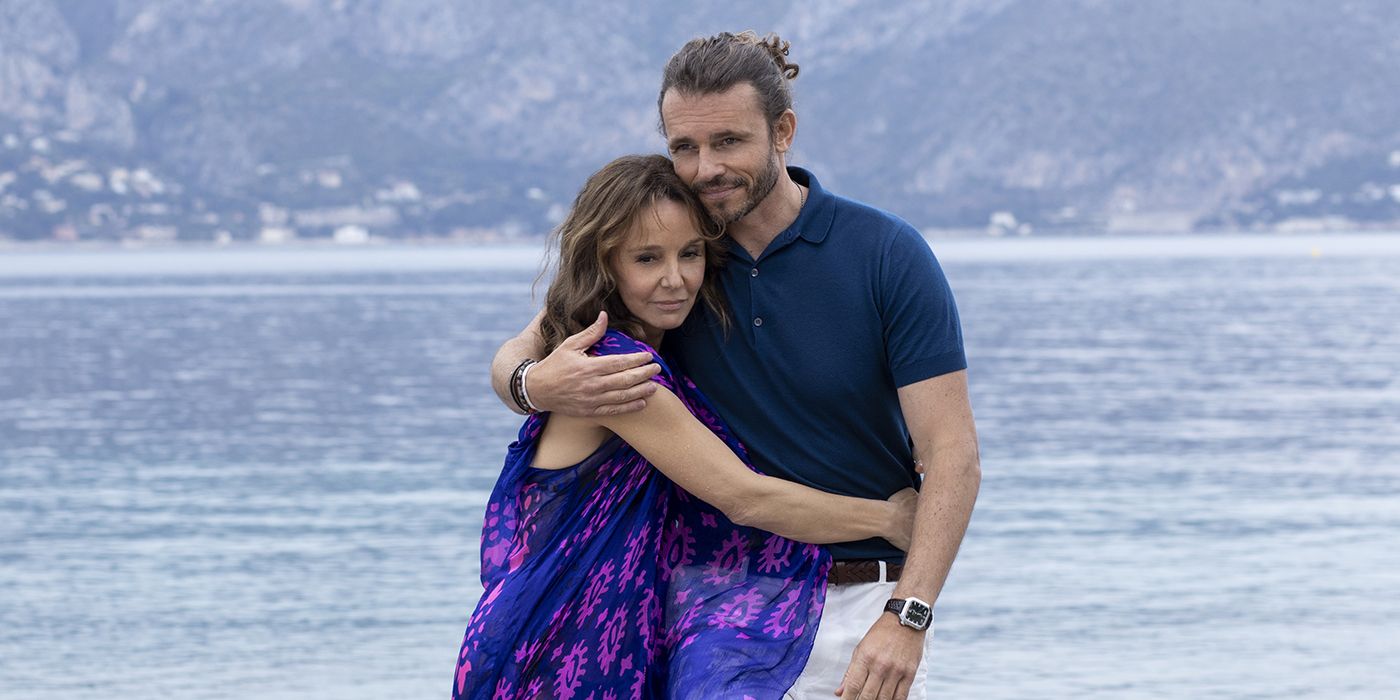 In Emily In Paris season 3, episode 10, Laurent tells Sylvie that he's opening a nightclub in Paris which means he'll be around often enough to make their marriage work. However, the conversation quickly turns sour, at least from Sylvie's perspective, when Laurent reveals that JVMA patriarch, Emily In Paris character, Louis De Leon is his business partner. JVMA and Sylvie have an unpleasant history, which seems to be something that Laurent doesn't know about given his eagerness to transact with JVMA.
While Sylvie and Laurent's recent distance justifies his obliviousness towards any beef Sylvie may have with JVMA's heir Nicolas De Leon (Paul Forman), it doesn't explain why he doesn't know about Sylvie and Louis' connection. By happily taking JVMA's money to propel his business and nonchalantly relaying it to Sylvie, it's clear that Laurent knows a different version of Sylvie, one that she may have manufactured for him. Being married for over 20 years, Laurent being left in the dark about Sylvie's relationship with JVMA and its owner tragically showcases his lack of intimate knowledge regarding his wife's professional and personal life.
Will JVMA Ruin Sylvie & Laurent's Marriage?
It's tough to say if JVMA would be the end of Sylvie and Laurent's marriage in Netflix's hit TV show Emily In Paris, especially when both parties are genuinely looking forward to giving their relationship a second go. However, things will certainly become tricky for both of them. Sylvie is obviously not going to stand in the way of Laurent's Paris venture nor will she admit anything about her issues with JVMA if she can help it. But Emily In Paris has a way of bringing out all the drama, and Laurent will surely find everything out eventually.
When the time comes that Laurent confronts Sylvie about her past, and how she basically kept a huge part of her life from her own husband, it may prompt him to call it quits. While that may be a devastating end for Sylvie Grateau and Laurent G's marriage just when they've finally found common ground, it's possible that this could be too much to recover from. Granted that Emily In Paris season 3 only provided a glimpse into Sylvie and Laurent's romantic second honeymoon, their future still remains a question mark for Emily In Paris season 4 to answer.
More: Who Was Julien Emailing At The End Of Emily In Paris Season 3?