The character of Jack Ryan is not one that has had as much consistency or a mainstay presence in popular culture as someone like James Bond or even the more modern Jason Bourne. However, the lead action hero of the famous Tom Clancy series of books refuses to evaporate from popular culture, even if he's not quite an A-lister.
Since the start of the 1990s, there have been many attempts to bring Jack Ryan to the big and small screen in a manner that leaves audiences rapt. At worst, they're non-juggernaut blockbusters that make a modest turn for the studios. At best, they're considered highly rewatchable stories decades later and, at the time, even garnered Oscar consideration. With Amazon's Jack Ryan returning as the latest entry, it seems a perfect time to evaluate how IMDb users have considered the franchise over the years.
Updated on December 28th, 2022 by Colin McCormick: The much-anticipated third season of Jack Ryan is dropping, bringing fans back into the exciting CIA world of Tom Clancy's characters. The character and his universe has been around in movies and television for decades with a variety of actors stepping into the role of Jack Ryan and other characters. But some of these projects have been more successful with fans than others with a big difference among the top-rated movies and shows in the Tom Clancy franchise.
Without Remorse (2021) – 5.8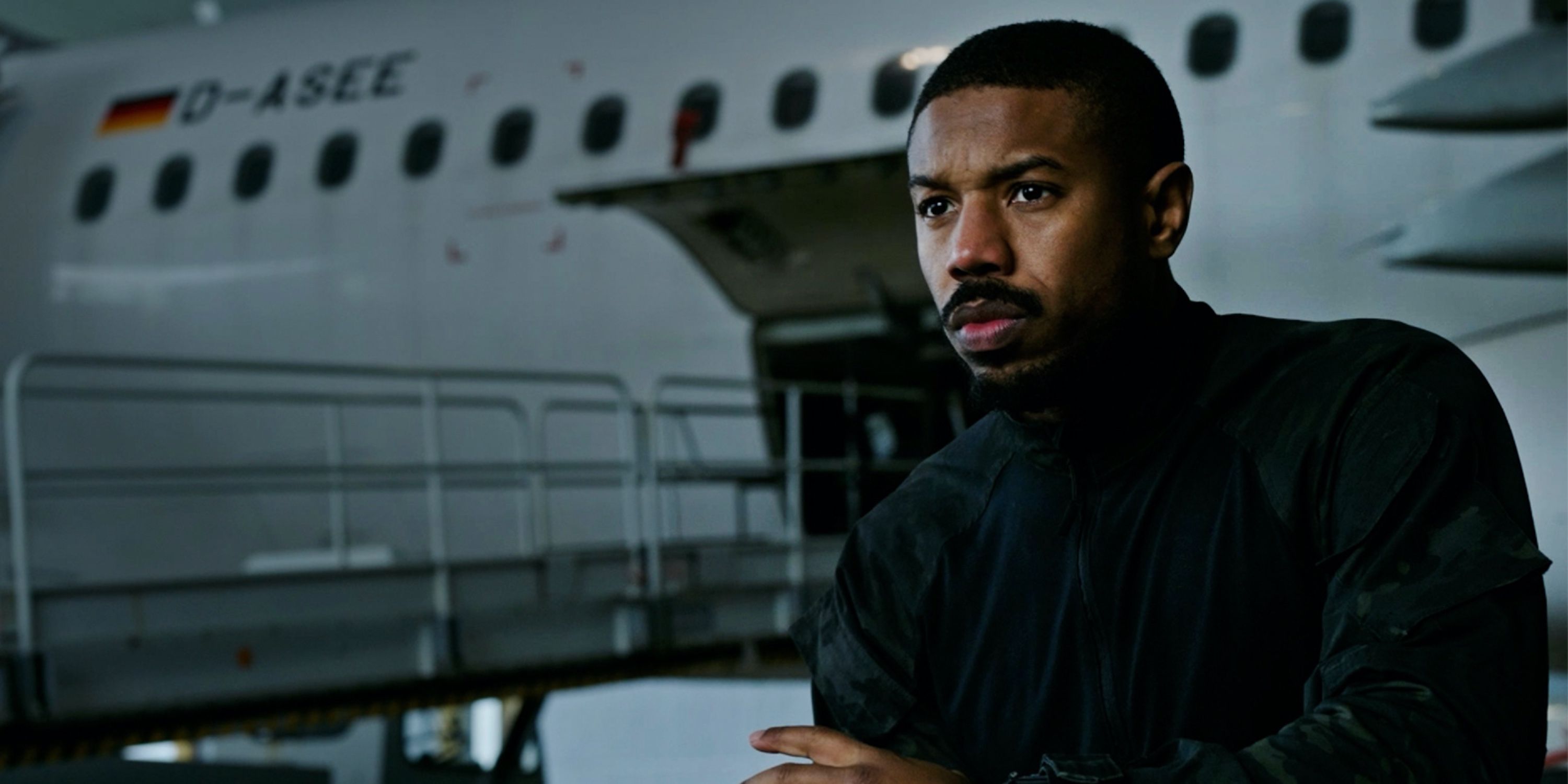 It is that most recent movie installment that seems to have failed to connect the most with fans. Without Remorse doesn't focus on Jack Ryan with the CIA operative John Kelly (Michael B. Jordan) taking center stage in this thriller which sees him on a path of vengeance and finding himself in the middle of a larger conspiracy.
RELATED: Michael B. Jordan's 10 Best Movies, According To Letterboxd
With a Taylor Sheridan screenplay in the mix, there was a lot of hope for Without Remorse before it was dumped to streaming following delays by Paramount. As John Kelly, Jordan brought natural charisma, but it ultimately had no staying power with audiences even just a few days after release.
Jack Ryan: Shadow Recruit (2014) – 6.2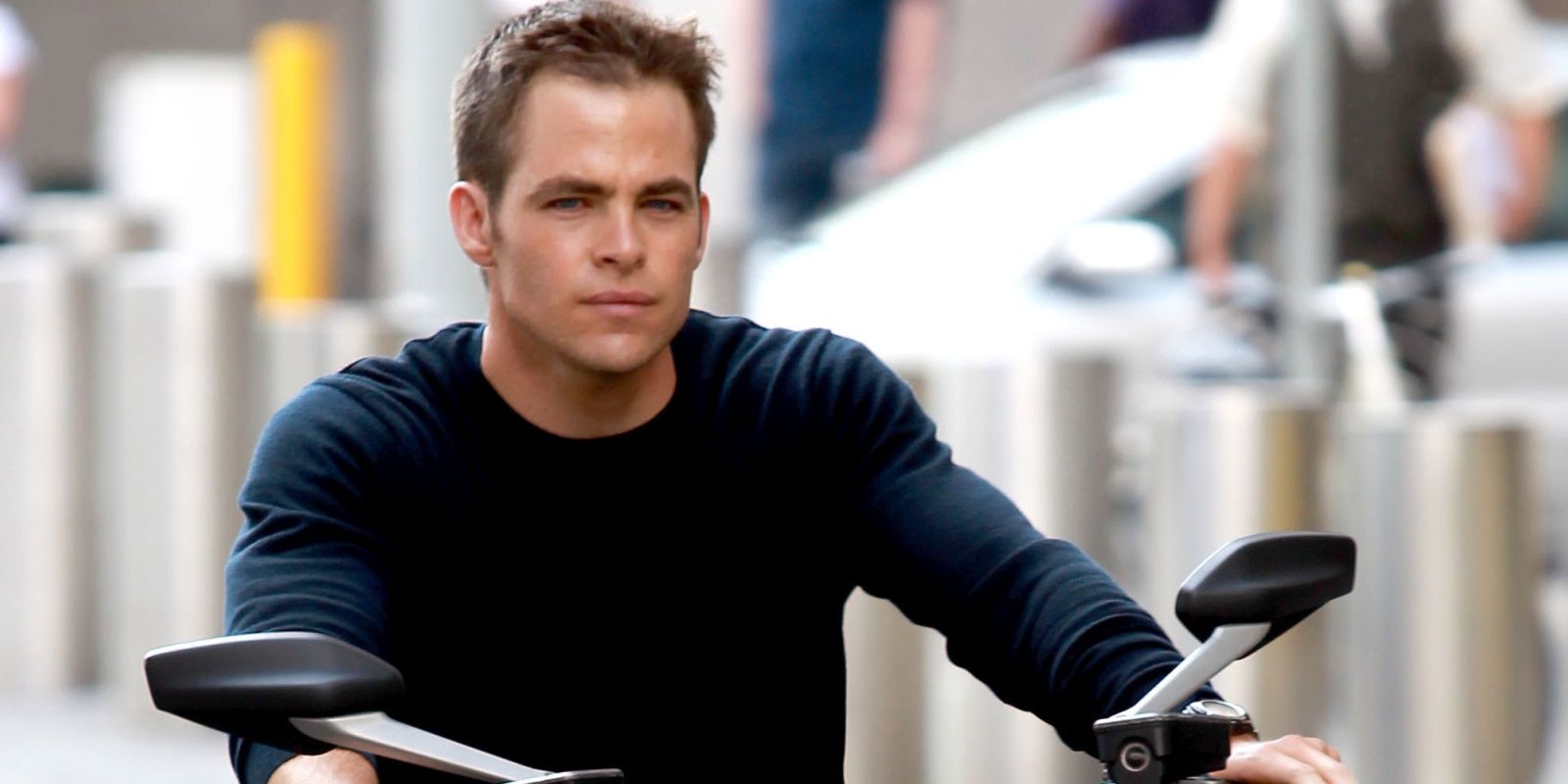 Aside from this new spin-off entry, the most recent cinematic installment of the Jack Ryan franchise came out seven years ago in the form of Jack Ryan: Shadow Recruit. There, Chris Pine became the fourth actor to take on the role in just five films, but it was ultimately not enough to rejuvenate the franchise in any tangible way.
Pine plays Ryan at the beginning of his career as he is sent on a mission to prevent a financial attack on the United States. Alas, the movie certainly doesn't stand as one of the best from director Kenneth Branagh who also plays the Russian villain in this prequel.
The Sum Of All Fears (2002) – 6.4
Available on Netlfix and Netflix Basic
Before Chris Pine, Ben Affleck attempted to bring Jack Ryan to life when it seemed like his career was reaching an apex. Ultimately, though, The Sum of All Fears wound up lumped in with a number of early-2000s Affleck misfires. Like Shadow Recruit, the movie is something of an origin story for Ryan who finds himself in a desperate search for a missing nuclear weapon that could ignite a war between Russia and the United States.
The movie ended up being a solid thriller movie from Affleck even if he didn't continue on in the role. The Sum of All Fears was (perhaps unfairly) compared to the action franchise starter of his best friend (Matt Damon), The Bourne Identity, which also came out in 2002 and was also based on a book.
Patriot Games (1992) – 6.8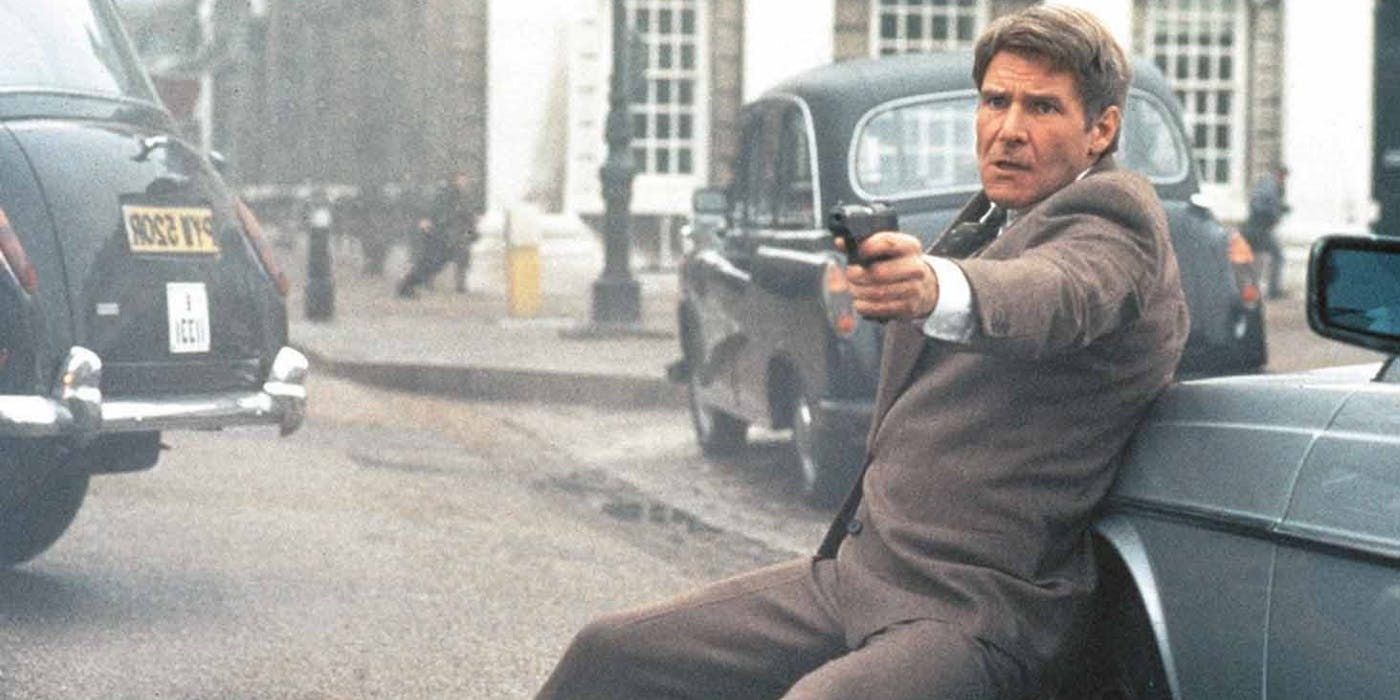 Though Harrison Ford's roles as Han Solo and Indian Jones are obviously the most iconic, Jack Ryan is another great hero from his career which he stepped into for the first time in Patriot Games. The movie finds Jack and his family targeted by a ruthless Irish terrorist who blames Jack for his brother's death.
RELATED: Harrison Ford's 15 Best Movies (According To Rotten Tomatoes)
Enlisted for the film were actors like Richard Harris, Thora Birch, Sean Bean, Samuel L. Jackson, and James Earl Jones. Jones also turned up in the predecessor to Patriot Games, The Hunt for Red October. It made for a fun, propulsive, trust-no-one romp that has kept its neck above water to become a key player in the retrospective Harrison Ford oeuvre.
Clear And Present Danger (1994) – 6.9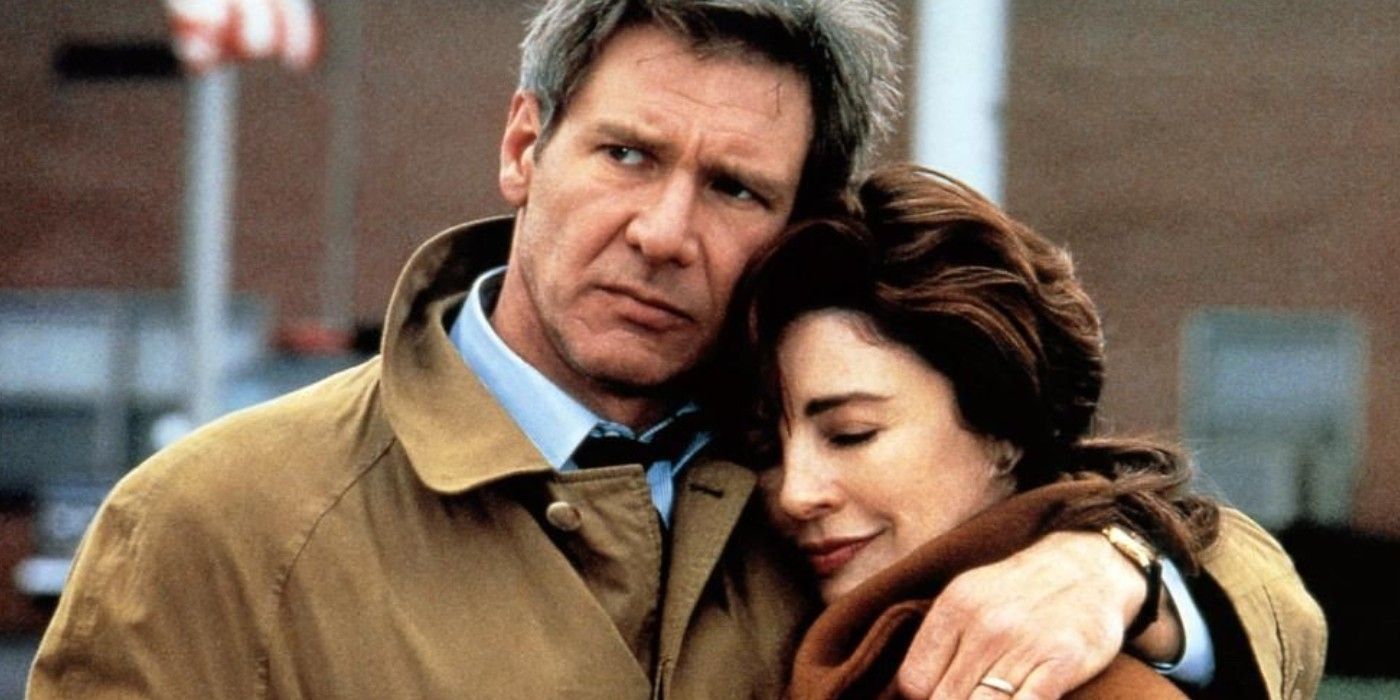 The only actor to play Jack Ryan in more than just one film was Harrison Ford, who continued it two years later in Clear and Present Danger. The sequel finds Jack in the search of a deadly South American cartel member while uncovering a conspiracy within the highest levels of the United States government.
Clear and Present Danger was considered a slight step up from the success of its immediate predecessor. It was seen as a more mature political thriller that still delivered some thrilling action sequences. Ford franchises lend themselves to forgiving fans, and Clear and Present Danger proved to be the last time the character of Jack Ryan was relevant on the big screen.
The Hunt For Red October (1990) – 7.5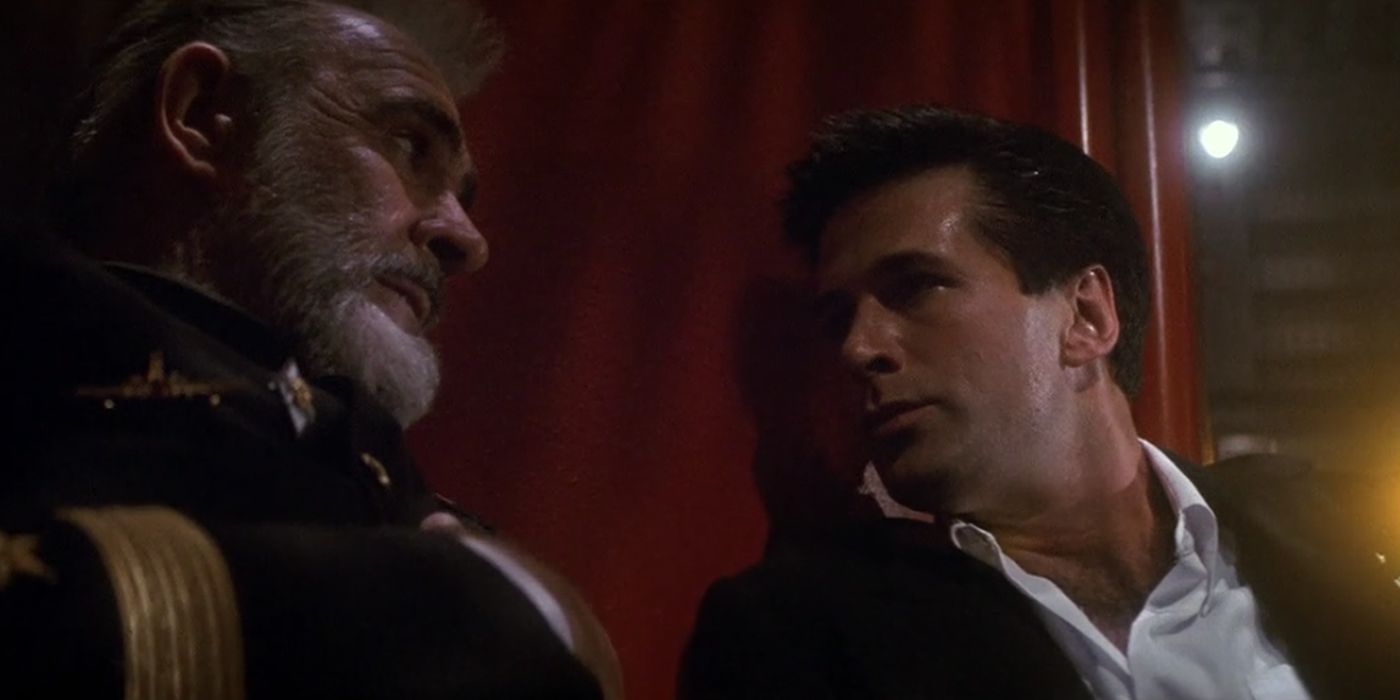 Available to rent on Apple TV
The first film in the Jack Ryan franchise is still considered the best among the users of IMDb—and by quite a wide margin, too. The Hunt for Red October was a major hit back in 1990 with Die Hard director John McTiernan behind the camera. Interestingly, before joining the franchise with Patriot Games, Harrison Ford turned down the role of Jack Ryan in this movie which follows the character as he seeks a missing Russian submarine.
RELATED: Every Sean Connery James Bond Movie, Ranked By Rewatchability
The movie won an Oscar for Sound Editing with two more nominations in tow, but it also earned over two hundred million dollars at the box office, proving it was a cross-audience hit, resonating with moviegoers and the Academy alike. This is partly due to Baldwin's prowess in the role, but also the chilling, Cold War-set story and the top-notch performance from Sean Connery, too.
Jack Ryan (2018-) 8.0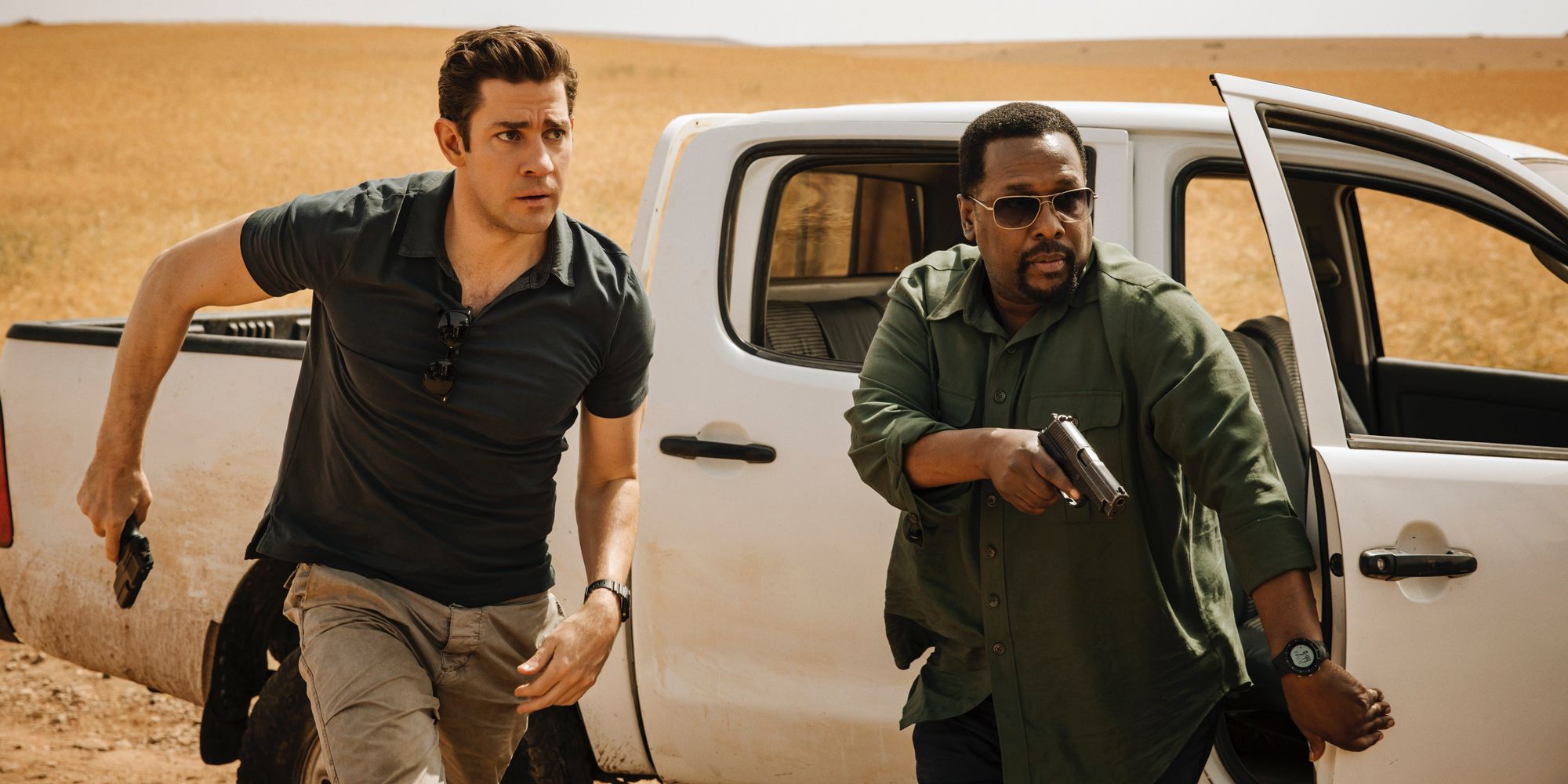 Maybe it's the elasticity and growth of a television show or maybe it's recency bias, but the Jack Ryan television series is the highest-rated Jack Ryan screen adaptation to date. The high-octane series stars John Krasinski as Jack with each season following him on a new globe-trotting CIA mission where he is forced to use his skills as a soldier and intelligence as an analyst to survive.
The show's third season finds Jack on the run from his own government and trying to clear his name. It is a welcome return for the show that has earned plenty of fans. And while the show will reportedly end with its fourth season, there is a spinoff already in the works to continue the Tom Clancy franchise.
NEXT: John Krasinski's 10 Best Characters, According to Ranker