90 Day Fiancé franchise star Deavan Clegg's boyfriend Christopher "Topher" Park has earned fan praise for taking care of Taeyang like a real father. Most fans may know that the 26-year-old Utah native had a tough 2022 after her son was diagnosed with cancer in May. Over the months, the young mom juggled various responsibilities, including her third pregnancy and ensuring that Taeyang got the best treatment.
Deavan has been open about her son's ongoing battle with cancer, which started on a good note. Unfortunately, the past few weeks haven't been the best, which scared 90 Day Fiancé fans who have been supporting Taeyang. Deavan recently posted heartbreaking news about her son's recent chemotherapy reaction, revealing he isn't doing well. She wrote that her son began getting hours-long nose bleeds and stopped eating completely. The 90 Day Fiancé franchise alum explained that it was a huge scare but seemed hopeful for her son's recovery.
Related: 90 Day Fiancé Stars Who Got Trashed For Changing Their Images
90 Day Fiancé Fans Applaud Deavan Clegg's Boyfriend
Over the months, Deavan has had her mother, Elicia Clegg, by her side, who has kept 90 Day Fiancé fans updated on social media. However, recently fans learned that Deavan's boyfriend, Chris, had also been just as supportive through the tough time. Elicia recently posted a photo of Taeyang and Chris sleeping together, updating fans that the little boy is recovering. She wrote, "Chris is a good man. He loves Taeyang," adding that her daughter's new man has been a great part of the little boy's family support system.
90 Day Fiancé Fans Trash Jihoon Lee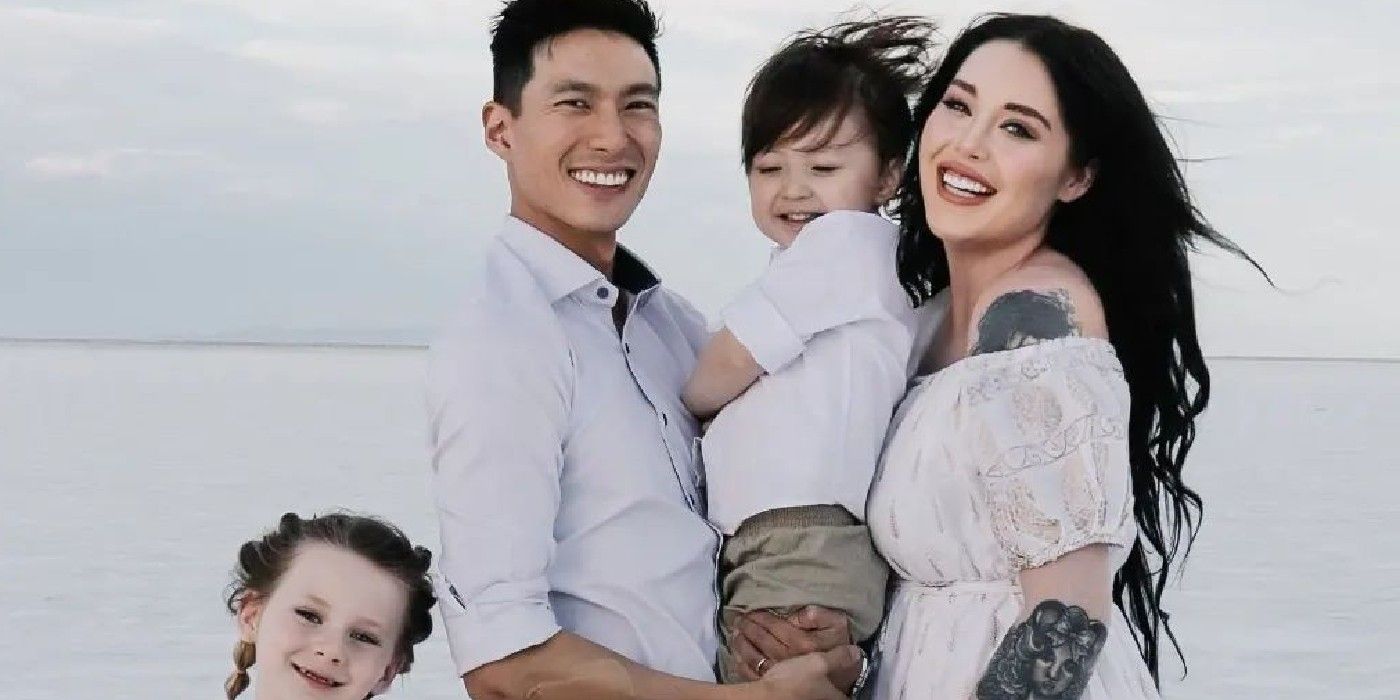 Many 90 Day Fiancé fans wished Taeyang a speedy recovery, while applauding the young dad for staying by his stepson's side. An Instagram user said, "I love seeing how much he cares for that sweet boy and his family," while sending Taeyang love through emojis. Another user stated, "Chris is an amazing man so happy Taeyang has him and Devan," while praying for the little boy's recovery. Someone else lashed out at Deavan's ex and Taeyang's biological dad Jihoon Lee, and claimed that Chris is a genuine father. The fan wrote, "I'm so glad they have such an amazing role model and caring man in their lives!"
Fans have previously criticized Deavan's boyfriend for being a clout chaser and posting fake paparazzi photos on social media. However, the recent post has seemingly recovered his image, and people now see him as a responsible father who cares about his family. Chris, the father to Deavan's newborn child, has been helping her through the toughest time of her life. Fans expect him to marry the 26-year-old reality star soon and become a permanent part of her family. Meanwhile, 90 Day Fiancé viewers hope for Taeyang's swift recovery and expect him to beat the disease in the coming few months.
More: 90 Day Fiancé Stars With Kids Who Are Total 'Mini-Mes'
Source: Elicia Clegg/Instagram