Bilal Hazziez and Shaeeda Sween's storyline is putting some 90 Day Fiancé fans to sleep. Many viewers claim that they forward through the couple's screentime because they are so bored. Most fans consider Bilal and Shaeeda enticing to look at, and also appreciate their gorgeous home. So, why are fans tuning out whenever this couple is featured?
Like many 90DF pairs, Bilal and Shaeeda met online. Bilal traveled to Shaeeda's home country of Trinidad and Tobago, where they spent seven days getting to know each other in person. He proposed and she accepted, having no idea that COVID-19 would delay their plans for two whole years. When Shaeeda finally arrived in the United States, things got off to a bad start. Bilal played a practical joke on Shaeeda, by pretending to live in his torn-up childhood home, instead of the showplace that is his actual residence. There was also quite a bit of drama between Shaeeda and Bilal's ex-wife, Shahidah Salaam. All of this would seem to make for dynamic reality TV, but many fans just aren't interested.
Related: 90 Day Fiancé Stars Shaeeda & Bilal Have Night Out With Emily & Kobe
Why 90 Day Fiancé Fans Are Bored With Bilal & Shaeeda's Storyline
Although Bilal and Shaeeda's story seemed relatively interesting at first, the only thing they talk about now is having a baby. Shaeeda is absolutely obsessed with getting pregnant, which is understandable, as her doctor told her that if she waited much longer, she would only have a five percent chance of conceiving. Bilal is reluctant to have another child, and the conversations that they have about their impasse are incredibly repetitive, with Redditor u/HoodAlumn calling the couple's storyline a, "snoozefest."
They explained, "Here's their entire storyline since day one: Shaeeda: "I want to have a baby before I'm 40" Bilal: proceeds to do EVERYTHING BUT entertain the idea of have a baby with his wife. Lather. Rinse. REPEAT." Another commenter on the thread condensed the sentiment, posting, "Her: I wanna have a baby/Him: no/TLC: puts it on a loop." Someone else joked, "Hahahah they just have them change clothes and argue in a different setting so we think it's 'new.'"
A Trip To NYC Didn't Change Anything But The Scenery for Bilal & Shaeeda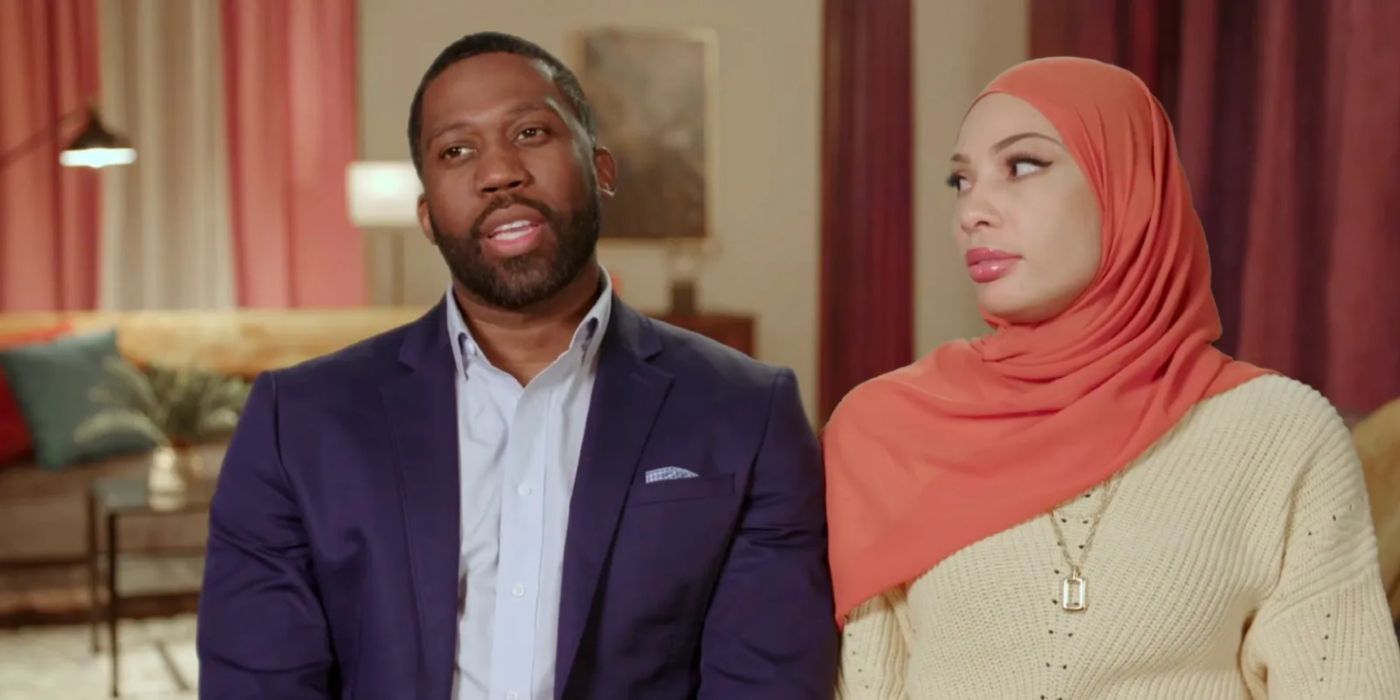 Bilal did take Shaeeda to a different setting (New York City), trying to get her mind off of her desire to have a baby. Helicopter rides, a meeting with her best friend, and a giant stale pretzel didn't seem to do the trick. No matter how many times Shaeeda tries to explain to Bilal that if they wait any longer, they won't be able to have a baby, he just doesn't seem to understand. The yoga instructor's ultimatums are just not registering, and fans are tired of hearing the same argument over and over again.
TLC is between a rock and a hard place. Fans get restless when they are bored, but they get furious when the network tries to manufacture drama. If having a baby is the only topic that Bilal and Shaeeda talk about, then that's all there is to show. TLC has been accused of faking scenes before, so maybe they are just trying to keep it real. It's hard to believe that there is nothing more interesting going on with Bilal and Shaeeda, but if there was, why wouldn't TLC show it? It may be that the baby drama is the narrative they have doubled down on, and they don't want to veer away from it. If so, they may want to reconsider that choice, because 90 Day Fiancé fans are over it.
More: 90 Day Fiancé's Bilal Slammed For Giving Shaeeda Bad Business Advice
Source: u/HoodAlumn/Reddit