Brittany Banks from the 90 Day Fiancé franchise has lost massive weight in the past year, which has also affected her face. When the 29-year-old Miami resident first appeared on the show, she carried a few extra pounds, which only complimented her body. However, she decided to lose weight and began exercising hard and eating right after the show concluded. By October 2021, Brittany transformed her body by achieving a 70 pounds weight loss.
Brittany has updated her Instagram followers through the ups and downs of her life over the past few years. She originally had natural F-cup breasts that she got reduced through plastic surgery. However, she felt that her body didn't compliment her new small breasts, so she spent $10K on breast implants to get her size up. Soon after, the 90 Day Fiancé franchise alum began seeking procedures such as cryotherapy to enhance her physical appearance. Her weight loss, combined with her cosmetic treatments and her new fashionable dressing sense, helped her achieve an unrecognizable look that's completely different from when she debuted on reality TV.
Related: 90 Day Fiancé: What Brittany Banks Has Been Up To This Summer
Brittany Banks' Restructured Cheekbones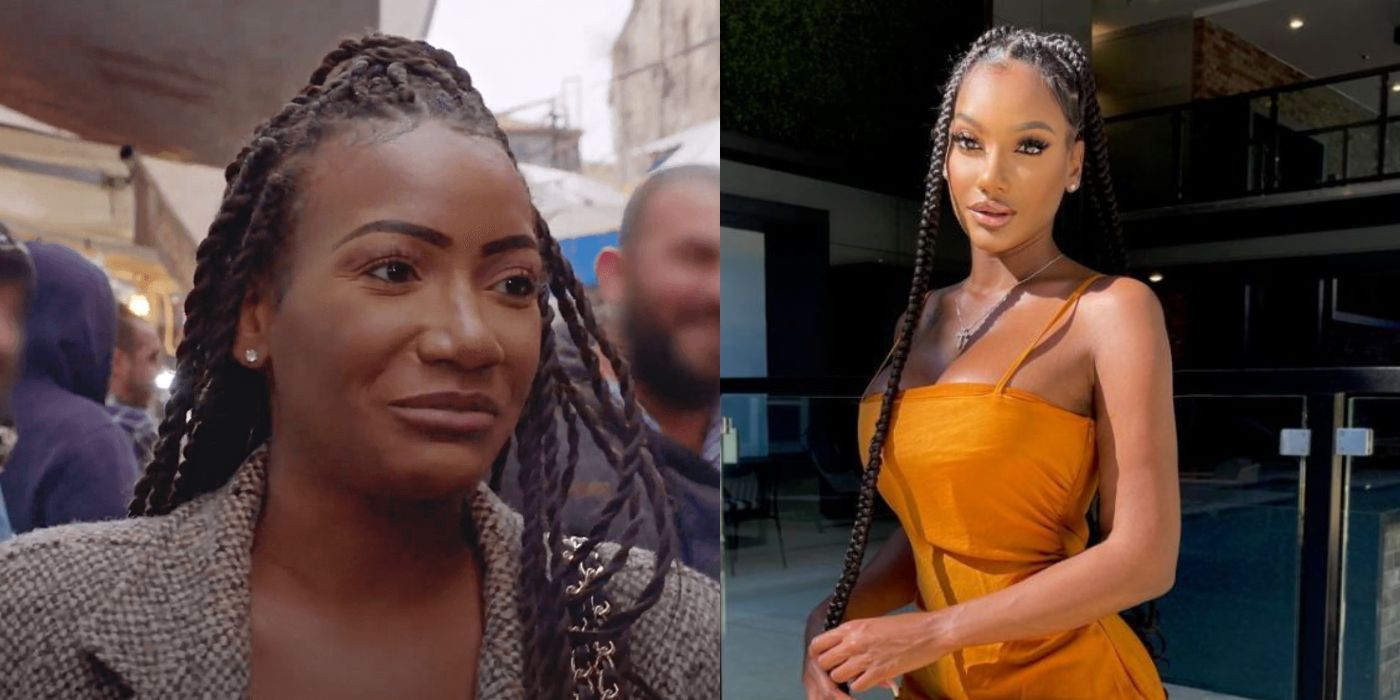 Besides Brittany's physique, her face has also significantly changed since she began losing weight. When she featured on the show alongside her ex-boyfriend, Yazan Abu Horira, on the hit TLC show, she had fuller cheeks that complimented her body and gave her a soft girl look. However, Brittany's 70-pound weight loss has completely changed her facial features, especially her cheeks. Now, she has hollow cheeks and more highlighted cheekbones, which makes her look like a model. The lack of facial mass also makes Brittany's smile look apparent.
Brittany Banks's Razor-Sharp Jawline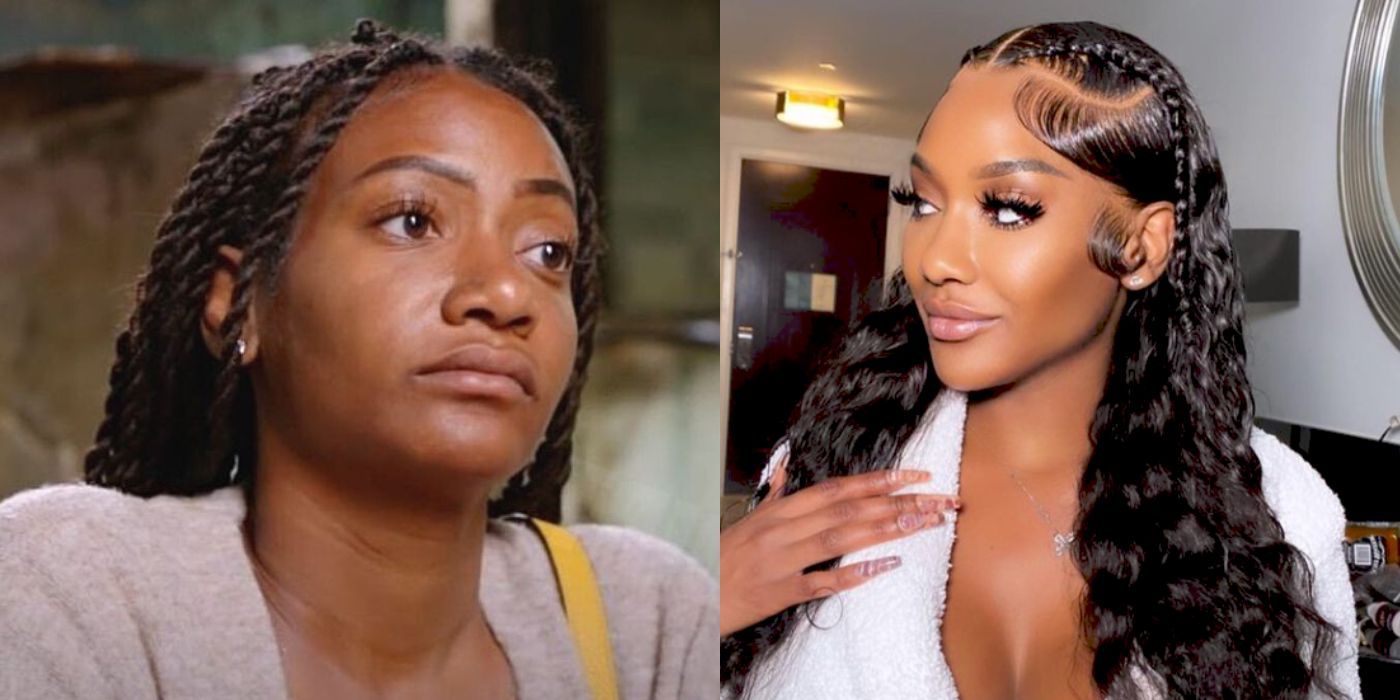 Brittany's overall facial structure has also significantly changed since her massive weight loss. Previously, she had a rounder jawline, which made her eyes, nose, and mouth appear lower than they were. Her old pre-weight loss jaw was less visible, and her chin was almost indistinguishable from her cheeks and jawline. Fast forward to November 2022, Brittany has now achieved a brand new look. Her current chin is more prominent than ever and looks pointy. Brittany's jawline looks sharp, and she no longer has a visible double chin anymore.
Brittany Banks' Glow Up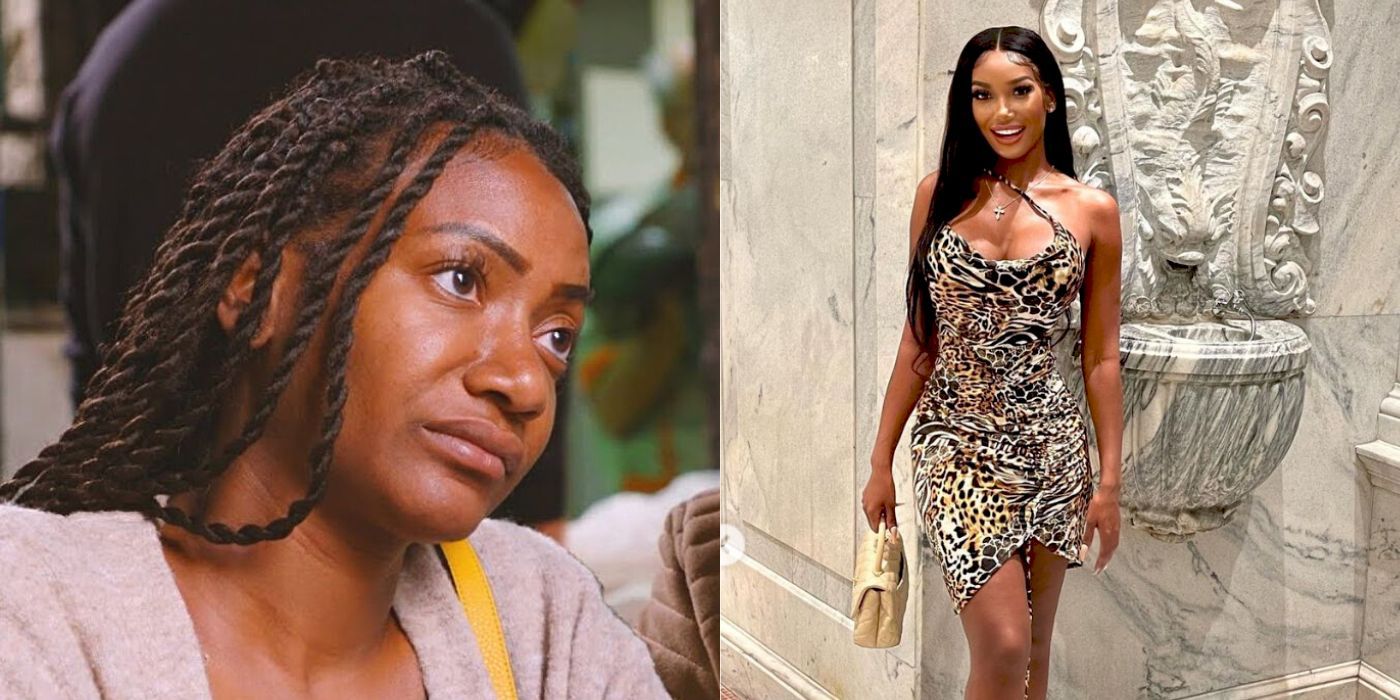 The most visible aspect of Brittany's transformation is the glow-up in her personality and on her face. When she debuted on the 90 Day Fiancé spin-off with her former lover, she looked devoid of all happiness and seemed lost. Most viewers thought her face looked dull, and she didn't look happy to be maintaining a relationship with a man who was so culturally diverse from her. Fortunately, the breakup and weight loss bought out the best look out of Brittany over the months. Nowadays, the 90 Day Fiancé franchise alum is glowing with positive energy, and she seems happier than ever.
Next: 90 Day Fiancé: Brittany's Best Full-Body Photos Post-Weight Loss
Source: Brittany Banks/Instagram