Warning! SPOILERS for Glass Onion: A Knives Out MysteryRian Johnson's latest movie, Glass Onion: A Knives Out Mystery, includes a scruffy character named Derol — but what's his deal? The second Knives Out film sees the famous detective Benoit Blanc (Daniel Craig) traveling to Greece to solve a murder mystery. Like its predecessor, Glass Onion is full of intriguing twists and turns, and as Blanc peels back the layers of this mystery, he comes to a conclusion hidden in plain sight. Each character is clearly indebted to their host, the tech-billionaire Miles Bron, and every person has the motive and means to commit the heinous crime of murder — and then there's Derol.
The cast of Glass Onion: A Knives Out Mystery sees major names like Kate Hudson, Edward Norton, Daniel Craig, and many more, but Noah Segan's character Derol seems like the odd man out. When Derol is first introduced, the "Disruptors" have just landed on Bron's private island. Derol quickly interrupts their greetings, basically urging everyone to pretend he isn't even there. Bron offers a quick explanation, saying that Derol is just visiting to sort out some personal problems. However, no other backstory or clarification is given to the seemingly random character. Derol's presence is made all the more confusing when it's revealed that he really has no connection to the case at all.
Related: Every Cameo In Glass Onion Explained
Derol Is A Great Red Herring In Glass Onion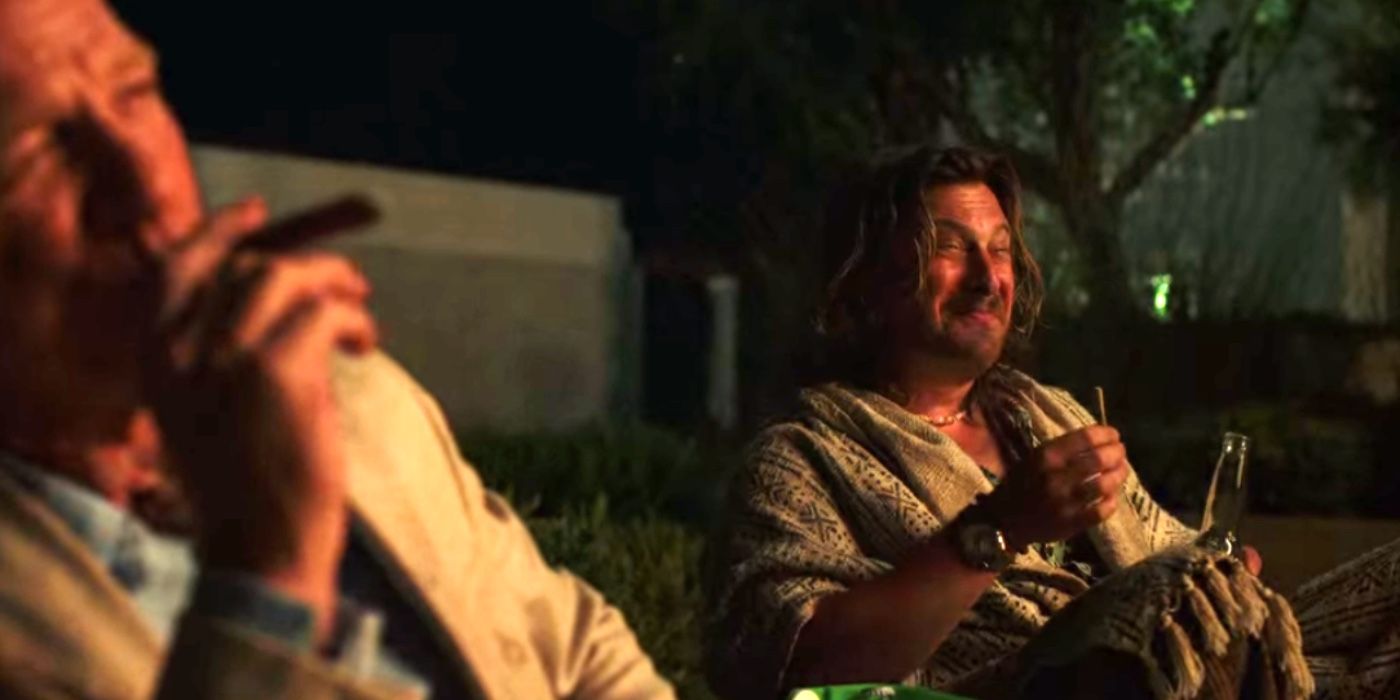 Glass Onion: A Knives Out Mystery's ending sees plenty of twists, but Derol wasn't involved in any of them — he really is just a random guy living on Bron's island. Besides being there for comedic effect, Derol acts as an interesting red herring for the greater Glass Onion mystery. He randomly pops up at key moments, one of them being when Andi/Helen is searching the rooms for the red envelope. He also pops back up during the ending, when Bron's giant glass onion house is burning to the ground. Ultimately, Derol is the perfect distraction meant to keep audiences off the trail.
All the "Disruptors" on the Greek island where Glass Onion was filmed are fabulously wealthy and influential — and then there's Derol. In addition to being a red herring, Derol is also the perfect antithesis to all the things that Miles Bron touts. He's obviously not rich, nor is he powerful; instead, he's an obvious couch-surfer who just loves to hang out. Derol's character is both comic relief and a grounding side character against the elite he finds himself with on the island. Each person in Bron's crew sold out Andi for their own gain, a chance at fame and power, and Derol is the — albeit weird — counterpoint to the main cast's ambitions.
Derol Is A Returning Knives Out Actor (But In A New Role)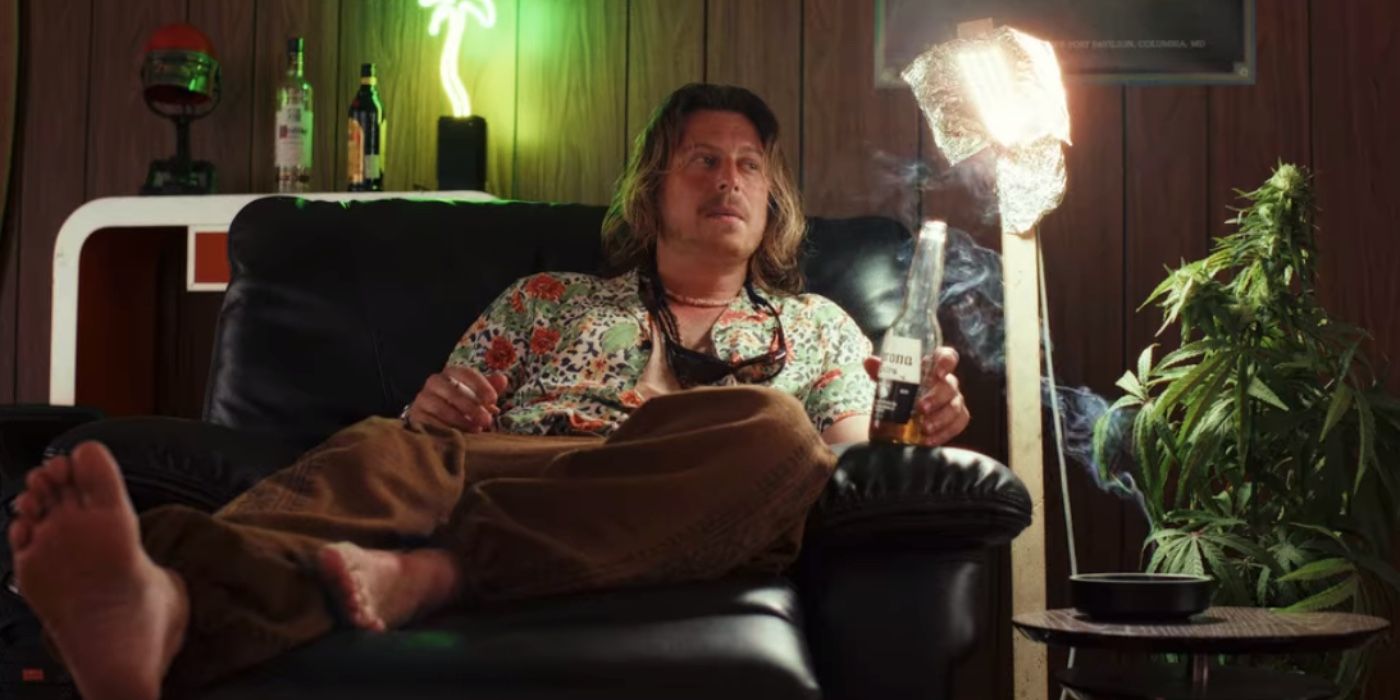 Derol is played by Noah Segan, who appeared in the Knives Out cast as the over-eager Trooper Wagner. Funnily enough, he's also been in every single Rian Johnson movie in one capacity or another. As Rob Schneider is to Adam Sandler, Noah Segan appeared in Johnson's first indie flick, Brick, as the bully Dode, and he's stuck with Johnson ever since. His character in Knives Out has no connection to Derol, as in that movie he plays a cop, not a derelict on an island. This is probably why Derol appears so randomly. In a completely different look, he can therefore be unrecognizable and not bolster assumptions that the character is connected to Knives Out.
Noah Segan appears in every Rian Johnson movie, even in Star Wars: The Last Jedi as X-Wing Pilot Starck. While Derol isn't connected to the mystery of Glass Onion, he still has some narrative significance. He's the perfect red herring to keep audiences guessing, and a great source of comic relief to boot. Derol from Glass Onion: A Knives Out Mystery was certainly an odd choice for Johnson to make, but this almost assuredly means that Noah Segan will be back as another character Easter egg in Knives Out 3.