Solo Sikoa's WWE debut was massively impactful, as he prevented Drew McIntyre from beating Roman Reigns at Clash At The Castle in early September. The 29-year-old was coming off of an injury in NXT, and it was shocking to see him pop up on the main roster when and how he did. The role of The Bloodline's enforcer has been perfect for Sikoa, though, and he seems primed for a big 2023. It's only a matter of time before WWE's top faction implodes, but Solo will be in a great spot when that happens. Especially if he listens to Roman Reigns' advice after making his main roster debut.
Speaking to Joseph Staszewski of The New York Post, Sikoa shared the wisdom the Head of the Table passed on to him. "Stay out of trouble, you know what I mean? Keep your head down and just work hard. The eyes up, the ears open, the mouth shut." Sikoa also shared Roman Reigns' mentality ahead of his appearances. "Before show time starts, I carry myself different. It's different when I'm in the back, and I'm talking to you and your brothers. But when the red light comes on, stand up straight, puff your chest out, and you walk different." Strong advice from one of the biggest superstars WWE has ever produced.
Related: With The Bloodline, WWE Is Repeating A Brutal NWO-In-WCW Mistake
Solo Sikoa Has A Bright Post-Bloodline Future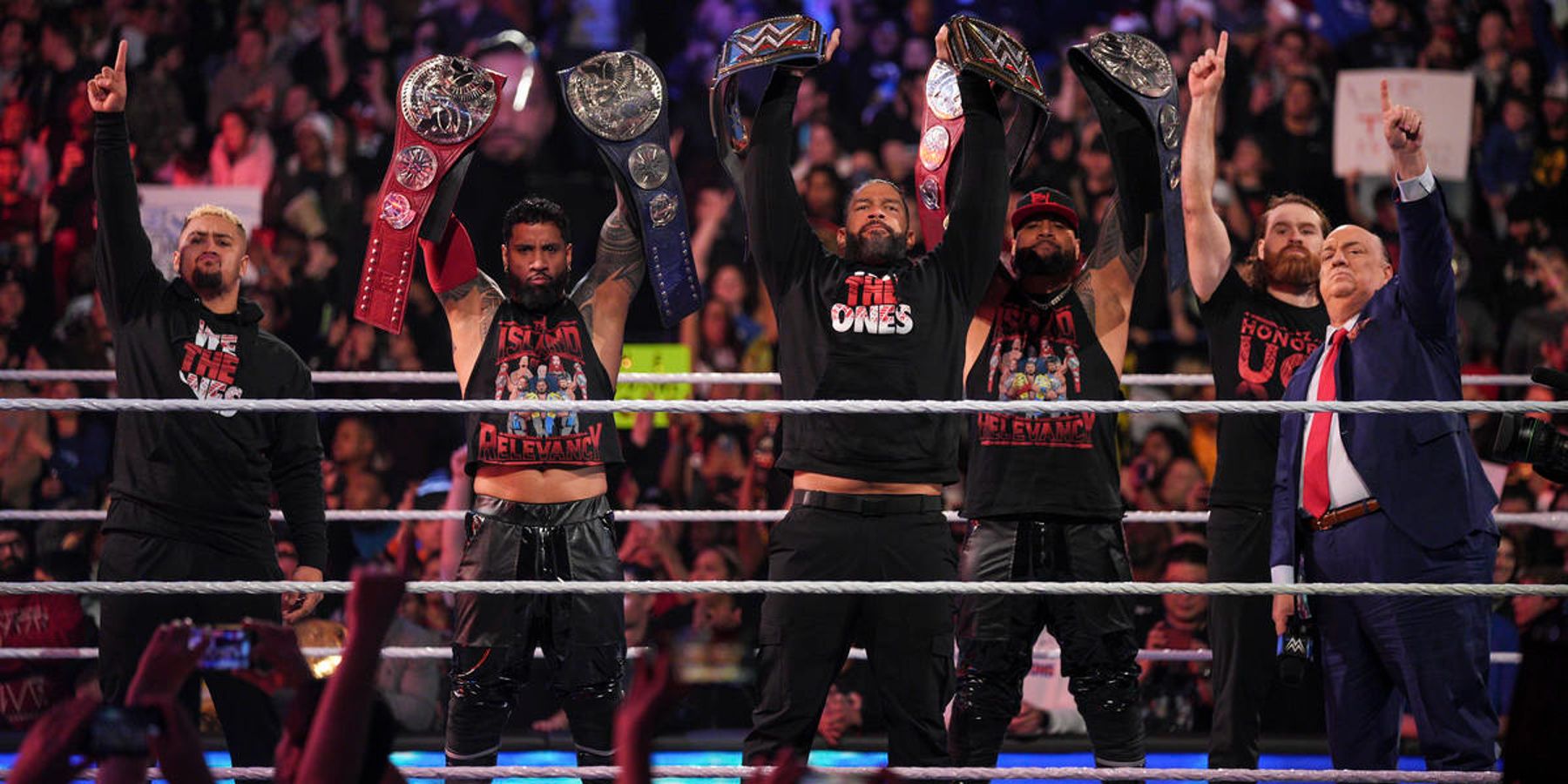 It seems likely that The Bloodline saga will continue through WrestleMania 39. The Showcase of the Immortals will take place on April 1 and 2, so Solo Sikoa still has plenty of time to absorb all he can from Roman Reigns. Given his pedigree, there's reason to believe that the son of Rikishi could be a next-generation star for WWE once The Bloodline dissolves. It isn't just his family background that will lead Sikoa in 2023, though.
Since making his debut at Clash At The Castle, Solo Sikoa hasn't faded into the background with The Bloodline. He felt like a real menace in NXT, and he's managed to carry that persona over on the biggest stage with the top faction in pro wrestling. Considering the personalities involved in The Bloodline, that speaks volumes about his on-screen presence. It took Roman Reigns over half a decade to settle into his character. The Usos have come a long way since their days as face-painted babyfaces. Sami Zayn is doing some of the best character work of his career, and Paul Heyman is a GOAT among GOATs. Yet Sikoa has, at times, stood taller than all of them.
Any time he's been given a match on Raw or SmackDown, he's delivered. Whenever Triple H has tasked him with a big moment—such as kayfabe injuring Matt Riddle earlier this month—Solo Sikoa has stepped up. The ability to shine bright in critical angles isn't teachable, but Solo seems to have that quality in spades. Roman Reigns will likely be working a much lighter schedule in 2023, meaning that WWE will need superstars to step up and fill that void. Armed with his World Champion cousin's advice, Sikoa seems ready to do his part.
Next: WWE SmackDown Might Have 2 Huge Bray Wyatt Problems
Source: The New York Post