Tobey Maguire opens up about the continued impact of Sam Raimi's Spider-Man film trilogy on audiences, sharing his own experiences with dedicated fans who have revealed their own treasured memories of the trilogy to him. Maguire first portrayed the Marvel hero throughout Raimi's film trilogy, beginning with 2002's Spider-Man before reprising the role in its subsequent sequels in 2004 and 2007. Throughout Raimi's trilogy, Maguire's Peter Parker grew from a teen suddenly bestowed with incredible powers motivated by revenge to a fully-fledged hero who placed the citizens of New York before himself time and time again, with Spider-Man: No Way Home revisiting an older Parker following the trilogy's conclusion.
During a Reddit AMA that the actor held ahead of the release of his latest film, Babylon, Maguire was asked by a fan about how his thoughts on the lasting impact that Raimi's Spider-Man trilogy has held on audiences even two decades after the first film's release. In response, Maguire opened up about his experiences with fans who have shared their connection to the trilogy with him, revealing that he found audiences' responses touching and that he felt grateful that the films continued to resonate with new and existing fans. Check out Maguire's full heartfelt response below:
I've had a lot of memorable experiences with people, and they've shared what the films have meant to them. I've had some funny and touching experiences from spontaneous encounters in public and someone being surprised to sharing how I've helped them through hard times. It's sweet, and I feel grateful. Especially with kids, it's almost like magic, it's amazing to see their eyes light up.
Related: Why Tobey Maguire's Spider-Man Has Organic Web Shooters
Why Maguire's Spider-Man Is So Well-Loved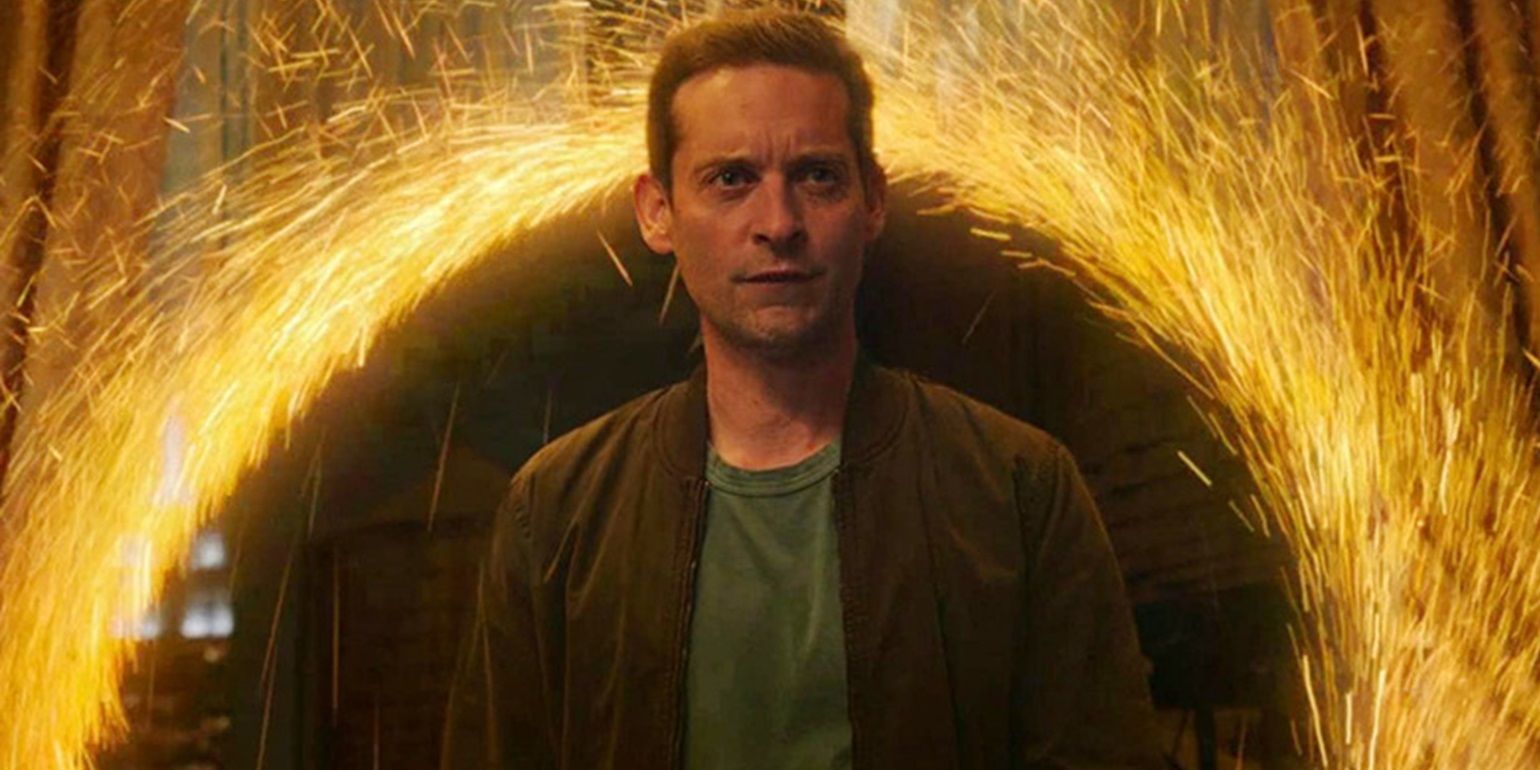 Alongside other successful superhero films that debuted in the late '90s/early 2000s like X-Men and Blade, Raimi's Spider-Man helped reignite audience interest in the genre following a string of poorly-received comic adaptations through the '90s. And while Maguire's potential Spider-Man 4 was canceled amidst Sony's decision to reboot the series, his Peter Parker's arc seen across the trilogy helped attract audiences through his down-to-Earth struggles. Unlike other heroes who dominated film previously, like Batman and Superman, Maguire's Spider-Man is a character who is more relatable to audiences through his struggles, as not only did he fight villains, but had to grapple with the troubles of school, employment, and balancing relationships, with Spider-Man 2's power issues storyline being one of the trilogy's best examples of this. The result was a superhero that audiences could more easily relate to, as the film did not shy away from showing Peter's less-spectacle-filled life, rounding him out as a fully-defined individual.
Furthermore, while Maguire's dramatic performance helped endear audiences to the character of Peter Parker, his take on the character has also been aided in its longevity by how his and Raimi's Spider-Man trilogy spawned memorable online memes. As a filmmaker, Raimi is no stranger to creating over-the-top moments that leave an impression on audiences, as seen with his work with frequent collaborator Bruce Campbell in creating The Evil Dead's horror icon Ash Williams. Raimi's Spider-Man trilogy was similarly filled with moments that stuck with audiences due to their goofier nature standing out with the film's more dramatic side, as seen with Maguire's Peter's over-confident, symbiote-influenced turn in Spider-Man 3. The sequences involving the symbiote-bonded Peter stood out due to Maguire embracing how exaggerated the character could be pushed, leaving an impact on audiences who would continue to reference the moment to this day.
Maguire's Spider-Man is one of the most beloved takes on the character outside of the superhero's comic-book source material, with Maguire and Andrew Garfield's MCU return being a highly-anticipated aspect of Spider-Man: No Way Home. Whether through his meme-worthy moments or his character's down-to-Earth and human struggles, Maguire's Parker has remained with audiences even after multiple actors followed his portrayal. And with just over two decades passing since his debut, Maguire's heartfelt acknowledgment of his Spider-Man's impact is sure to warm the hearts of fans who grew up with his portrayal.
Next: MCU Wanted A Tobey Maguire Spider-Man Cameo 13 Years Before No Way HomeSource: Tobey Maguire/Reddit