Ah, Christmas. A time filled with joy and cheer, but also stressful office parties. Maybe the name that you pulled out of the Santa hat for the annual Yankee Swap belongs to someone you have never spoken a word to aside from the obligatory, "mornin'." Do you have that one co-worker that gets a little too into Christmas? Or maybe… you are that co-worker. There's a comfort in knowing that many people have one (or three) cringey office party stories. But just like a gift swap, you never know what you'll get when it comes to a Christmas party at the office. Sure, it could be awkward to see your boss get carried away with the eggnog, but it could also be a really fun way to get to know the people on the other side of the beige cubicle wall.
The long-running NBC workplace sitcom The Office, for many of us, is TV comfort food at its finest. During its 188-episode run, we've been gifted with many Dunder Mifflin Christmas parties that make us laugh, cry, and cringe. Whether we are watching Michael freak out over an airborne iPod, listening to Dwight explain how to properly kill a goose, or hearing Phyllis say ho ho ho, The Office is always ready to put us in the Christmas spirit.
Let's head to Scranton and see how each Christmas episode of The Office competes with one another.
RELATED: 'The Office': 9 Cringiest Michael Scott Moments, Ranked
7. "Dwight Christmas" (Season 9, Episode 9)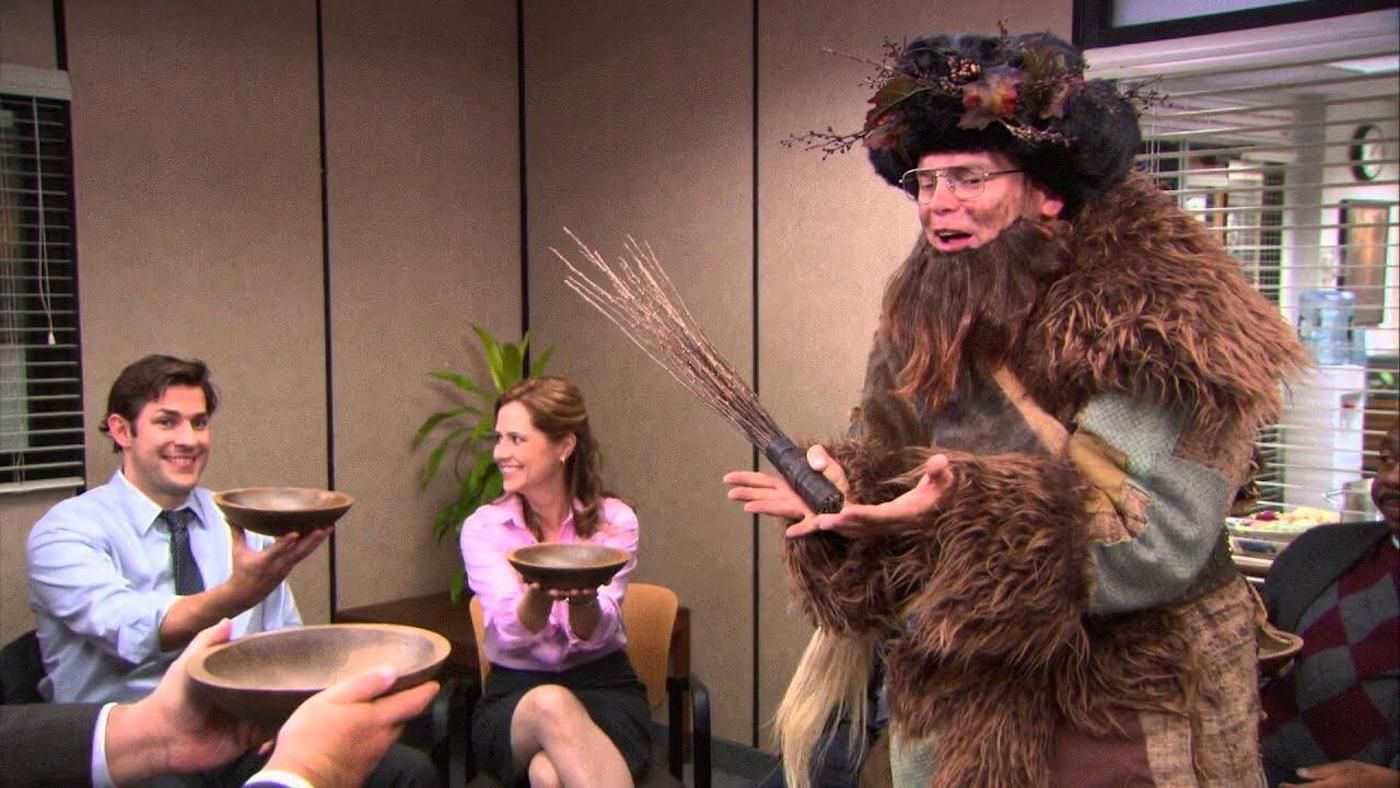 The final Christmas episode of the series is an emotional one as Jim (John Krasinski) and Pam's (Jenna Fischer) relationship is on the rocks now that he's working part-time at his new company in Philadelphia. Yes, Jim sticks around long enough to witness the insanity of Dwight's (Rainn Wilson) German Christmas character that would give Michael Meyers nightmares, but ultimately, he still needs to leave. It wouldn't be a Dunder Mifflin party without a drunken outburst, and Darryl (Craig Robinson) goes all out when he confronts Jim about a seemingly forgotten promise before passing out onto a table covered in food. The episode concludes with Nellie (Catherine Tate) kissing Toby (Paul Lieberstein), perhaps the most tragic of all dead-end relationships that the show explored.
6. "Christmas Wishes" (Season 8, Episode 10)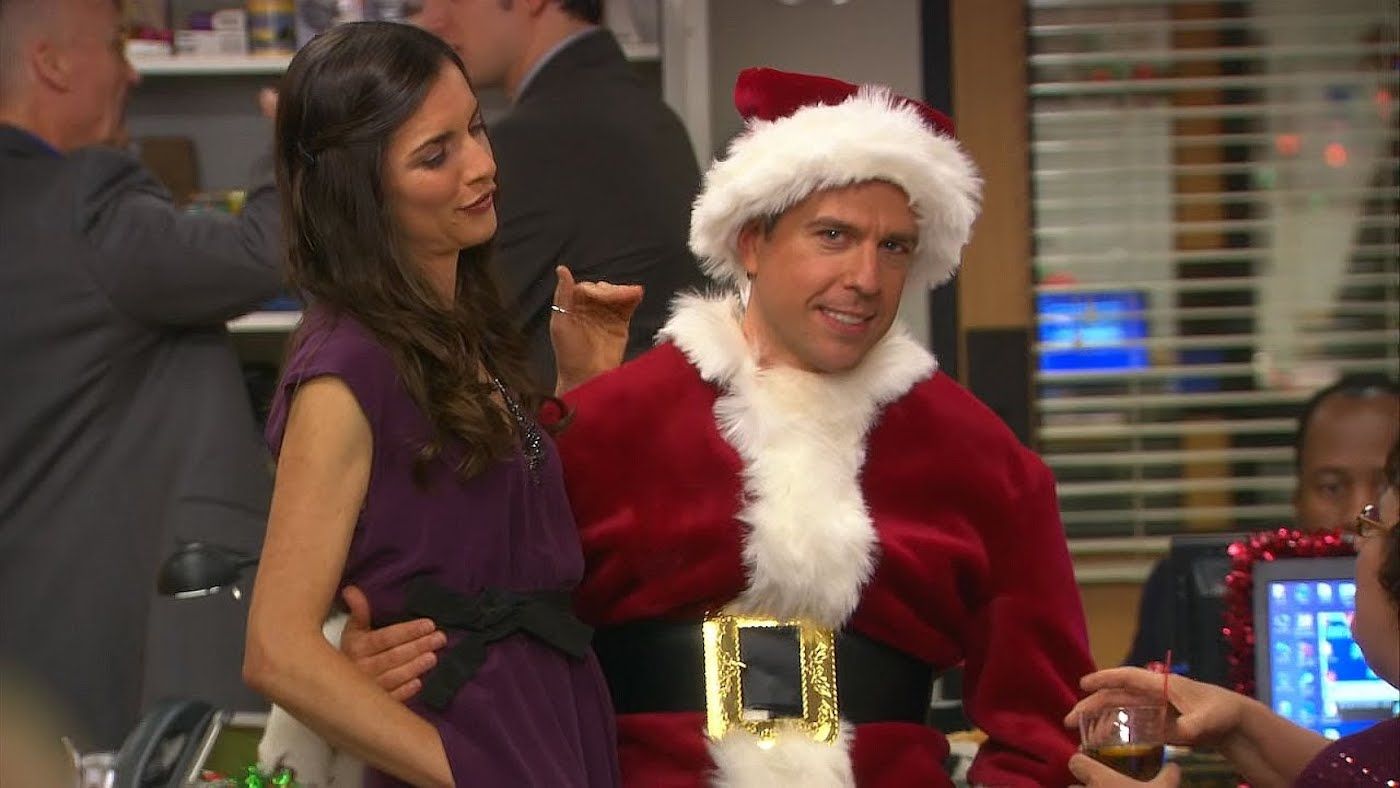 It's Andy's (Ed Helms) first time running the office at Christmas, and he vows to fulfill the wishes of his employees while introducing the staff to his new girlfriend. Things are more than a little awkward as Erin (Ellie Kemper), clearly jealous of his new relationship, utilizes the open bar to ward off those holiday blues. We catch glimpses of Andy starting to unravel as he follows Erin home, and dedicated viewers of the show know his behavior only gets more erratic from here. We also can't help but miss Michael Scott (Steve Carell); the first holiday without a reliably offensive-yet-lovable boss is always the hardest.
5. "Secret Santa" (Season 6, Episode 13)
Dunder Mifflin finds itself in turbulent waters when David Wallace (Andy Buckley) reveals that there's a buyer for the company, and the employees assume they'll all be losing their jobs. Michael's primary concern of the day, however, has nothing to do with pending unemployment. Instead, he's focused on Phyllis (Phyllis Smith) being permitted to dress up as Santa for the Christmas party. This is all thanks to Jim's recent promotion to co-manager, just one in a series of decisions that's caused tension between the two branch managers. All's well that ends well, of course, when the employees confront David over the phone, and he clarifies that only some high-level executives will be leaving. Their jobs are safe, and in the spirit of the holidays, Michael passes the fluffy white beard off to Phyllis with his blessing.
4. "Classy Christmas" (Season 7, Episodes 10 & 11)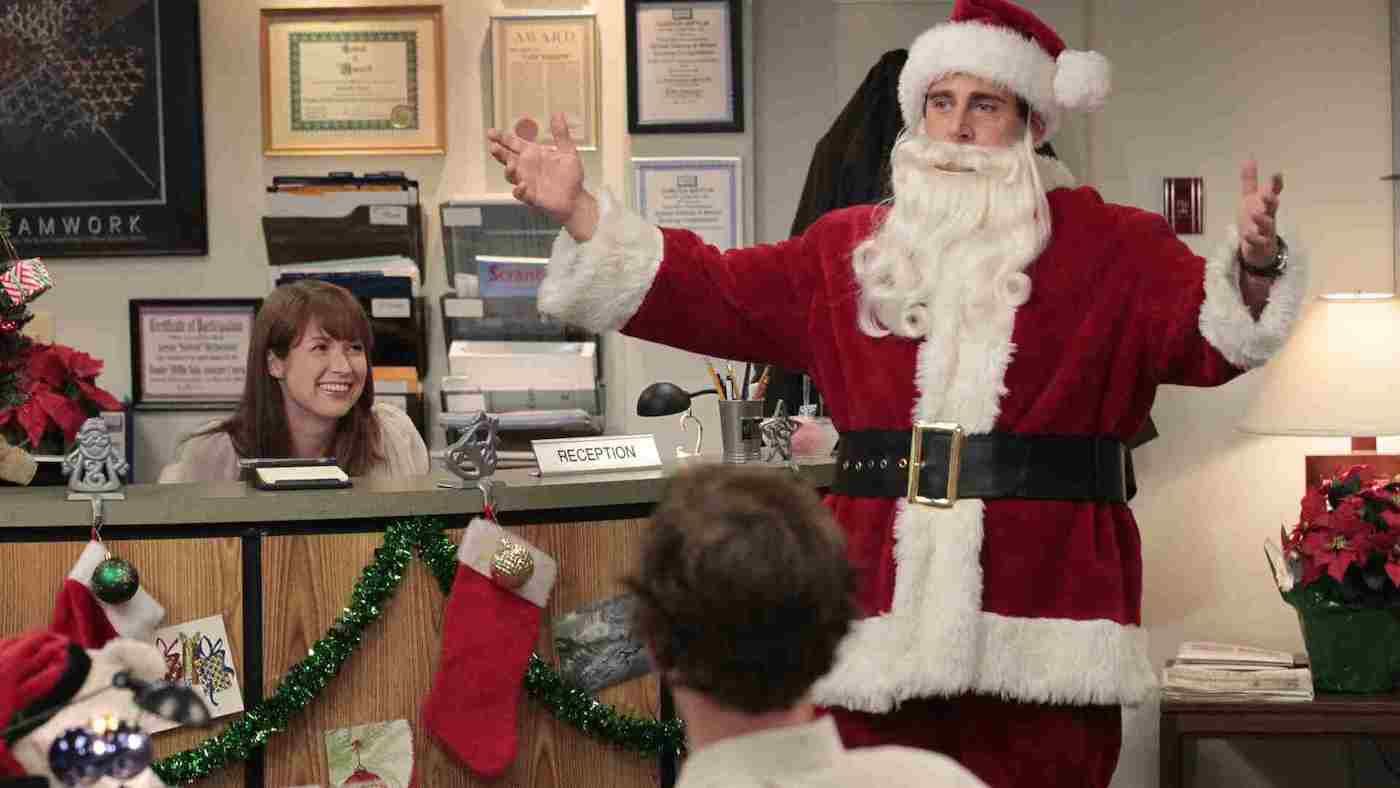 Oh, when Holly Flax (Amy Ryan) is involved, you know that Michael is going to do something even more concerning than usual in the name of love. Upon learning that Holly is returning to the office, Michael insists on an upscale Christmas event to impress her. Surprising no one, he manages to upset her by damaging a gift from her boyfriend and then bringing their future children into the discussion, and of course, the entire Scranton branch plays witness to the mess. Fortunately, all hope is not lost when Holly lies to her boyfriend about what happened in order to protect Michael. We also see Darryl connecting with his daughter, Pam gifting Jim with a homemade comic book, and a graphic snowball fight between Dwight and Jim that results in bloody noses and broken windows. Merry Christmas from Scranton!
3. "Moroccan Christmas" (Season 5, Episode 11)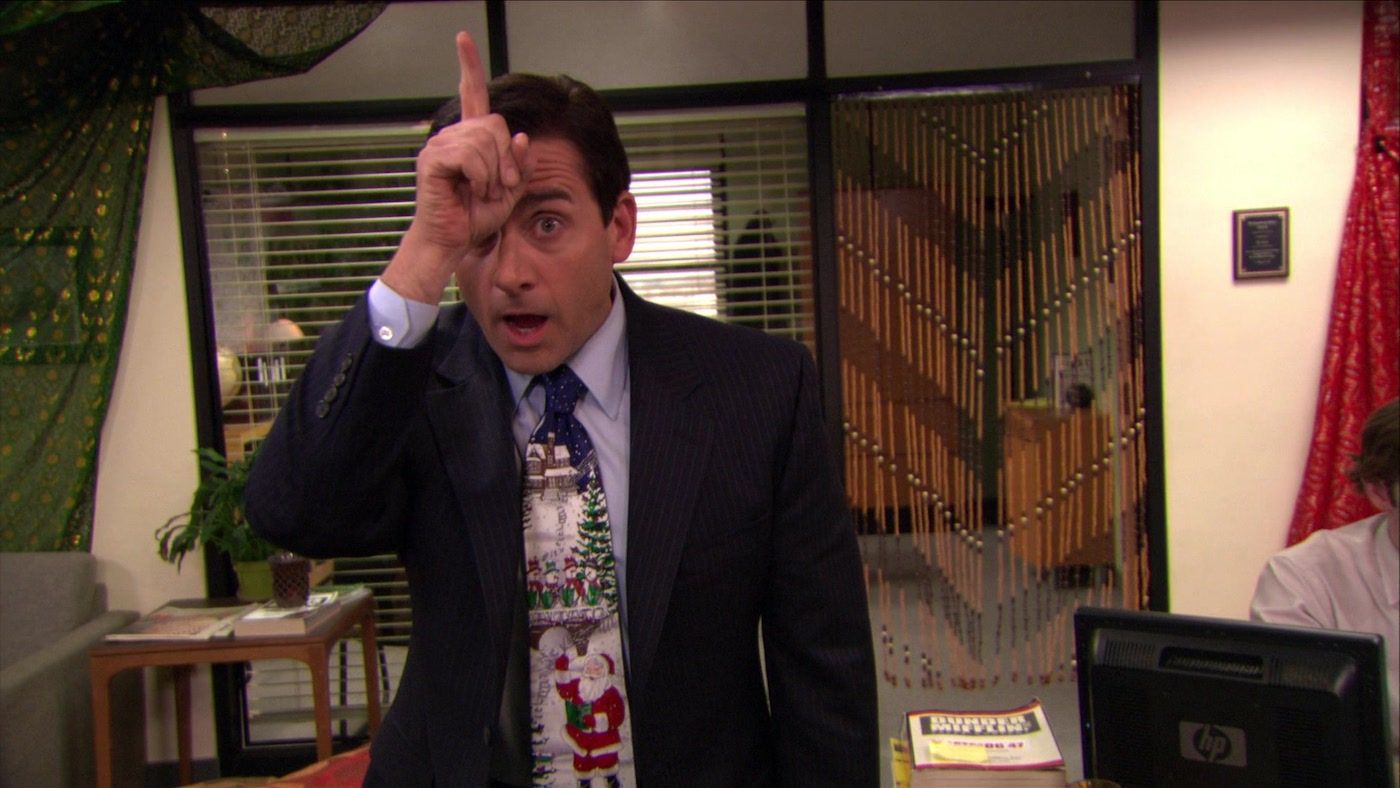 If you're bored with the same Christmas tree, the same stale sugar cookies, and the same rendition of "Little Drummer Boy" playing on Spotify, Phyllis has a Christmas miracle. It also helps that she has a juicy secret of Angela's and is drunk on power as the new head of the Party Planning Committee. She veers wildly off course when it comes to the theme which keeps things interesting (and it doesn't hurt that it infuriates Angela, too). Things really heat up when a heavily inebriated Meredith (Kate Flannery) sets her hair on fire and Michael stages an intervention. The episode ends with Meredith escaping from a rehab facility and Phyllis announces to the office that Angela is having an affair with Dwight. The holidays really do bring out the best in everyone, don't they?