The first look at Nicolas Cage in Dream Scenario has arrived. The Oscar-winning actor known for his various wacky performances has experienced somewhat of a career resurgence recently thanks to his stellar performance in Michael Sarnoski's film, Pig, as a reclusive truffle-hunter whose prized foraging pig is stolen from him. Cage followed that up by playing a fictionalized version of himself in the meta-comedy, The Unbearable Weight of Massive Talent, and also has an anticipated turn as Dracula on the way in the upcoming Renfield movie. However, this is just one of many intriguing roles Cage has lined up for the near future.
Cage will also star in the A24 comedy titled Dream Scenario, which started filming in October 2022. Now, the first look at Cage's new comedy has surfaced online, shared by director Kristoffer Borgli on Instagram. A total of three Dream Scenario images reveal the film's clapperboard in action and Cage in costume, who looks completely different playing a balding professor. Check out the images below:
Related: Every A24 Horror Movie Ranked From Worst To Best
Everything We Know About Dream Scenario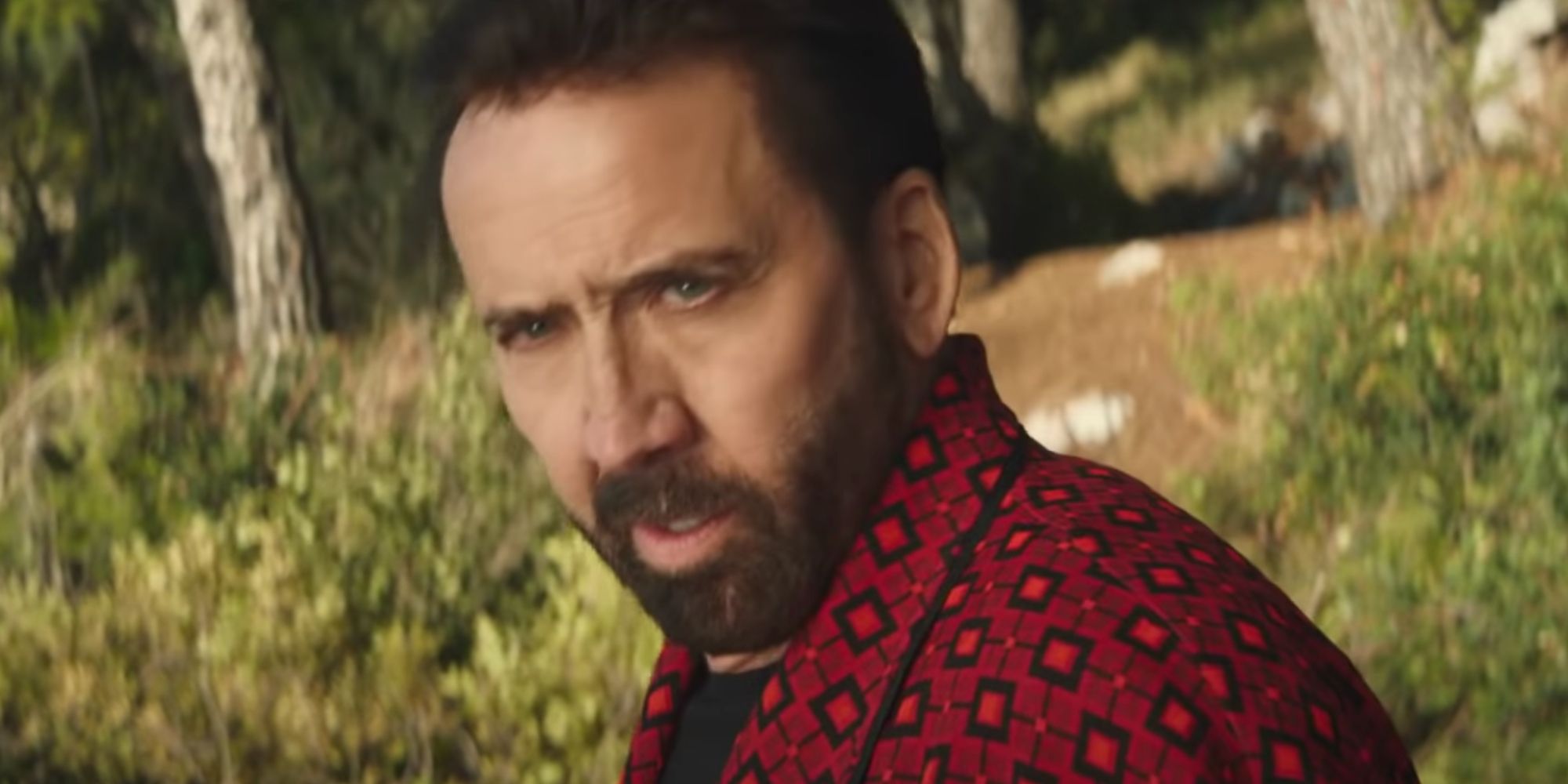 Dream Scenario follows an ordinary, schlubby professor who achieves fame overnight after inexplicably appearing in everyone's dreams. Based on the first look at the film, it appears Cage (with the help of the hair and makeup department) can absolutely look the part of a schlubby professor. The A24 film, which marks Cage's first collaboration with the indie arthouse studio, sounds like another bizarre comedy for Cage, which comes soon after The Unbearable Weight of Massive Talent, a film in which he famously made out with a younger version of himself.
In addition to Cage in the lead role, the Dream Scenario cast also includes Michael Cera, Julianne Nicholson, Tim Meadows, Kate Berlant, Dylan Baker, and Dylan Gelula. Beyond its bizarre premise, further plot details for Dream Scenario are being kept under wraps. The film is written and directed by the Norwegian filmmaker, Kristoffer Borgli, whose directorial debut, Sick of Myself, premiered at the 2022 Cannes Film Festival and garnered critical acclaim for its black comedy coupled with counter-cultural commentary. Dream Scenario is produced by Ari Aster, who has made two films with A24, Hereditary and Midsommar, with a third, Beau Is Afraid starring Joaquin Phoenix, on the way in 2023.
The first official look at Cage in Dream Scenario comes soon after the film was predicted to finish filming. Although not an official confirmation, Borgli sharing the first look now suggests that production has wrapped as planned and A24 could release the film sometime in 2024. Until then, Cage has a variety of roles lined up in Butcher's Crossing, The Retirement Plan, The Old Way, Sympathy for the Devil, and Sand and Stones, and thus it's clear that Cage's post-Pig renaissance won't be ending anytime soon.
More: Nicolas Cage's Dracula Inspirations Reveal His Best New Career TrickSource: Kristoffer Borgli/Instagram