The slasher film has become as American as apple pie. In some twisted way, audiences relate to these brutal movies depicting average, everyday citizens turning into heroes as they're thrust into terrifying scenarios with chainsaws buzzing and knives gashing. Millions of horror fans tuning in to watch the latest showdown between Michael Myers and Laurie Strode or Freddy and Nancy or Jason and any unlucky camper makes one thing clear: scream queens and masked killers are not going out of fashion any time soon.
HBO Max has plenty of classic slashers, with fantastic films that every horror fan should see. From forgotten pre-Halloween classics to modern-day masterpieces, these slasher films promise to leave no knife unbloodied.
Looking for more horror recommendations? Check out our list of the best movies on HBO or the best horror movies on Netflix or Hulu.
Editor's note: This article was updated December 2022 to include My Bloody Valentine.
RELATED: The Best Slasher Movies of the 21st Century So Far
Freddy vs. Jason (2003)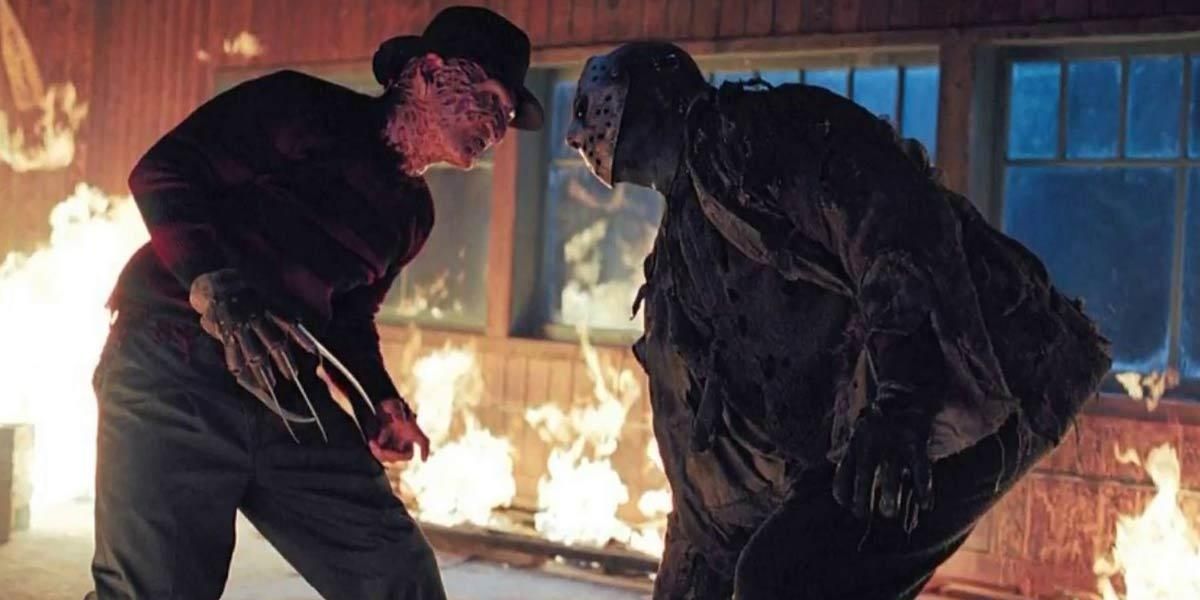 Run Time: 1 hr 37 min | Director: Ronny Yu
Cast: Robert England, Ken Kirzinger, Kelly Rowland, Monica Keena
Freddy Kruger has been banished to Hell and forgotten by the children of Springwood. He locates Jason Voorhees, also in Hell, and manipulates the masked slasher into a scheme to break them both out. The killings begin again, and when Jason realizes he has been used, his anger turns from nubile teens to Freddy himself. The film is great, mostly because what horror fan hasn't wanted to see Freddy battle Jason? It is slightly cheesy, definitely silly, and super-gory. All the things you want out of a Freddy or Jason movie. – Alyse Wax
My Bloody Valentine (1981)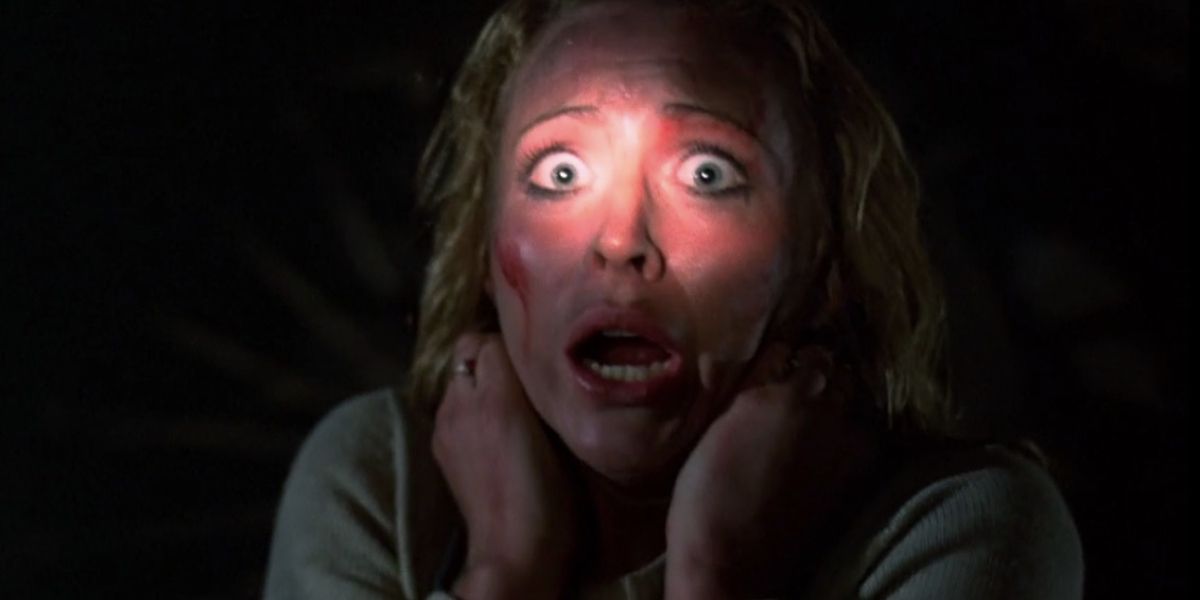 Run Time: 1 hr 41 min | Director: George Mihalka
Cast: Paul Kelman, Lori Hallier, Neil Affleck, Don Francks, Cynthia Dale
Paul Kelman and Lori Hallier star in My Bloody Valentine, a heart-pumping slasher flick from a script by John Beaird and directed by George Mihalka. With a classic premise of a man returning to his hometown on the anniversary of a massacre, My Bloody Valentine is a brutally violent and gruesome mystery. In addition to leaning heavily into the grisly gore, the underlying story of My Bloody Valentine is built on a strong foundational mythology about a mining town accident, which resulted in a psychopath in a minor's mask slaying townsfolk. Crafting the ideal balance of horror to mystery, My Bloody Valentine is a beloved staple in the thriller genre. – Yael Tygiel
Texas Chainsaw 3D (2013)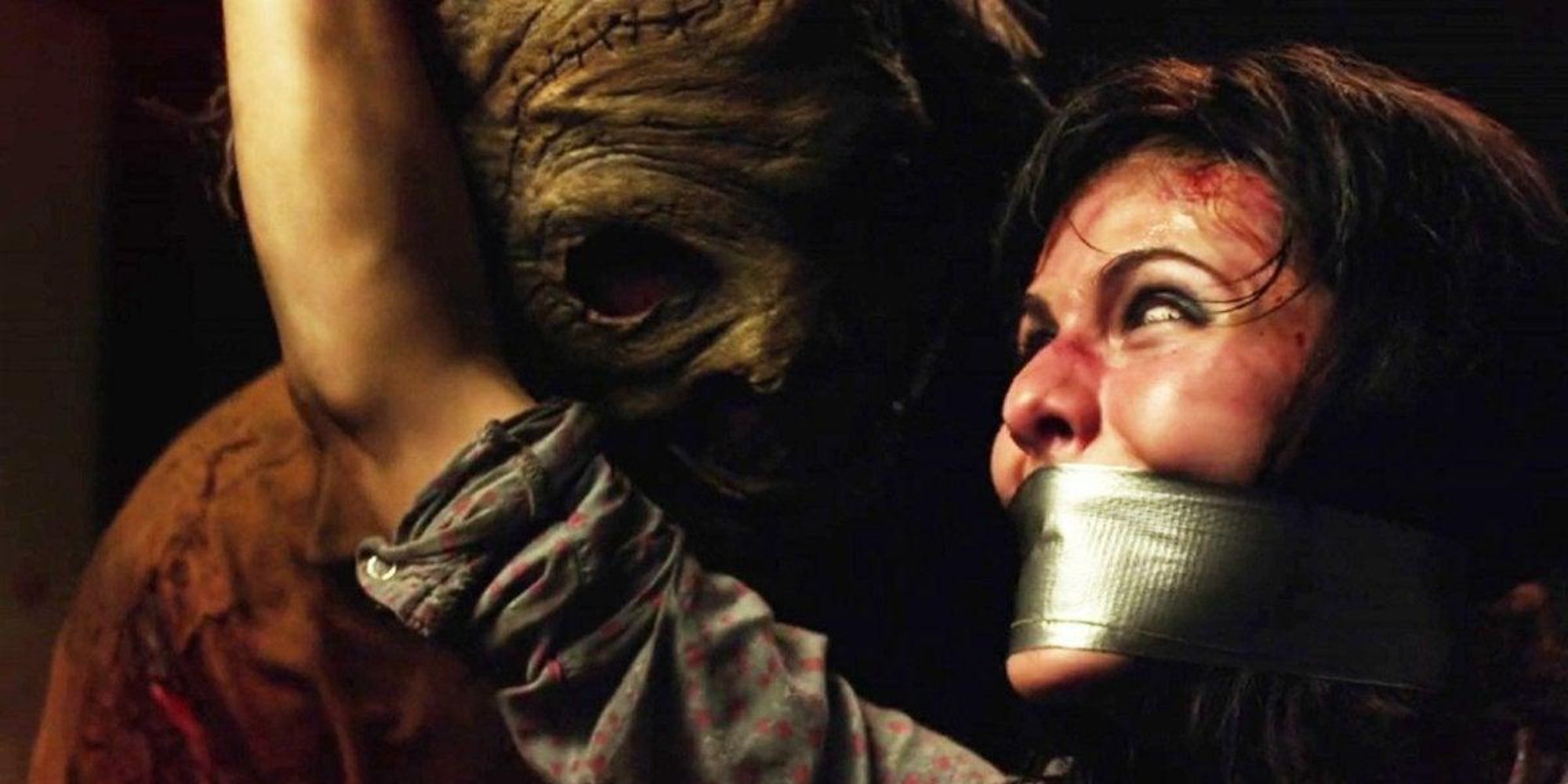 Run Time: 1 hr 32 min | Director: John Luessenhop
Cast: Alexandra Daddario, Tania Raymonde, Scott Eastwood, Trey Songz
The legend continues with Texas Chainsaw 3D as the newest generation of young adults travel to Newt, Texas. Alexandra Daddario (The White Lotus) stars as Heather, the inheritor of a lavish, isolated Texas estate who unfortunately discovers her Victorian mansion comes with a few dark secrets, including a chainsaw-wielding monster in the cellar. Director John Luessenhop rebooted the franchise and, along with writers Adam Marcus, Debra Sullivan, and Kirsten Elms, connected Texas Chainsaw 3D seamlessly to the events of Tobe Hooper's original 1974 film, The Texas Chainsaw Massacre. Texas Chainsaw 3D is a ghastly sequel keeping the legend alive. – Yael Tygiel
A Nightmare on Elm Street (1984)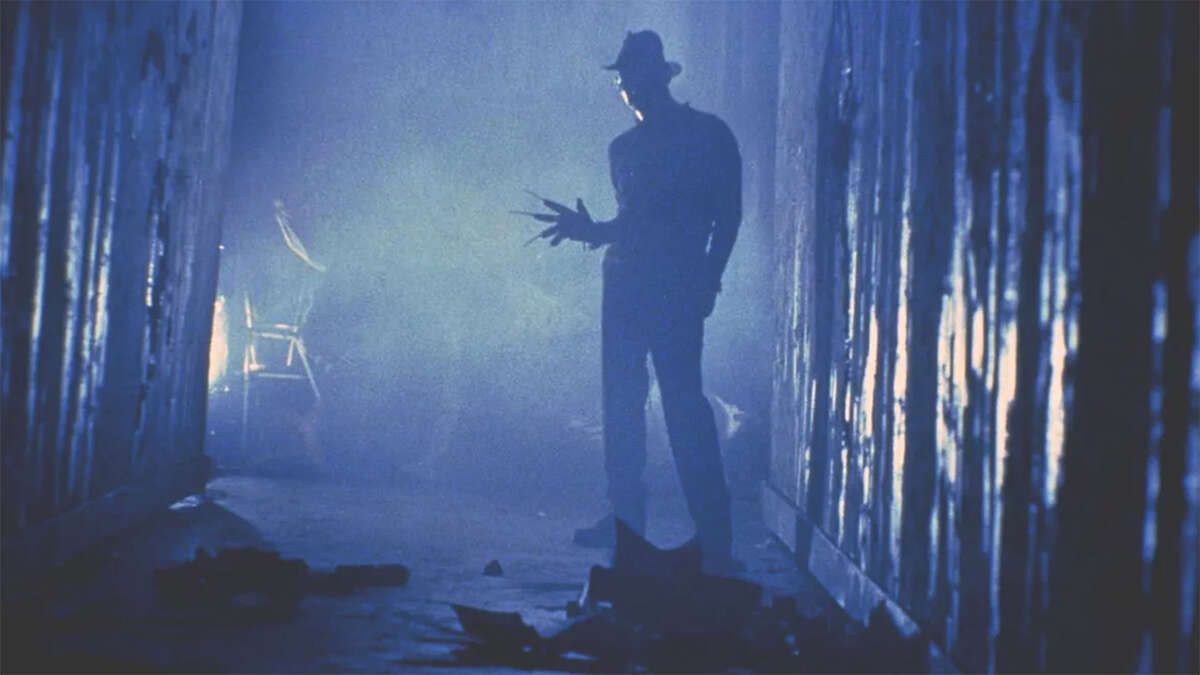 Run Time: 1 hr 31 min | Director: Wes Craven
Cast: Heather Langenkamp, Robert Englund, Johnny Depp
Growing up can be a nightmare. Parents are controlling, school is hard, and sleep is all too fleeting. The 1984 fantasy slasher film Nightmare on Elm Streetis a full-blown waking nightmare as a bunch of teenagers begin sharing the same disturbing dream. The nightmares are of the serial killer Freddy Krueger (Robert Englund), a dead man who uses dreams as an opportunity to hunt teenagers down and kill them. High school students begin getting murdered in their dreams as Freddy gets closer and closer to crossing over into the real world. Final girl and fellow classmate Nancy Thompson (Heather Langenkamp) refuses to go to sleep and makes it her mission to bring Freddy down even if it means she has to burn in hell herself. Written and directed by Wes Craven, Nightmare On Elm Street features Johnny Depp in his feature film debut alongside John Saxon, Amanda Wyss, and Ronee Blakley in a timeless classic about the horrors of being a teenager trapped in a superficial world.
A Nightmare on Elm Street 2: Freddy's Revenge (1985)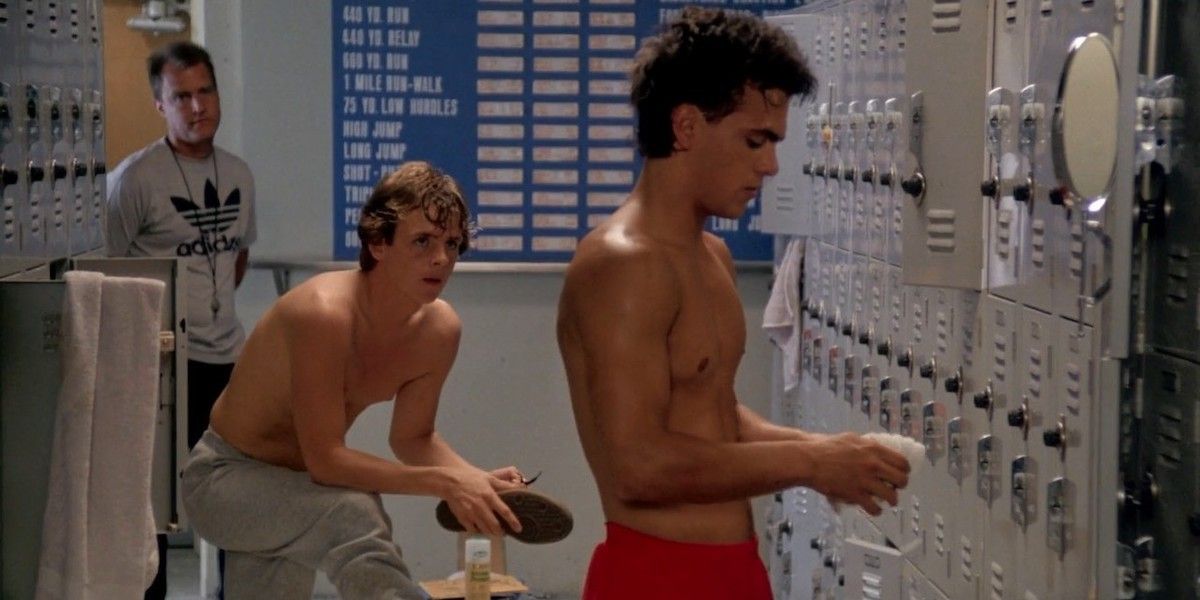 Run Time: 1 hr 27 min | Director: Jack Sholder
Cast: Mark Patton, Kim Myers, Robert Rusler, Clu Gulager, Hope Lange, Robert Englund
A Nightmare on Elm Street 2: Freddy's Revengeis a much different film from the 1984 classic. While the first film deals with genuinely terrifying societal horror, Freddy's Revenge tackles all the wacky hijinks that come with going through puberty. Robert Englund became the campier version of Freddy Krueger that the subsequent sequels would adopt; the various sequences where Freddy transforms his body show a far goofier version of the iconic killer. Freddy's Revenge has rightfully earned a cult appreciation in recent years. The 2019 documentary Scream, Queen! My Nightmare on Elm Street explored the homoerotic subtext of the film and featured fascinating insights from actor Mark Patton. –Liam Gaughan
The Purge (2013)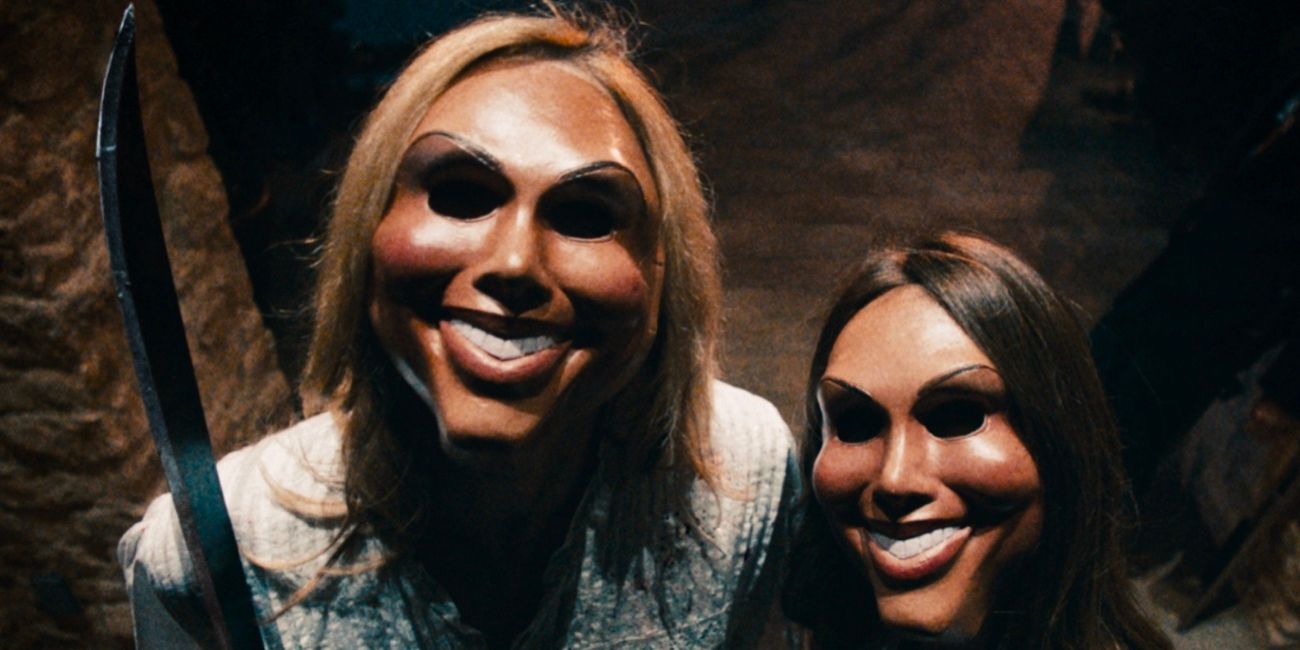 Run Time: 1 hr 25 min | Director: James DeMonaco
Cast: Ethan Hawke, Lena Headey, Adelaide Kane, Max Burkholder
The film that kickstarted the dystopian franchise a decade ago, the original Purge thrives due to its fascinating and terrifyingly relevant premise. The concept is rather simple: all crime is made legal for 12 hours every year. The film follows a wealthy family who, despite their new security system, ends up held hostage. Offering both biting social commentary and a thrilling home invasion thriller, The Purge went on to make nearly $90 million on a budget of only $3 million. – Taylor Gates
The Forever Purge (2021)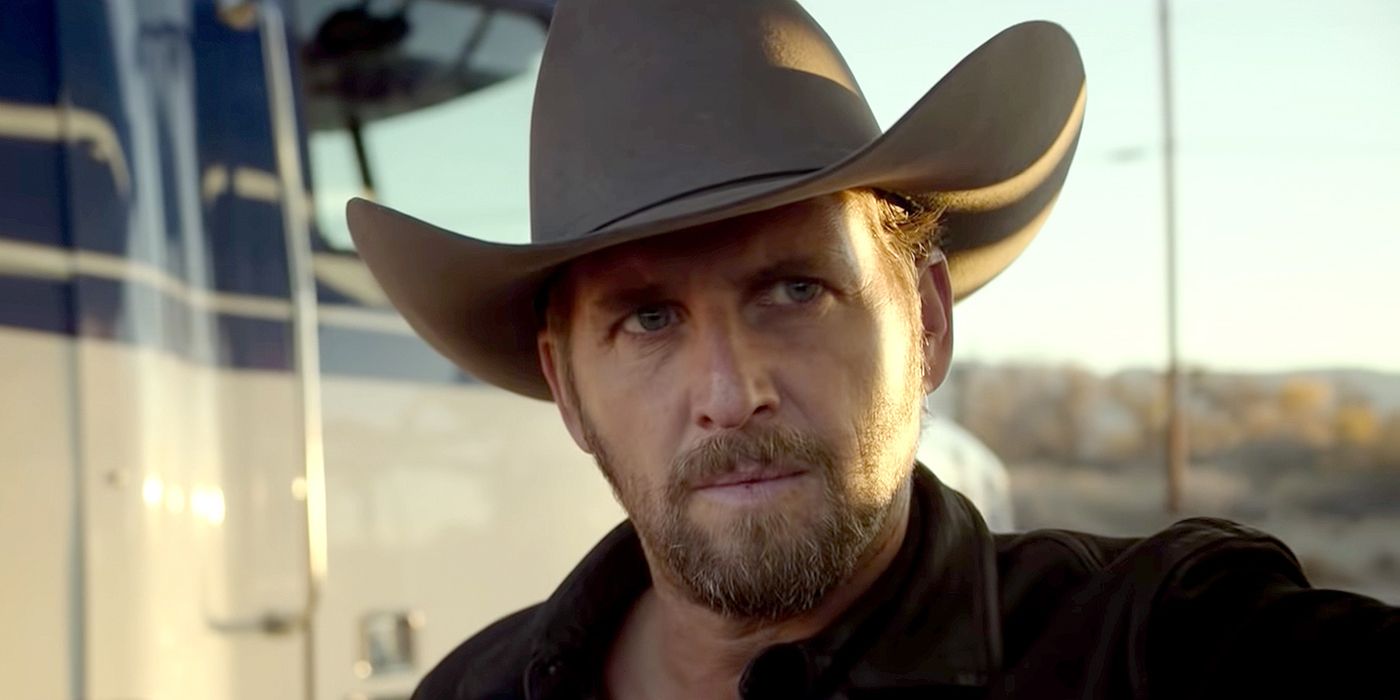 Run Time: 1 hr 43 min | Director: Everardo Valerio Gout
Cast: Ana de la Reguera, Tenoch Huerta, Josh Lucas, Cassidy Freeman, Leven Rambin, Will Patton
The fifth film in the extremely popular Purge franchise, The Forever Purge picks up where The Purge: Election Year leaves off by following a group of people attempting to escape the US after some people continue committing crimes after the Purge is over. The story is especially timely, touching on themes of racism, classism, immigration, and greed. If you're looking for a truly frightening dystopian horror movie with a unique concept and surprising twists that will keep you on your toes, you'll find it in this flick. – Taylor Gates
Final Destination (2000)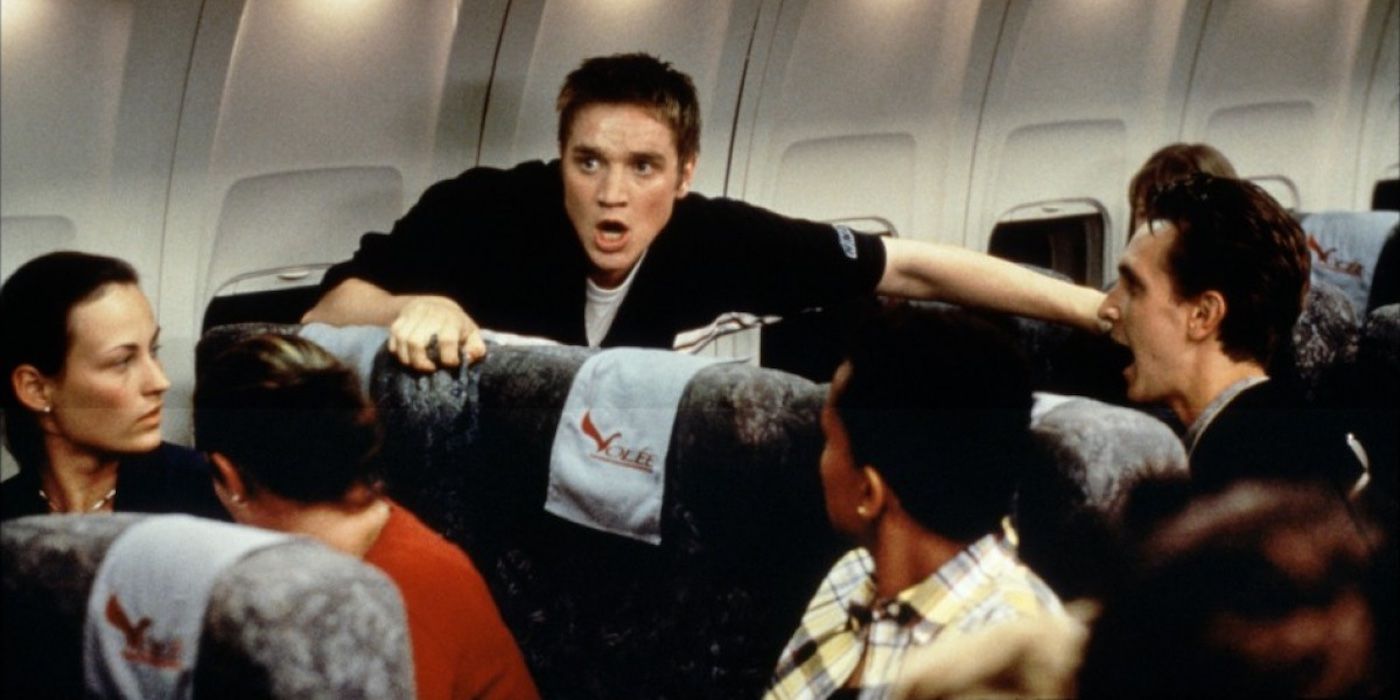 Run Time: 1 hr 38 min | Director: James Wong
Cast: Devon Sawa, Ali Larter, Kerr Smith, Kristen Cloke, Seann William Scott, Tony Todd, Chad Donella
Final Destinationis not your typical slasher flick. Instead of a masked figure stalking a group of people, this movie features a less conspicuous killer. While preparing for a class trip to Paris, Alex (Devon Sawa) has a premonition of the plane exploding on takeoff. He freaks out and gets himself, one of his teachers, and a few of his classmates kicked off the plane. After his premonition comes true and the plane explodes, they try to move on with their lives and take advantage of their second chance. However, they soon discover that Death won't let them off so easily. As the survivors start to die in increasingly bizarre accidents, Alex tries to find a way to fend off this malevolent force and save his friends from its wrath. Even though we never physically see the killer, their presence is everywhere. Death makes everyday objects deadly, which is its own special brand of terrifying. – Brynna Arens
Final Destination 2 (2003)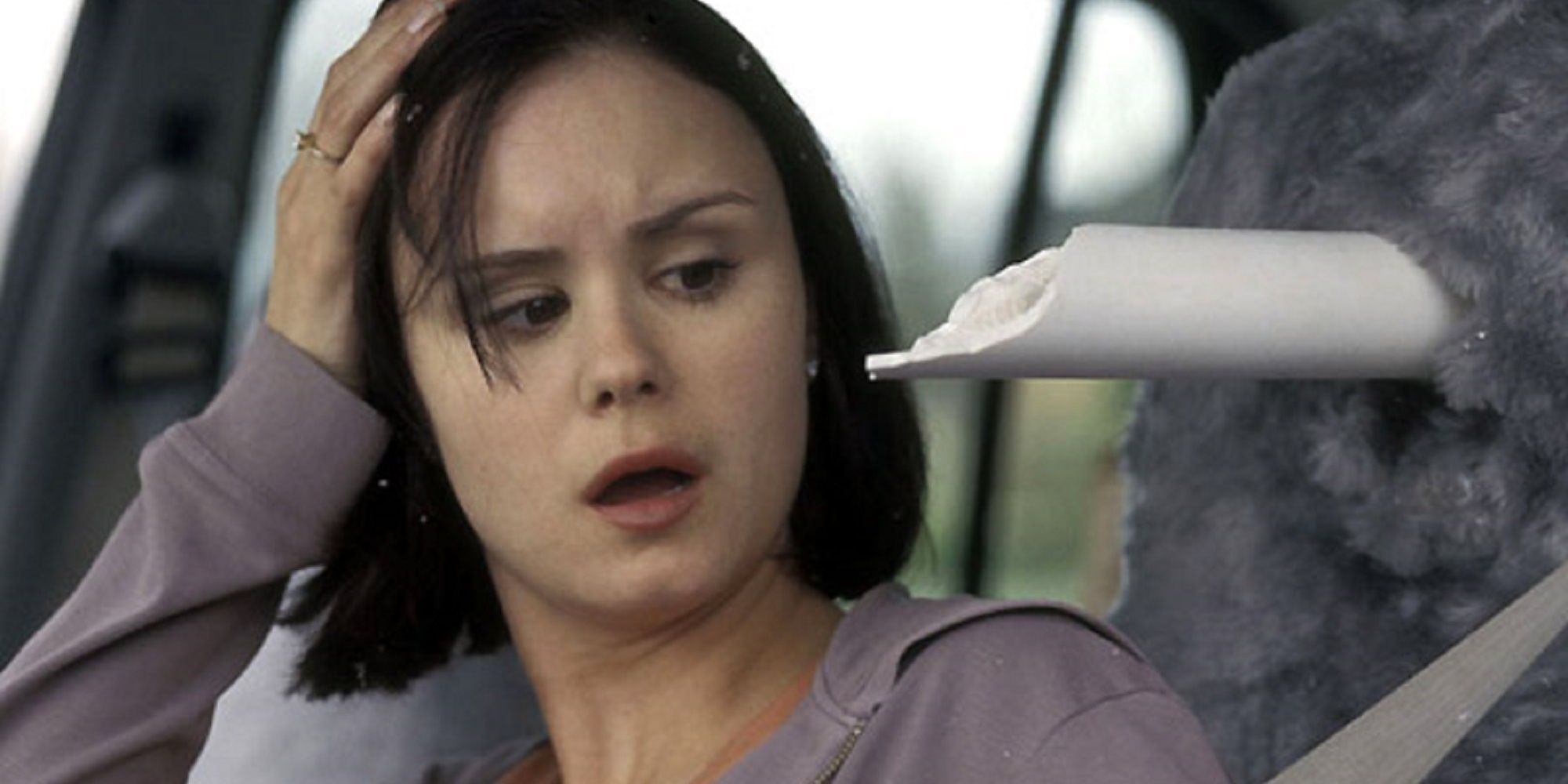 Run Time: 1 hr 30 min | Director: David R. Ellis
Cast: A.J. Cook, Ali Larter, Tony Todd, Michael Landes, Keegan Connor Tracy, James Kirk, David Paetkau, Justina Machado, Terrence 'T.C' Carson, Jonathan Cherry
On the one-year anniversary of the Flight 180 explosion from the first Final Destination, Kimberly (A.J. Cook) has a premonition of a deadly and explosive pileup on the highway. When she wakes up, she freaks out and blocks the on-ramp, effectively saving herself and others from dying. However, as with the first film, Death isn't ready to just let them walk away. The deaths are somehow even more bizarre than the first film and will likely have you avoiding dentists, elevators, and driving behind log trucks for a while after watching it. As the bodies pile up, Kimberly tries her best to defeat Death once again to save herself and the others. But even with the help of Flight 180 survivor Clear Rivers (Ali Larter), she can't save everyone. – Brynna Arens
Halloween Kills (2021)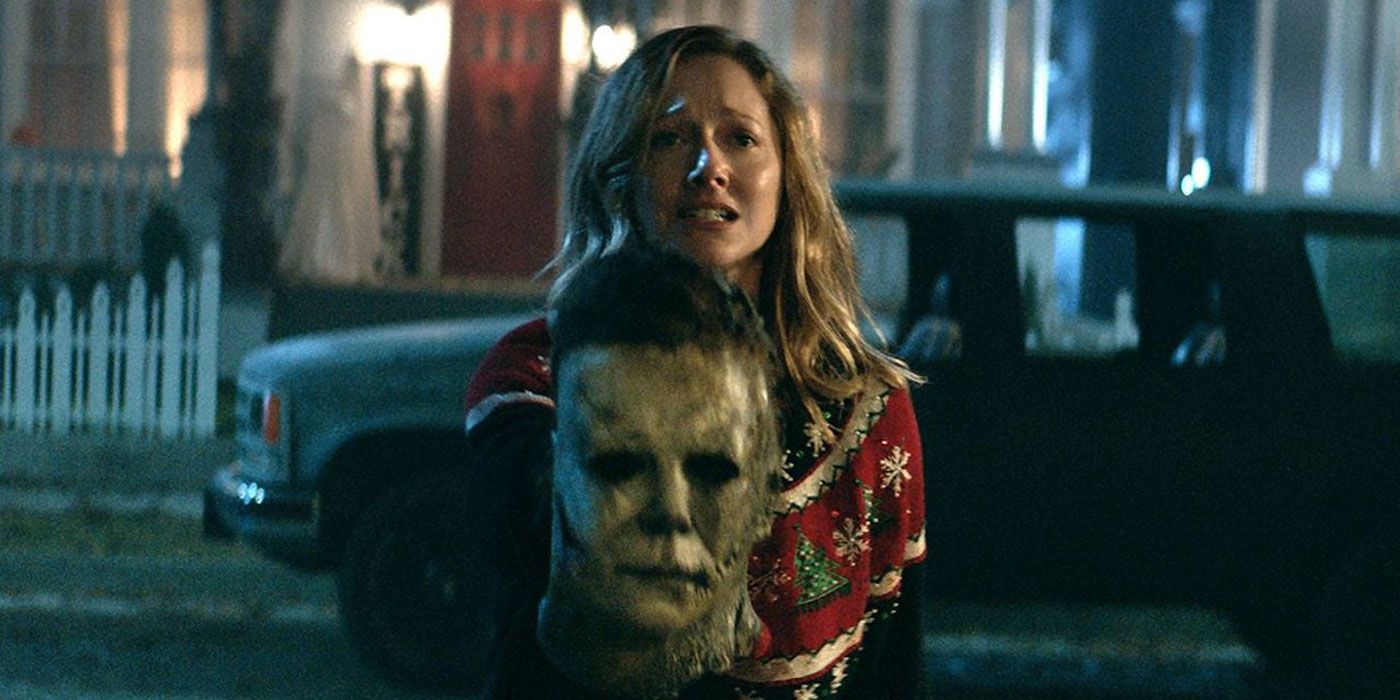 Run Time: 1 hr 45 min | Director: David Gordon Green
Cast: Jamie Lee Curtis, Judy Greer, Andi Matichak, Will Patton, Thomas Mann, Anthony Michael Hall, Kyle Richards
You'd be forgiven if you've found the Halloween timeline a bit confusing. To be clear, Halloween Kills is the sequel to 2018's Halloween, which ignored all of the previous sequels outside of the original Halloween from 1978. Halloween Kills somehow makes it even more complicated by adding in digitally remastered footage of the original film, as well as new scenes. Look, Michael Meyers is killing people again; that's all you really need to know. Halloween Kills is certainly one of the most brutal films in the franchise thus far and introduced an eerily accurate depiction of mob justice. –Liam Gaughan
American Psycho (2000)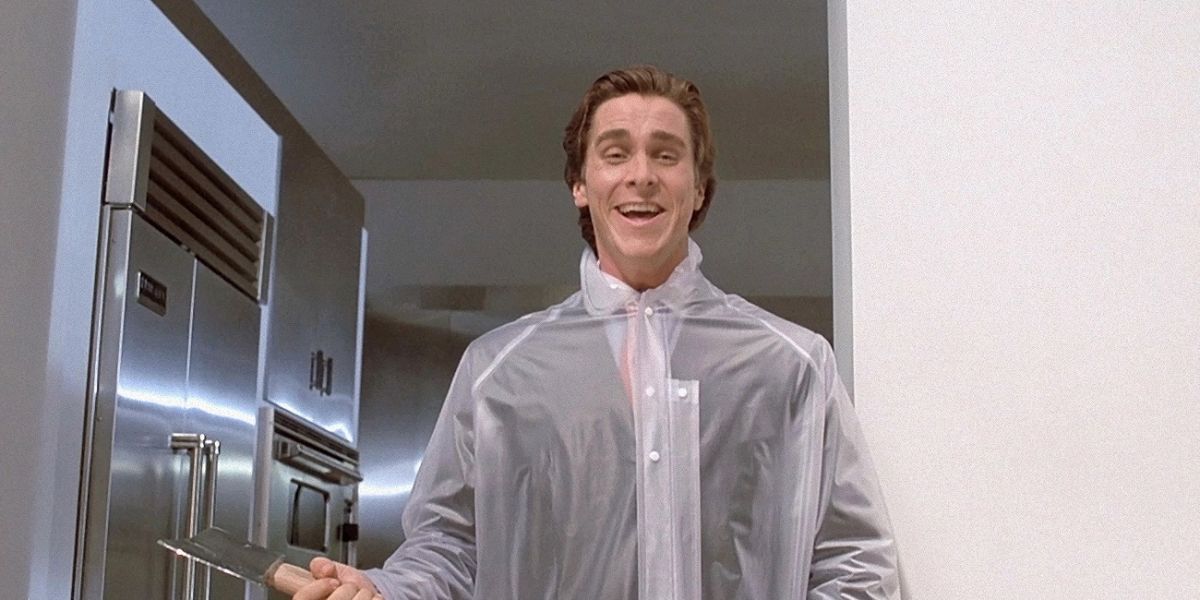 Run Time: 1 hr 42 min | Director: Mary Harron
Cast: Christian Bale, Willem Dafoe, Reese Witherspoon, Jared Leto, Josh Lucas, Justin Theroux, Samantha Matthis
Christian Bale's Patrick Bateman stands alongside Fight Club's Tyler Durden, Taxi Driver's Travis Bickle, and The Searchers' Ethan Edwards as one of the great movie psychopaths of all time. All four of these films and characters were misinterpreted when they were first released; criticism that American Psycho "promotes toxic masculinity" is particularly amusing, considering the film was helmed by female filmmaker Mary Harron.Although Leonardo DiCaprio was considered for the role of Bateman, Bale has never been funnier or scarier. American Psychois worth rewatching just for the way it uses Jared Leto. –Liam Gaughan
Sweeney Todd: The Demon Barber of Fleet Street (2007)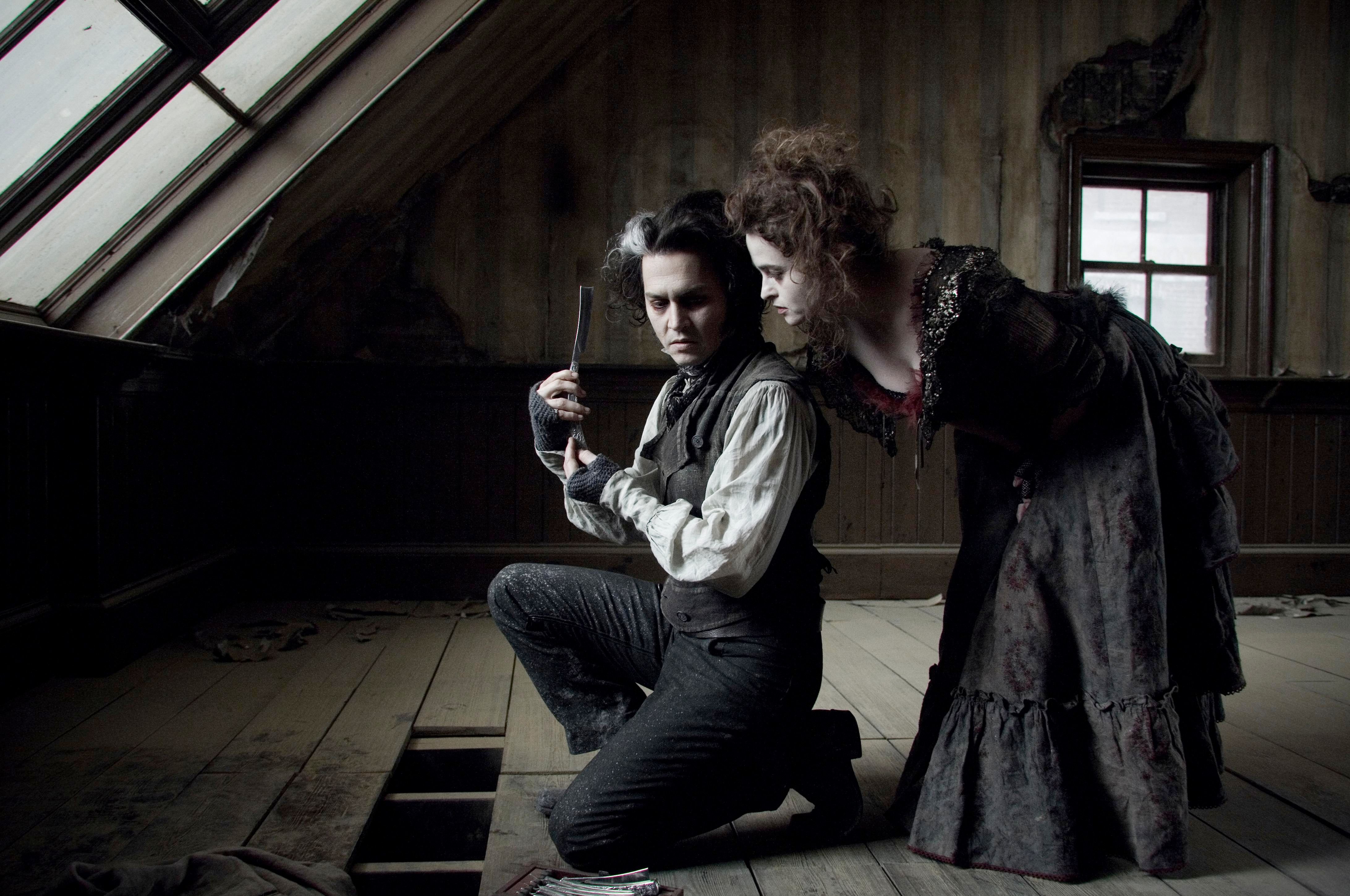 Run Time: 1 hr 56 min | Director: Tim Burton
Cast: Johnny Depp, Alan Rickman, Helena Bonham Carter, Sacha Baron Cohen, Timothy Spall
Has there ever been a more perfect match between a director and source material? Tim Burton has certainly been inconsistent in the last decade, but Sweeney Todd: The Demon Barber of Fleet Street has just the right mix of violence, dark comedy, and weirdness. It's one of Burton's darkest films — and also one of his most violent. Don't be tricked into thinking this is just singing and dancing; there are some gruesome, R-rated kills. It's worth revisiting Sweeney Todd to hear some of the best work of the late great Stephen Sondheim, including "My Friends" and "The Worst Pies in London." –Liam Gaughan
Malignant (2021)
Run Time: 1 hr 52 min | Director: James Wan
Cast: Annabelle Wallis, Maddie Hasson, George Young, Susanna Thompson, Michole Brianna White
While Malignantcombines elements of supernatural-thriller and slasher genres, there is truly nothing out there like this movie. After Madison's (Annabelle Wallis) abusive husband is mysteriously murdered in their home, she discovers that a presence from her childhood is back with a vengeance. Haunted by visions of other murders this entity is committing, Madison goes to the police for help. With the help of her sister Sydney (Maddie Hasson) and Detectives Shaw (George Young) and Moss (Michole Brianna White), Madison starts to uncover secrets from her past that connect her to this ruthless killer. If you haven't had the big plot twist of Malignant spoiled for you yet, I highly suggest going into the movie without reading anything else about it. It's truly one of the most jaw-dropping killer reveals in recent history. – Brynna Arens
Sisters (1973)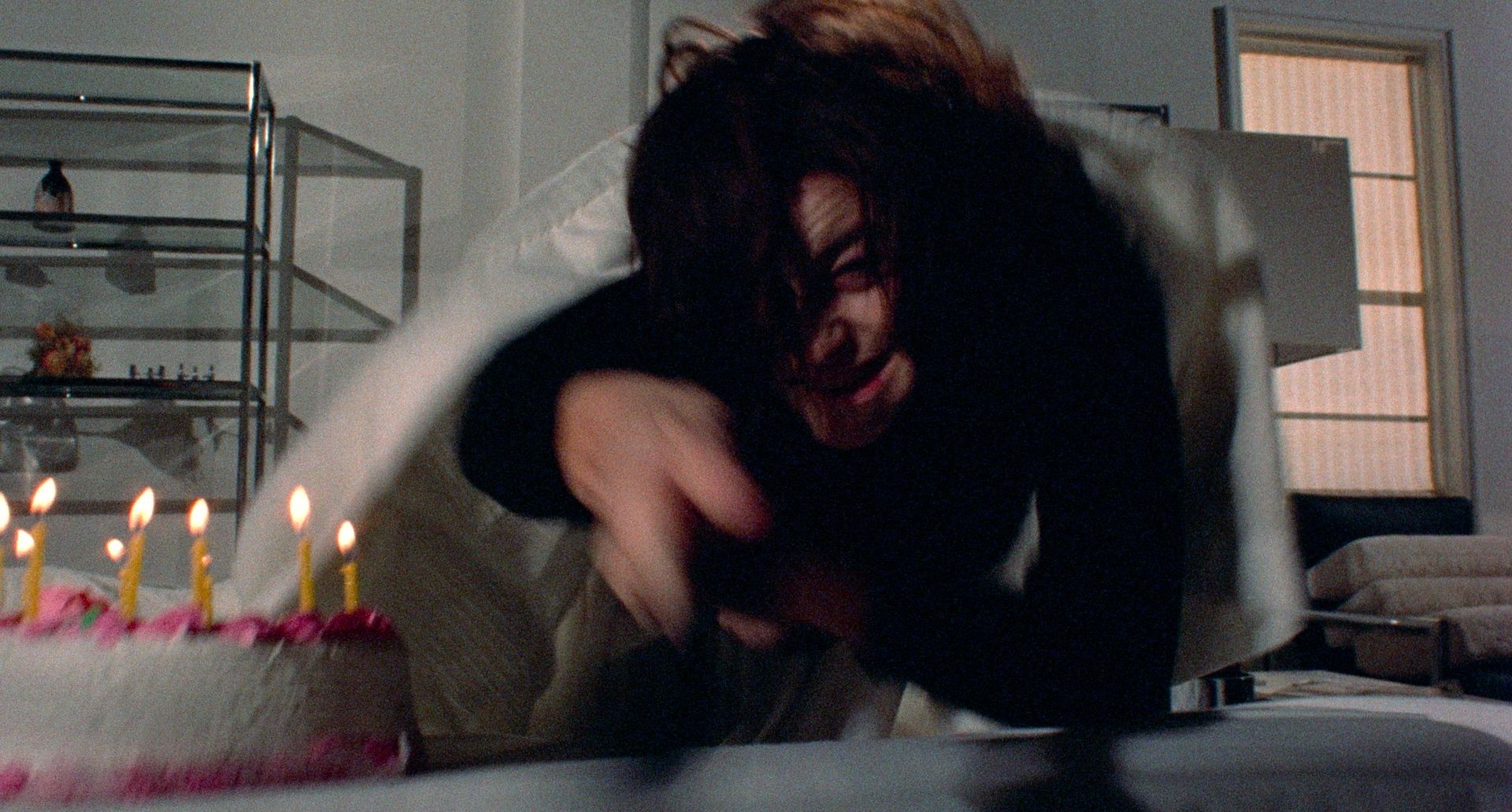 Run Time: 1 hr 32 min | Director: Brian De Palma
Cast: Margot Kidder, Jennifer Salt
Before Brian De Palma was known for directing horror classics like Carrie and Dressed to Kill, he first began terrifying audiences in 1973 with his slasher film, Sisters. Serving as an homage to AlfredHitchcock's Rear Window, political journalist Grace Collier (Jennifer Salt) believes she's witnessed the brutal murder of a next-door neighbor, but nobody believes her. Her investigation leads her down a dangerous rabbit hole as she attempts to uncover the truth, and the results are disturbing. Though it came out almost fifty years ago, Sisters carries a timeless weight as it follows one woman's determination to tell the truth, no matter the cost. Deliriously frightening with a beating pulse of paranoia, Sisters relentlessly creeps throughout its 90-minute runtime and goes for the jugular as the end credits start to roll.