Hulu had some rough patches in its early days, but it's quietly become a serious streaming player. While Netflix is still ahead of the pack, and Amazon loops you in because you're already signed up for their Prime service, you'd be wise to give Hulu a look. The streaming service isn't just amassing quality TV series like The Handmaid's Tale and Castle Rock; it also has a surprisingly robust selection of movies.
So if you feel like nothing on Netflix or Amazon is catching your fancy, or if you just want to get the most out of your subscription, take a look at some of the best movies currently available on Hulu.
For more recommendations, check out our list of the best shows on Hulu, best documentaries on Hulu, and best horror movies on Hulu.
Editor's note: This post was last updated on December 23rd to include Rosaline.
RELATED: The Best Shows on Hulu Right Now
Prey (2022)
Run Time: 1 hr 40 min | Genre: Action Sci-Fi | Director: Dan Trachtenberg
Cast: Amber Midthunder, Mohammad Albaaj, Dakota Beavers, Michelle Trush, Stormee Kipp, Julian Black Antelope, and Dane DiLiegro
With Prey, the latest film in the Predator franchise, director Dan Trachtenberg simplifies the concept of hunter vs. hunted, placing the iconic villain against Naru (an excellent Amber Midthunder), a Comanche woman in 1719. Prey might be the best film in the franchise, as Trachtenberg builds tension beautifully, and allows for moments of quiet and consideration in this extremely violent and exciting action film. By bringing this franchise back to basics, Trachtenberg and his fantastic cast up the excitement and brilliance of this idea, and make this franchise better than it has been in years. — Ross Bonaime
Rosaline (2022)
Run Time: 1 hr 35 min | Director: Karen Maine
Cast: Kaitlyn Dever, Isabela Merced, Sean Teale, Minnie Driver, Bradley Whitford
Inspired by the Romeo and Juliet characters, Rosaline is a witty romantic comedy starring Kaitlyn Dever(Booksmart) opposite Sean Teale (The Gifted) as Romeo and Isabela Merced (Dora and the Lost City of Gold) as Juliette, Rosaline's cousin. Rosaline loosely reexamines the Shakespearian tragedy through an amusing perspective of Romeo's discarded and jilted love, the titular character. An unexpectedly sharp satire based on the clever novel When You Were Mine by Rebecca Serle, Rosaline also features charmingly entertaining supporting characters, with Minnie Driver (Chevalier) as Nurse Janet and Bradley Whitford (Godzilla: King of Monsters) in the role of Adrian Capulet. – Yael Tygiel
Darby and the Dead (2022)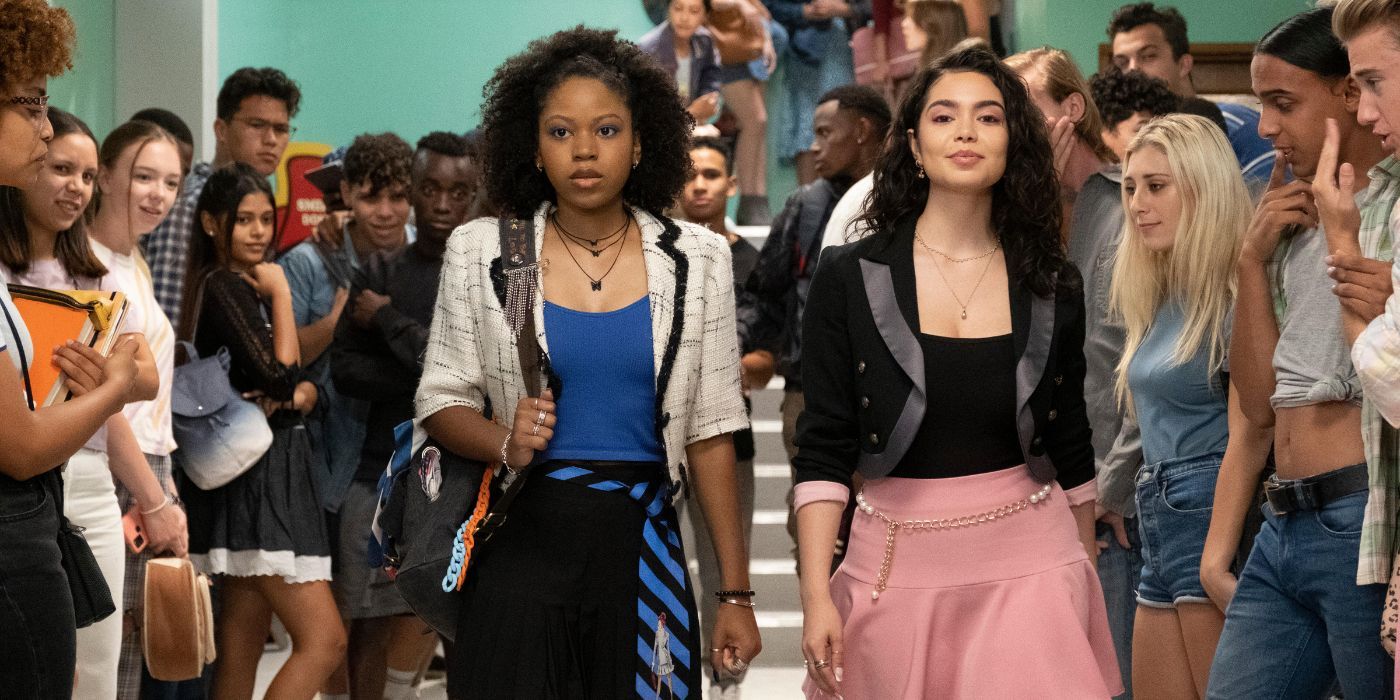 Run Time: 1 hr 40 min | Genre: Supernatural Teen Comedy | Director: Silas Howard
Cast: Riele Downs, Auli'i Cravalho, Chosen Jacobs, Asher Angel
A surprisingly cute film, Darby and the Dead is a comedy about a teenager named Darby (Riele Downs) who can see and communicate with ghosts, launching her after-school side hustle of helping spirits pass on to the next realm. When the most popular girl in school unexpectedly dies, Darby is haunted by her ghost and reluctantly helps her cross over. Co-starring Asher Angel (Shazam) and Auli'i Cravalho (Moana) as Capri, the popular head cheerleader, Darby and the Dead is an entertaining supernatural romp. Bursting with teen comedy tropes, including an unforgettable make-over and fourth wall breaking, Darby and the Dead is a delightfully adorable movie. – Yael Tygiel
The Worst Person in the World (2021)
Run Time: 2 hr 1 min | Genre: Romance Drama | Director: Joachim Trier
Cast: Renate Reinsve, Anders Danielsen Lie, and Herbert Nordrum
Joachim Trier's overwhelming third film in his Oslo Trilogy explores how the loves of our life completely evolve who we become. In the opening prologue of The Worst Person in the World, we see as the film's main character Julie (the brilliant Renate Reinsve) reinvents herself multiple times, unsure that she's making a decision in her youth that will affect the rest of her life. Trier tells Julie's story in chapters, each one a new example of how Julie's choices will define her – for better or for worse. Trier does this with some of the most inventive and captivating filmmaking this year, quirky, without ever being obnoxiously so. But Trier taps into the fear of growing up without entirely being sure who you want to become, or what path you want your life to take. Through The Worst Person in the World, Trier shows that life is all about these reinventions, these choices, these loves, and how beautiful and scary that can make life. — Ross Bonaime
Fresh (2022)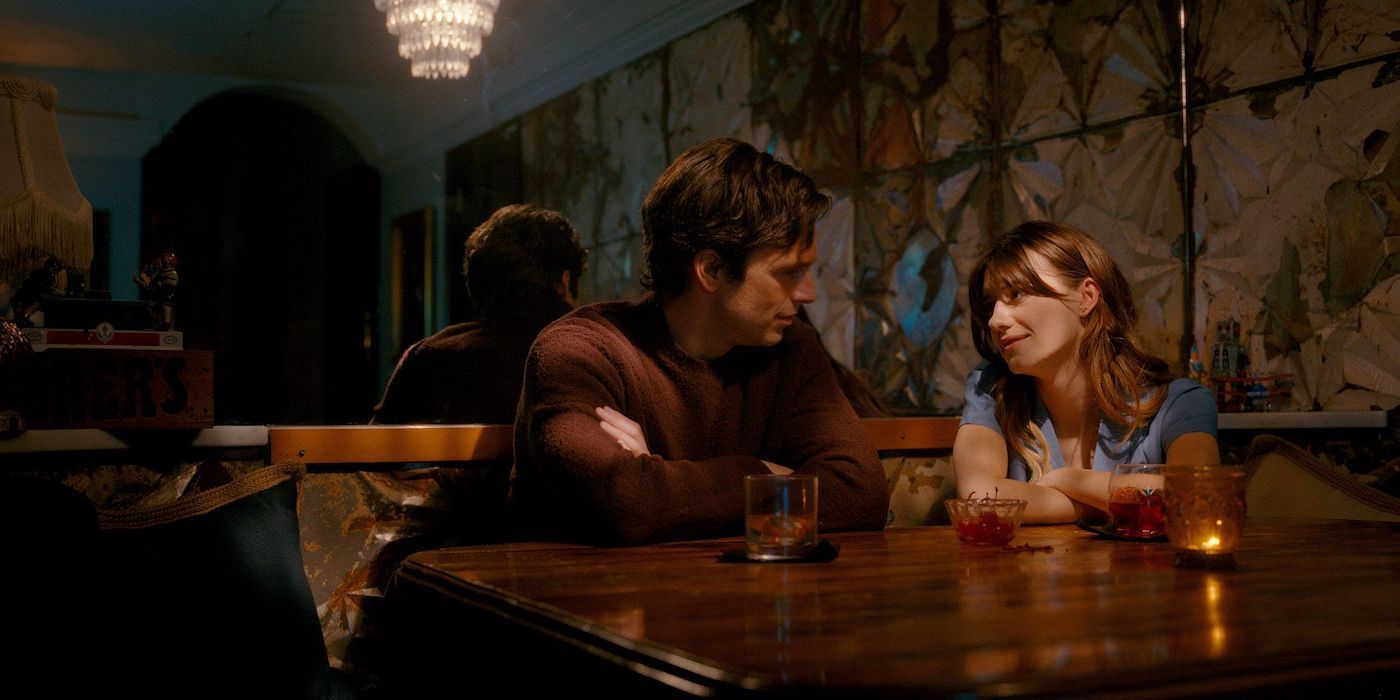 Run Time: 1 hr 57 min | Genre: Horror Thriller | Director: Mimi Cave
Cast: Daisy Edgar-Jones, Sebastian Stan, Jonica T. Gibbs, Charlotte Le Bon
When it comes to movies about dating in our modern age, few go off the rails quite like Fresh. In Mimi Cave's directorial debut, we watch as Nora (Daisy Edgar-Jones) struggles with online dating only to have a pleasant meet-cute at a supermarket with the handsome and charming Steve (Sebastian Stan). But what might be the impetus for a rom-com quickly takes a turn for the worst when Steve's true colors are shown. He is not just a guy who met a girl in the produce aisle but a procurer of the most taboo of meats: human meat. Stan is surprisingly enjoyable as a cannibal who kidnaps women and keep them alive while harvesting everything from their breasts to a limb. For those looking for the most unconventional of date night movies, give Fresh a try, but leave the dinner for after the show. — Therese Lacson
Fruitvale Station (2013)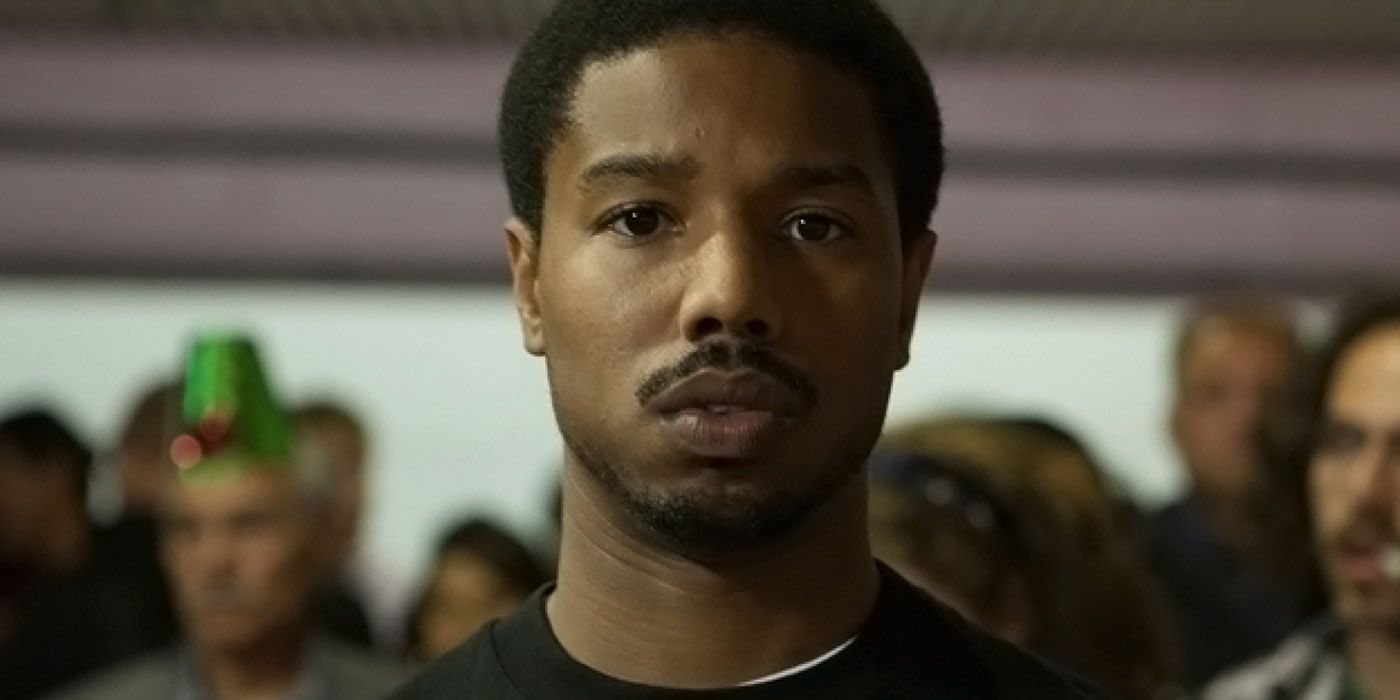 Run Time: 1 hr 25 min | Genre: Drama Romance | Director: Ryan Coogler
Cast: Michael B. Jordan, Octavia Spencer, Melonie Diaz, Kevin Durald, and Chad Michael Murray
Before Ryan Coogler and Michael B. Jordan made Creed or Black Panther, the two made waves with their Sundance smash Fruitvale Station. While the film scored stellar reviews, The Weinstein Company bungled the release and the movie never found the audience it deserved. But now's the perfect time to check it out on Netflix. The film is based on the true story of Oscar Grant, a young man who was shot and killed by a BART police officer in Oakland in 2009. Jordan plays Grant and once again proves he's one of the best actors of his generation, while Coogler handles the story with tact and purpose. It's tremendously emotional. — Adam Chitwood
Nightmare Alley (2021)
Run Time: 2 hr 30 min | Genre: Drama Thriller | Director: Guillermo del Toro
Cast: Bradley Cooper, Cate Blanchett, Toni Collette, Willem Dafoe, Richard Jenkins, Rooney Mara, Ron Perlman, Mary Steenburgen, David Strathairn
When Edmund Goulding's 1947 take on Nightmare Alley was released, the film dulled down some harder edges of William Lindsay Gresham's book that had been released the year before. That's certainly not the case with Guillermo del Toro's adaptation, a dark, bleak, and often disturbing look at life in a traveling carnival. Cooper gives a commanding performance as Stan Carlisle, who moves from the circus to his own clairvoyant act, which leads to greed, deception, and lies that could be his downfall. Del Toro packs Nightmare Alley with an impeccable cast and a moody sheen full of foreboding. Del Toro is all about showing the monsters within everyday people, and with Nightmare Alley, these monsters are maybe more haunting than they've ever been before. — Ross Bonaime
Spencer (2021)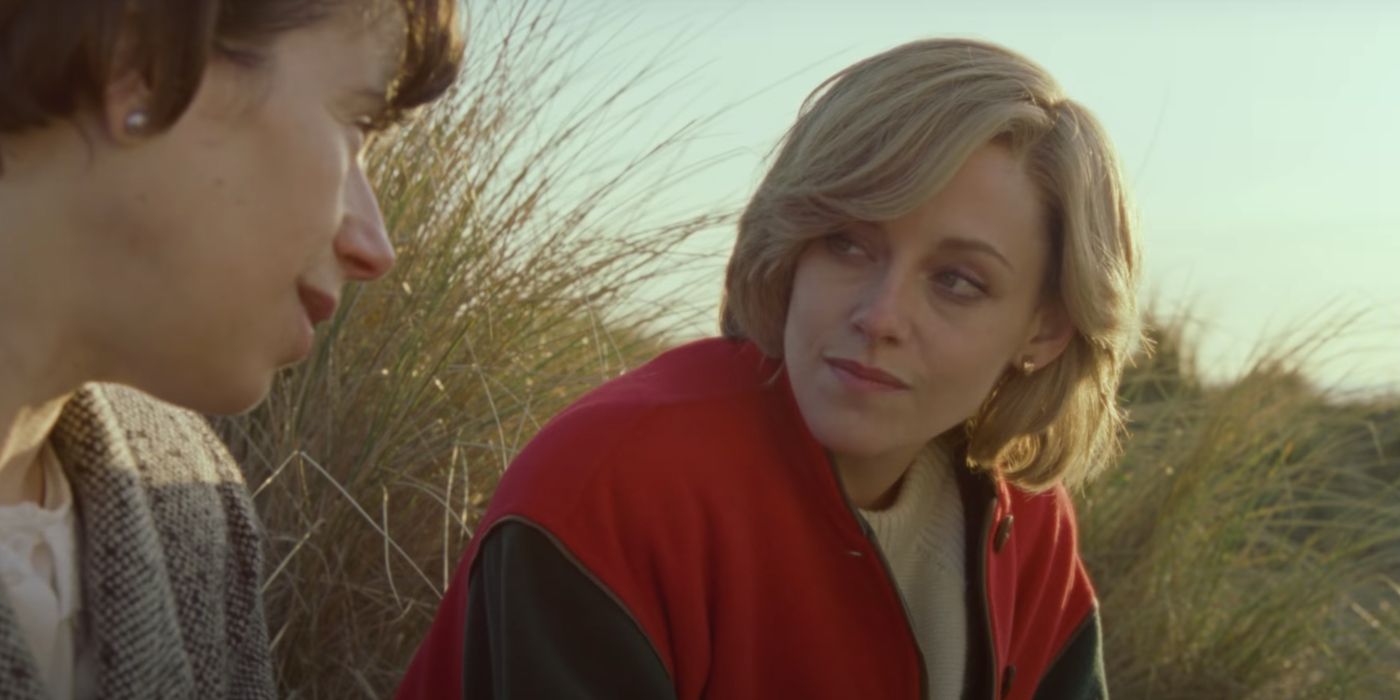 Run Time: 1 hr 51 min | Genre: History Drama | Director: Pablo Larrain
Cast: Kristen Stewart, Sally Hawkins, Timothy Spall, Jack Farthing, Sean Harris, Stella Gonet
Kristen Stewart leads on a standout performance as Princess Diana. In a sea of Princess Di adaptations, Spencer stands apart as both a gothic horror and also through Stewart's emotional performance as a woman trapped in a loveless marriage and with cold in-laws. Drawing parallels between herself and the beheaded English queen Anne Boleyn, Diana becomes increasingly isolated at the foggy cold castle of Balmoral and the inhabitants become increasingly antagonistic. While Spencer plays it fast and loose with historical accuracy it wins with atmosphere and tension. Stewart doesn't perfectly nail her Lady Di impression, but she gets damn close and her scenes with both Sally Hawkins and Sean Harris are enough to give this feature a shot. – Therese Lacson
Pig (2021)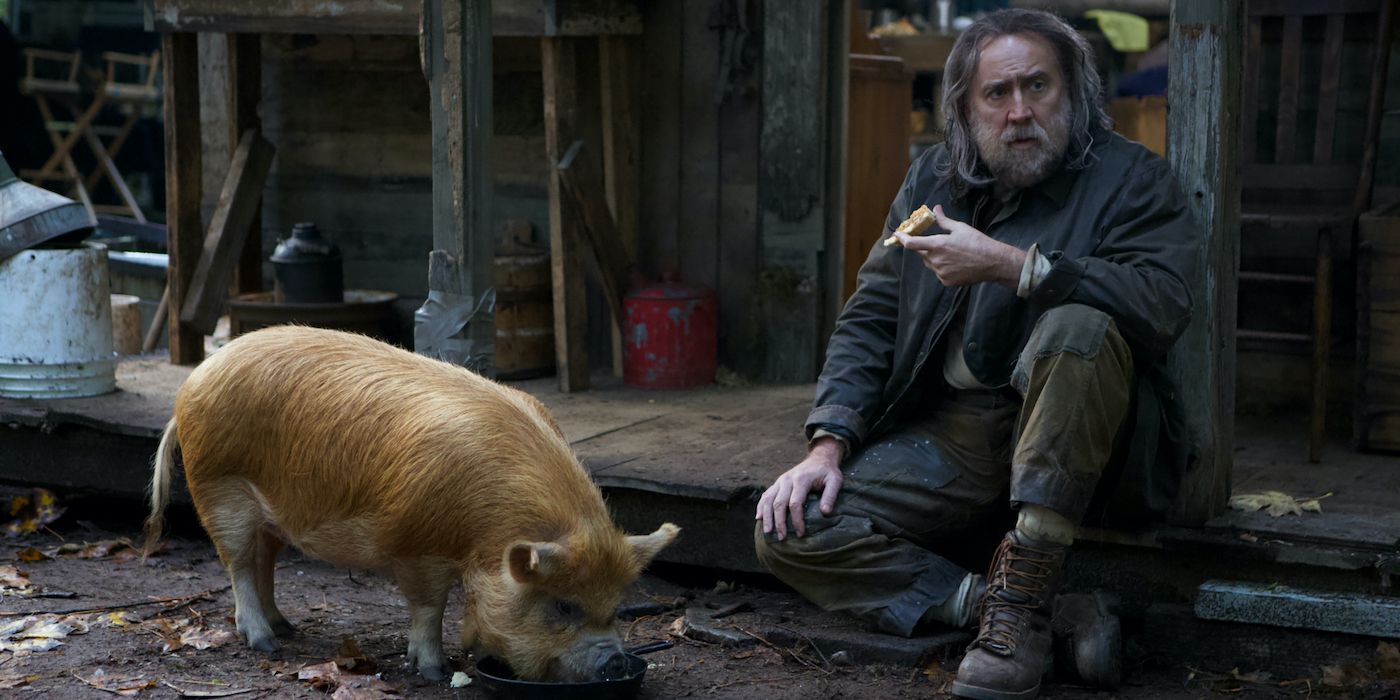 Run Time: 1 hr 32 min | Genre: Drama | Director: Michael Sarnoski
Cast: Nicolas Cage, Alex Wolff, Adam Arkin, David Knell
One of the best works of 2021 that also proves Nicolas Cage is one of our greatest living actors, Pig is also a sublime reminder that some of the most remarkable films can come when you are least expecting them. It tells the story of Cage's Rob, a former chef who has become a recluse with his truffle pig in the woods of Oregon following a profound loss. His only contact to the broader world he once knew is Alex Wolff's Amir who he sells truffles to, that is until his pig is stolen from him, and he will have to return to the life he used to live in Portland in order to find them. With Amir as his guide, the film becomes a journey through loss and forgiveness as Rob must make peace with the past he left behind. It is still stunning that it is Michael Sarnoski's debut feature as it is a gorgeously shot meditation on grief that defies expectations to become one of the most moving pieces of art of recent memory. – Chase Hutchinson
The Girl With the Dragon Tattoo (2011)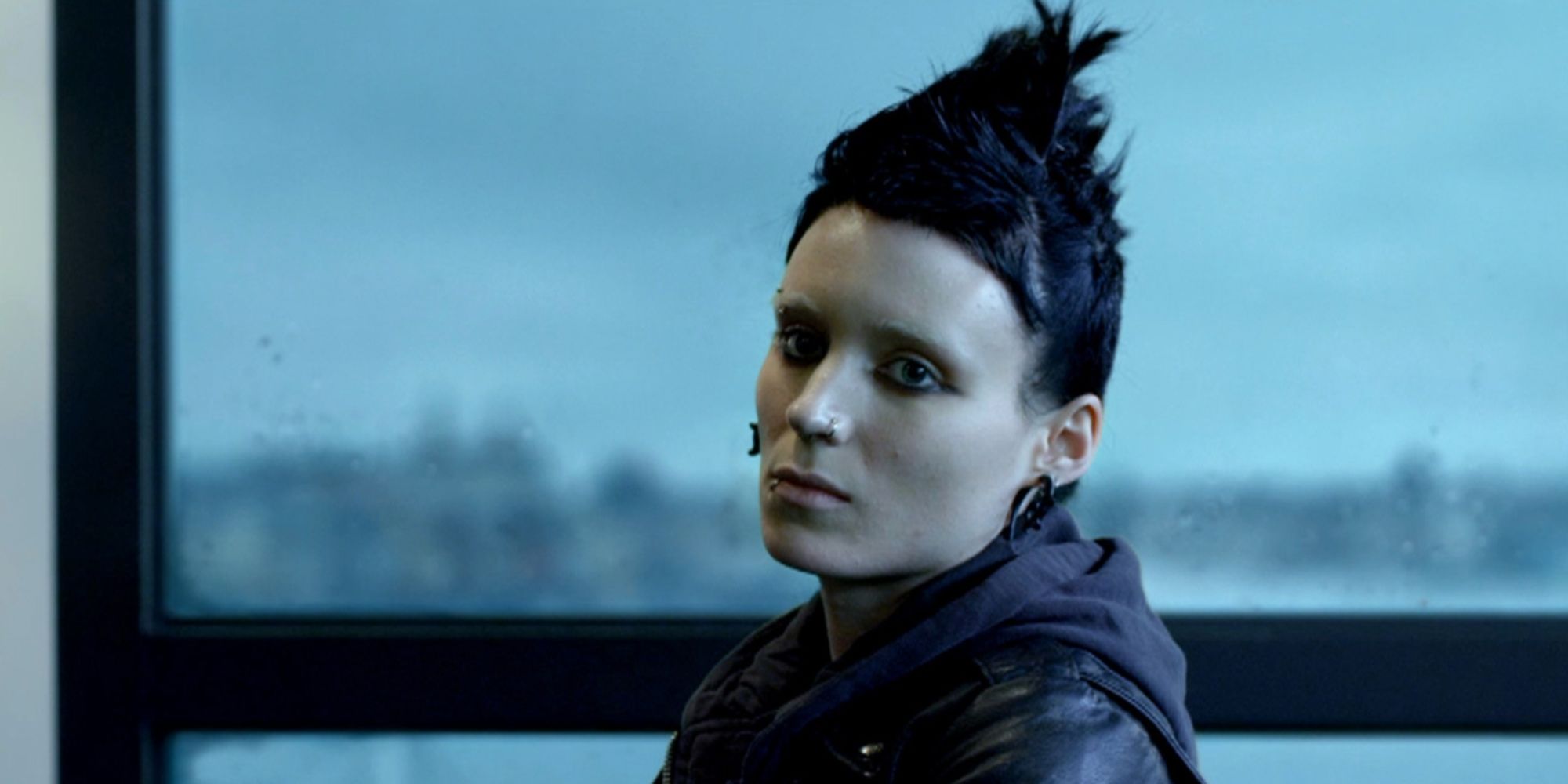 Run Time: 2 hr 38 min | Genre: Mystery Thriller | Director: David Fincher
Cast: Rooney Mara, Daniel Craig, Christopher Plummer, Stellan Skarsgard, and Robin Wright
If you like crime thrillers and for some reason haven't seen David Fincher's adaptation of The Girl with the Dragon Tattoo, there's no time like the present. Based on the bestselling book of the same name, the film is part murder mystery part origin story, as Rooney Mara's idiosyncratic hacker Lisbeth Salander is tasked with helping disgraced journalist Mikael Blomkvist (Daniel Craig) try to solve a young girl's disappearance from 40 years ago, which puts them on the path of a suspected serial killer. It's chilling and engrossing, with top-notch craft courtesy of Fincher and Co. – Adam Chitwood
Flee (2021)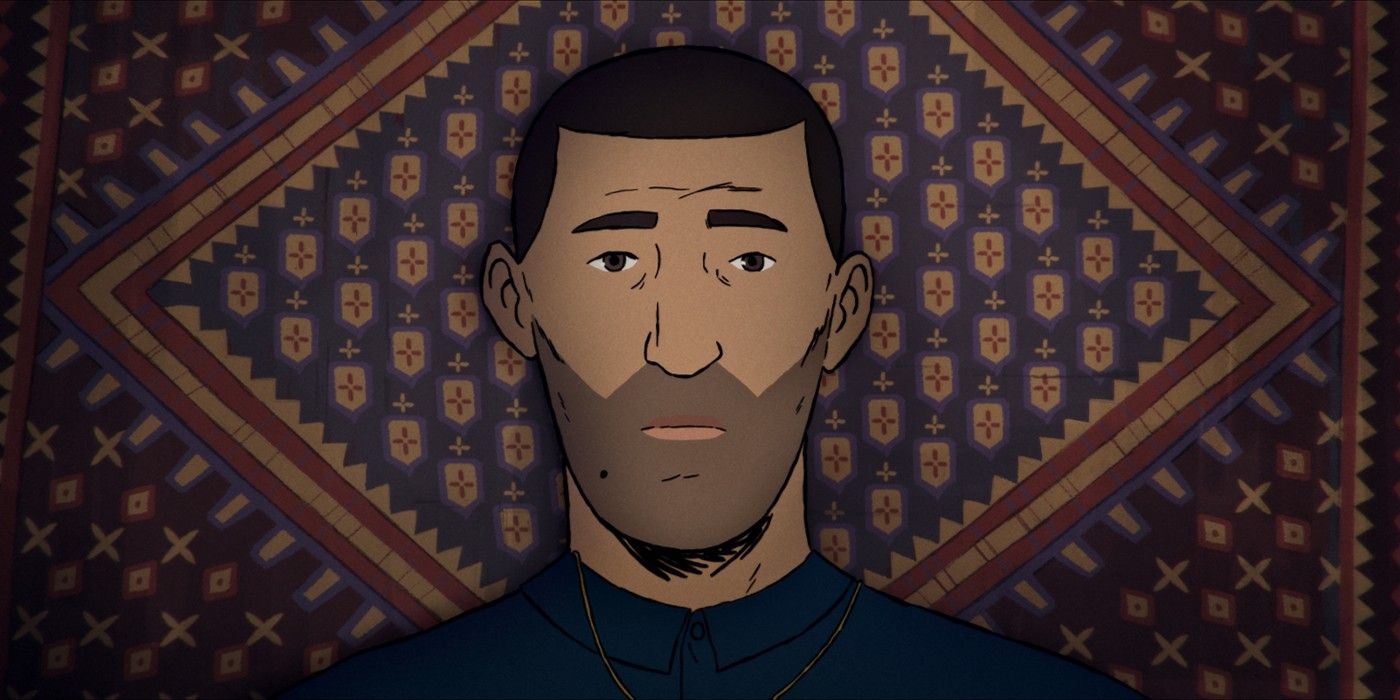 Run Time: 1 hr 29 min | Genre: Animated Documentary | Director: Jonas Poher Rasmussen
Writer: Jonas Poher Rasmussen, Amin
Few films capture the devastation that is wrought on refugees as viscerally as they do in Flee. An animated work of non-fiction, documentarian Jonas Poher Rasmussen helps his childhood friend, Amin, tell the true story of his escape from Kabul, following him through his harrowing journey to Russia, a nightmarish attempt to get into Western Europe in a shipping container, before finally ending in Copenhagen. Flee is immensely personal and that is where it excels. The animation draws you into the past of Amin's childhood, expertly evoking the immense highs and lows of his story. In many ways, it is not just a story about Amin's struggles but also his triumphs. This Sundance award winner stayed with me long after I screened it at the festival and will irrevocably change your outlook and understanding of the struggle of refugees. – Therese Lacson
Tootsie (1982)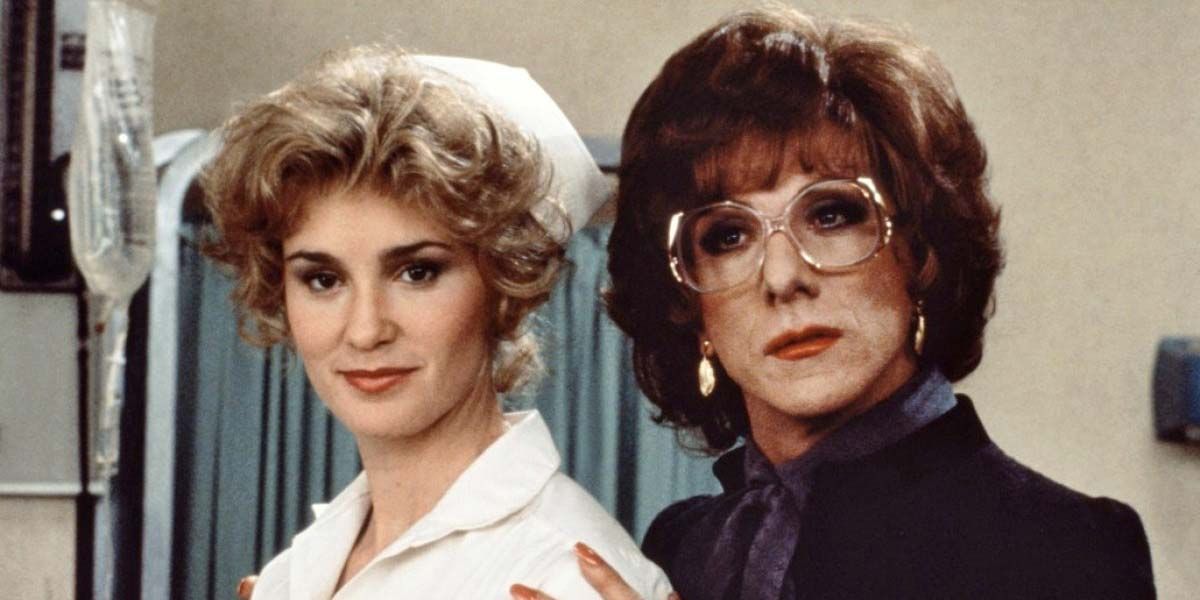 Run Time
: 1 hr 56 min |
Genre
: Satire Romance Comedy Drama |
Director:
Sydney Pollack
Cast
: Dustin Hoffman, Jessica Lange, Teri Garr, Dabney Coleman, Charles Durning Sydney Pollack
Tootsie is unafraid to be charming as hell, honest as hell, and in what I view to be its secret success, unsparingly prickly as hell. Let's face it: A 1982 comedy directed by a straight white guy (Sydney Pollack) about a straight white actor (Dustin Hoffman) who turns to drag because he just can't get work could've been a cringe-worthy disaster rife with casual homophobia, misogyny, and short-sighted hijinks. Instead, Pollack allows us to see how much of a pretentious jerk Hoffman's character is pre-disguise, how kind but complicated the Oscar-winning Jessica Lange is throughout, and how systemic sexism is in every facet of American society, the entertainment industry and otherwise. Elements of the film have aged poorly (revelations of Hoffman's off-screen behaviors certainly included), but Tootsie by-and-large remains a delightful dessert of a motion picture, one made with uncommonly artisanal ingredients, one that will make you smile and cry at the same time. — Gregory Lawrence
I, Tonya (2017)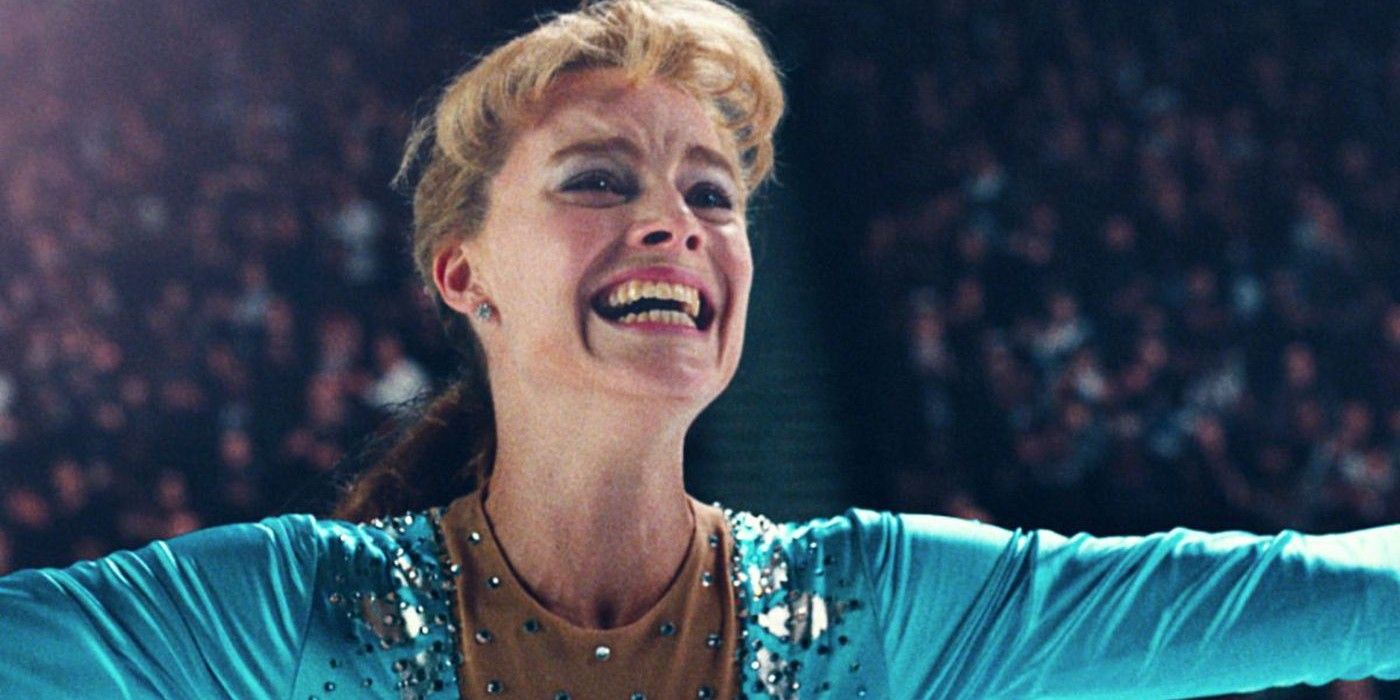 Run Time: 2 hr | Genre: Drama Sport | Director: Craig Gillespie
Cast: Margot Robbie, Sebastian Stan, Julianne Nicholson, Bobby Cannavale, Allison Janney
Craig Gillespieshows empathy to a villainized figure of the 90s. Anyone interested in the 1994 Lillehammer Winter Olympics was aware of the controversy and drama surrounding the figure skater Tonya Harding and Nancy Kerrigan. However, while most in the world turned Harding into the villain of Kerrigan's story, Gillespie tells us to re-examine our biases and shines a spotlight on a girl who has never had it as easy as her peers. Margot Robbie delivers an electric performance as the tough-as-nails Tonya, while the supporting cast like Sebastian Stan and Allison Janney offer depth to their antagonistic characters that reveal so much more about Tonya's difficult home life. – Therese Lacson
Another Round (2020)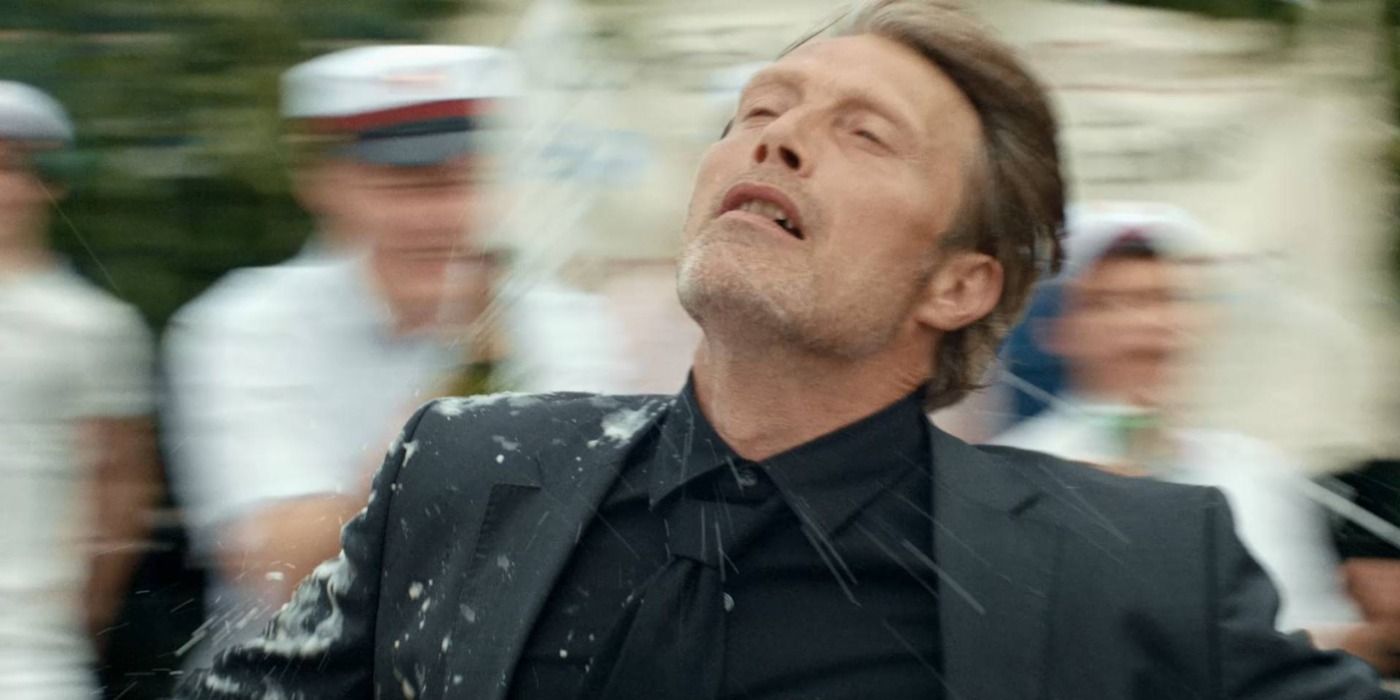 Run Time: 1 hr 57 min | Genre: Comedy Drama | Director: Thomas Vinterberg
Cast: Mads Mikkelsen, Thomas Bo Larsen, Lars Ranthe, Magnus Millang
The winner of the 2021 Academy Award for Best International Feature Film, Another Round is a movie that starts as a hilarious idea between four friends and quickly becomes a melancholy reflection on life. It begins with a mesmerizing Mads Mikkelsen as Martin who has an otherwise normal life as a teacher. However, Martin is unhappy and looking for something more. That is when he joins his other friends and fellow teachers in drinking all the time to maintain a constant buzz as a test to see how it will impact their lives. It is a sweet portrait of friendship that also becomes a somber experience as their lives begin to unravel as they push themselves too far. It is another outstanding film that unites Mikkelsen and writer-director Thomas Vinterberg, who previously collaborated on the haunting film The Hunt. However, this one also sees Mikkelsen do an impressive and cathartic dance sequence which makes it a must-see on its own. – Chase Hutchinson
Brothers (2009)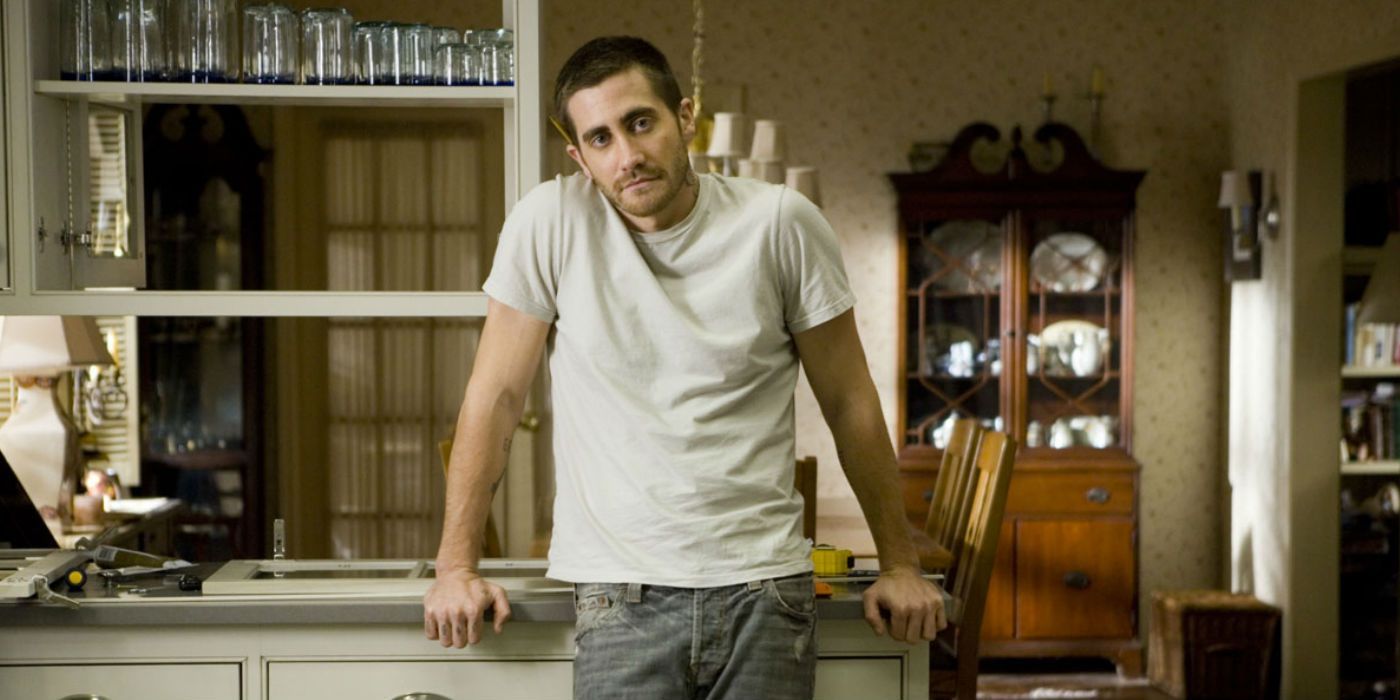 Run Time: 1 hr 45 min | Genre: War Drama | Director: Jim Sheridan
Cast: Tobey Maguire, Jake Gyllenhaal, Natalie Portman, Sam Shepard, Carey Mulligan
Brothers is hardly the first film about post-traumatic stress disorder, but it's one of the best. Instead of focusing on the political ramifications of the war in Afghanistan, Brothers keeps its focus squarely on the characters.Tobey Maguireis cast against type as Captain Sam Cahil, a staunch patriot who is dispatched overseas. When Sam is declared MIA, his brother Tommy (Jake Gyllenhaal) steps in to provide for his widow Grace (Natalie Portman) and their children. Tommy and Grace begin to fall for each other. Their relationship sparks an intense confrontation when Sam is discovered to be alive and returns home to his family. — Liam Gaughan
The Bob's Burgers Movie (2022)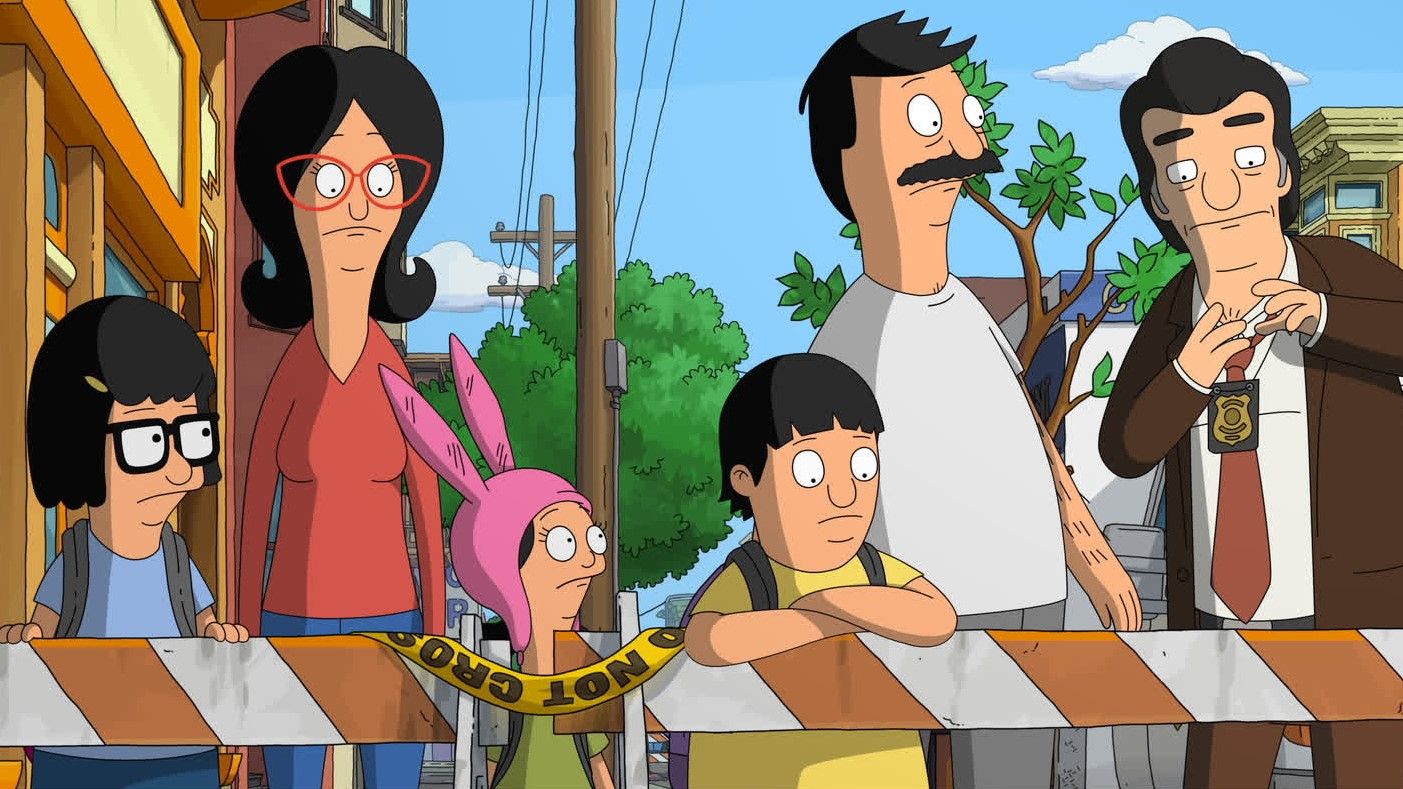 Run Time: 1 hr 42 min | Genre: Comedy Musical | Directors: Loren Bouchard and Bernard Derriman
Cast: H. Jon Benjamin, Dan Mintz, Eugene Mirman, Larry Murphy, John Roberts, Kristen Schaal, Zach Galifianakis, and Kevin Kline
Sure, The Bob's Burgers Movie often feels like just a bunch of Bob's Burgers episodes cut together into one larger story for the big screen, but honestly, who doesn't want that much Belcher family goodness? The Bob's Burgers Movie has everything a fan could want from the Belcher family's leap to the movies: musical numbers, a mystery for Gene, Louise, and Tina to solve, and the insane antics of Bob and Linda as they try to save their restaurant yet again. The Bob's Burgers Movie is also surprisingly touching, thanks to—yes—an origin story for Tina's rabbit ears. Did the Belcher family need to go to the movies? Maybe not. But no one is going to complain about a feature film length adventure with these wonderful and hilarious characters. — Ross Bonaime
Good Luck to You, Leo Grande (2022)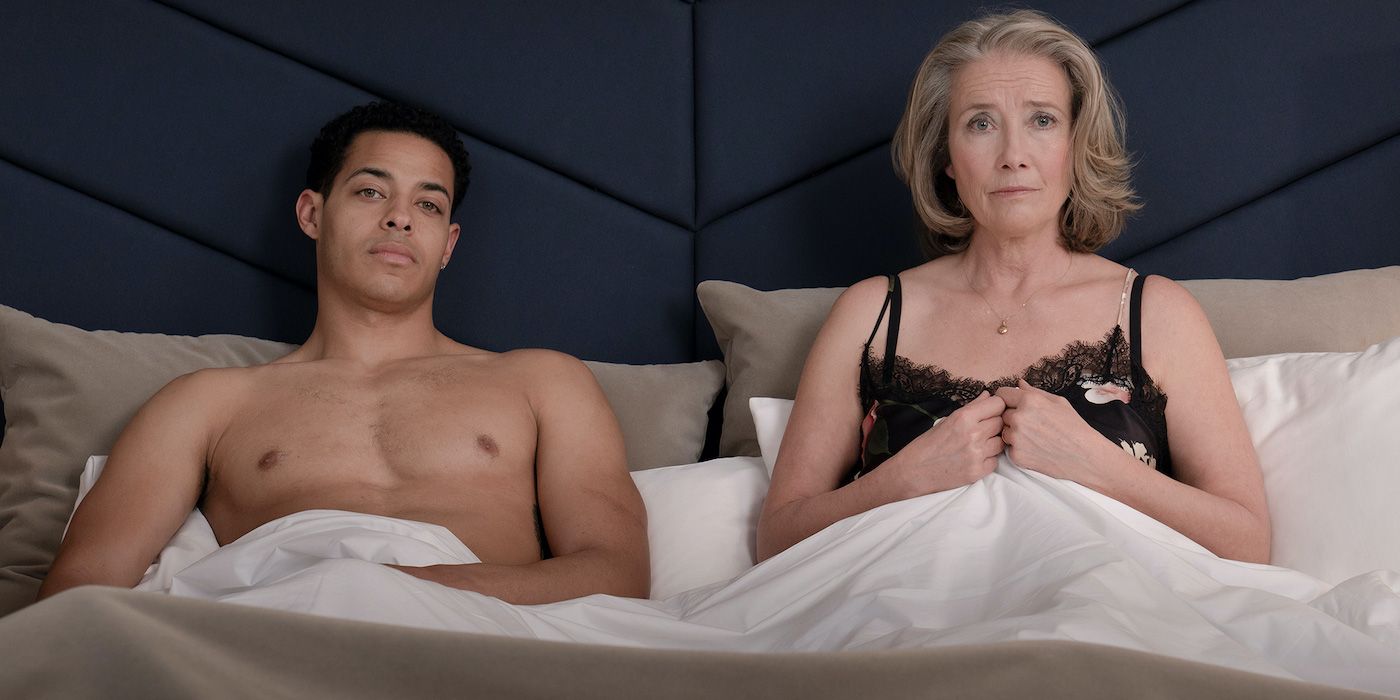 Run Time: 1 hr 37 min | Genre: Drama Comedy | Director: Sophie Hyde
Cast: Emma Thompson, Daryl McCormack
Emma Thompson stars as Nancy Stokes, a widow with grown-up children, who has never had an orgasm. She has seemingly resigned to the fact that she'll never have one, but she still wants a night of excitement. And so, she solicits the services of sex worker, Leo Grande (Daryl McCormack). The two meet in a hotel room and so, several nights of excessive talking out of nerves (for Nancy, not Leo), trying new things, and opening up to a complete stranger ensue. Good Luck to you, Leo Grande is a modern, sex-positive story that doesn't just revolve around sex. Thompson and McCormack have fantastic chemistry, leading the entire film with ease. It's as hilarious as it is heartwarming, telling us that it's never too late to try things in life you always thought you never could and to embrace ourselves exactly how we are, without shame. — Emma Kiely
Cast Away (2000)
Run Time: 2 hr 23 min | Genre: Adventure Drama | Director: Robert Zemeckis
Cast: Tom Hanks, Helen Hunt, and Nick Searcy
Certainly one of the most ambitious dramas ever made, Cast Away was actually shot over the course of two years, with a yearlong break in between. The film follows an analyst played by Tom Hanks who gets trapped alone on an island for an extended period of time. The first portion of the film was shot first, then director Robert Zemeckis took a break so Hanks could lose weight and change his physique for a time jump for the second portion of the film (Zemeckis used this time to make What Lies Beneath). It's an effective movie, and further proof that Tom Hanks is one of the greatest actors of all time. – Adam Chitwood
O Brother, Where Art Thou? (2000)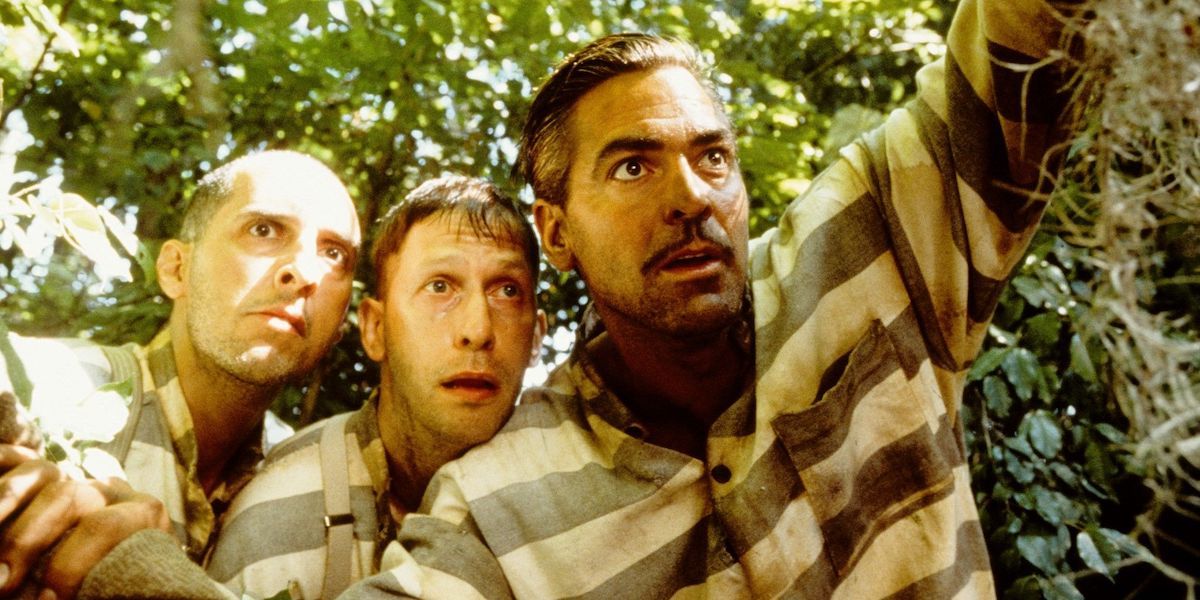 Run Time: 1 hr 46 min | Genre: Comedy Musical | Directors: Joel and Ethan Coen
Cast: George Clooney, John Turturro, and Tim Blake Nelson
O Brother, Where Art Thou? is a lot of things. It's the eighth film by theCoen Brothersand was conceived as an adaptation of Homer's Odyssey (even though neither of them had read the original classic). It's a crime-comedy and a musical with just the right amount of drama and a healthy dose of magical realism. It's a brilliant work of satire and presents a story along the lines of an old American tall tale. For that matter, you could even look at it as a disaster movie. In short, it's a Coen Brothers film. Charged with prophecy, three escaped convicts set out on an epic journey across rural Mississippi during the Great Depression in search of buried treasure. Along the way, they encounter a high-spirited bank robber, a Faustian musician, strange and possibly magical women, and racist politicians. And somewhere during all that, they also make a recording of a beloved folk song. — Remus Noronha
The Sixth Sense (1999)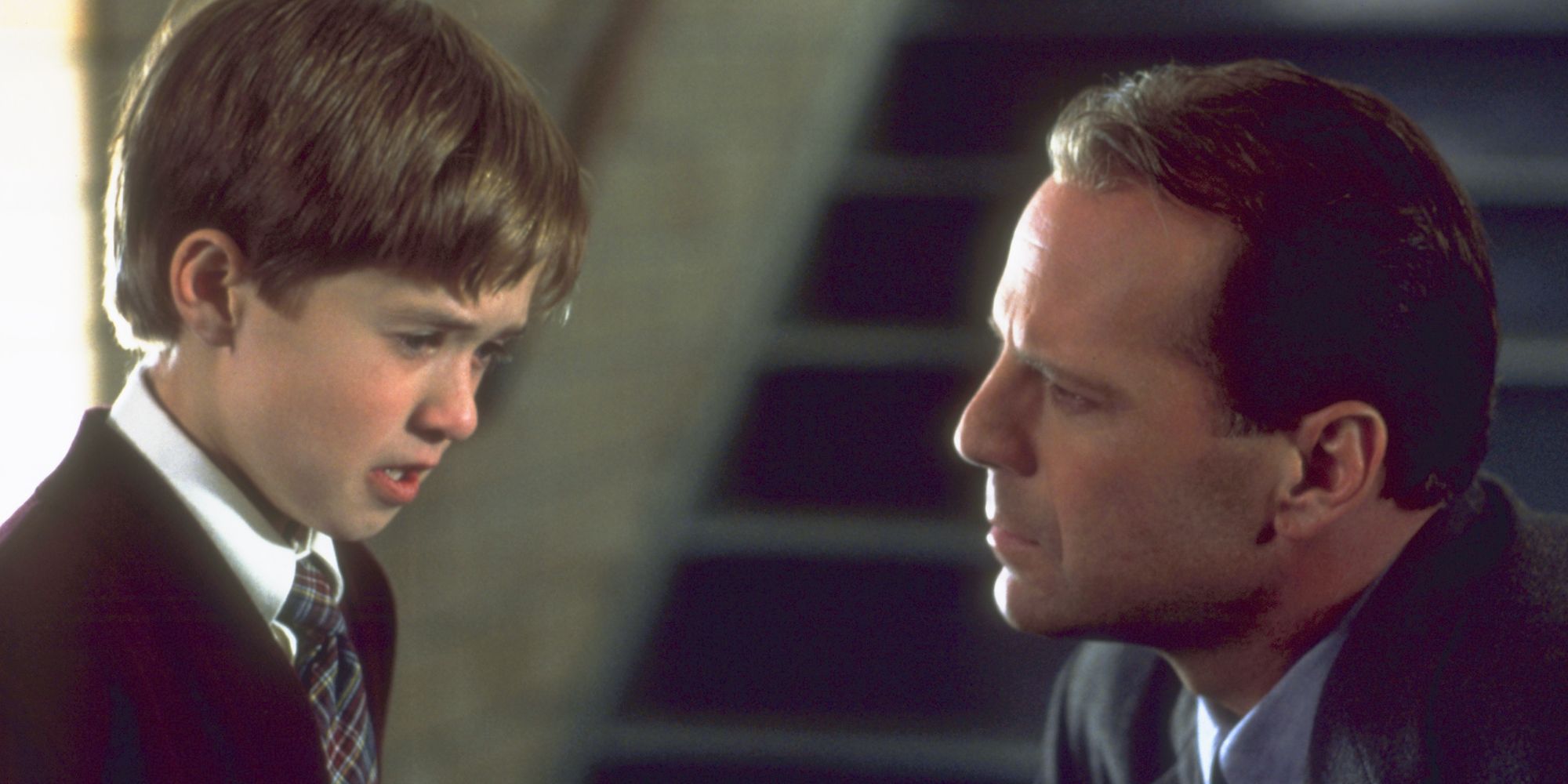 Run Time: 1 hr 47 min | Genre: Thriller Horror | Director: M. Night Shyamalan
Cast: Bruce Willis, Haley Joel Osment, Toni Collette
M. Night Shyamalan's masterpiece The Sixth Sense introduced the world toHaley Joel Osment(Future Man) with quotable dialogue and iconic lines that forever live as watershed moments in pop culture history. This haunting thriller, starring Osment andBruce Willis(Die Hard), tells the story of an anxious and awkward little boy who believes he is able to see, and communicate with, the undead. Willis plays the skeptical and apprehensive psychologist intent on helping the child. Both written and directed by Shyamalan, The Sixth Sense exemplified compelling narrative and uncanny imagery, crafting a chill-inducing story with unforgettable twists. – Yael Tygiel