Every kid, at some point, has wanted to be all alone at home, eat junk, watch TV, and be without adult supervision, at least for one day. Didn't you? Kevin McCallister had that dream come true, not once, but twice! Home Alone is not just a holiday movie, it's a Christmas tradition for many, a coming-of-age experience, and a nostalgic treat that keeps getting better with time and age; we could go on and on about what this comedy classic signifies. But more on that some other time.
The family holiday story follows a young boy, Kevin McCallister, who is accidentally left behind in Chicago by his family on their Christmas vacation to Paris. All alone at home, he ends up defending his home and himself from two notorious burglars. Home Alone was Macaulay Culkin's breakout project as a child actor and Kevin remains a benchmark for young protagonists in fiction. The holiday comedy was written and produced by John Hughes, and though directed by Chris Columbus, has Hughes's signature comedy style peppered all over the story and narrative; particularly the character arcs that we see in his other child-centric stories like Dennis the Menace and Miracle on 34th Street. The movie also stars, Catherine O'Hara, Joe Pesci, Daniel Stern, John Heard, Devin Ratray, Kieran Culkin, Gerry Bamman, and Angela Goethals, among many others.
Since its premiere, Home Alone has become an iconic movie franchise that's infinitely rewatchable, particularly the very first film, which inspired a slew of reboots, reprisals, sequels, popular memes, merchandise, and even an Airbnb destination. Every fan of Home Alone has their own reason behind their love for the movie, but what ties them all together is the childish antics and the age-agnostic silliness, and a certain maturity within the innocence of its protagonist. But it's also not all fun and games. Home Alone is an all-time Christmas favorite because of the certain melancholic warmth it provides to the audience, through the subtle emotional moments.
Even if you have watched this movie a hundred times, there's always something new to discover and explore every time you see it and appreciate this classic all over again. And that's why Home Alone is and always will be a Christmas must-watch. So, this holiday season, cozy up, gather the gang, and dive into Home Alone, all over again. Find out how and where you can watch the classic comedy with this handy guide.
Related:13 Best 'Home Alone' Traps Ranked, You Filthy Animal
When Was Home Alone Released?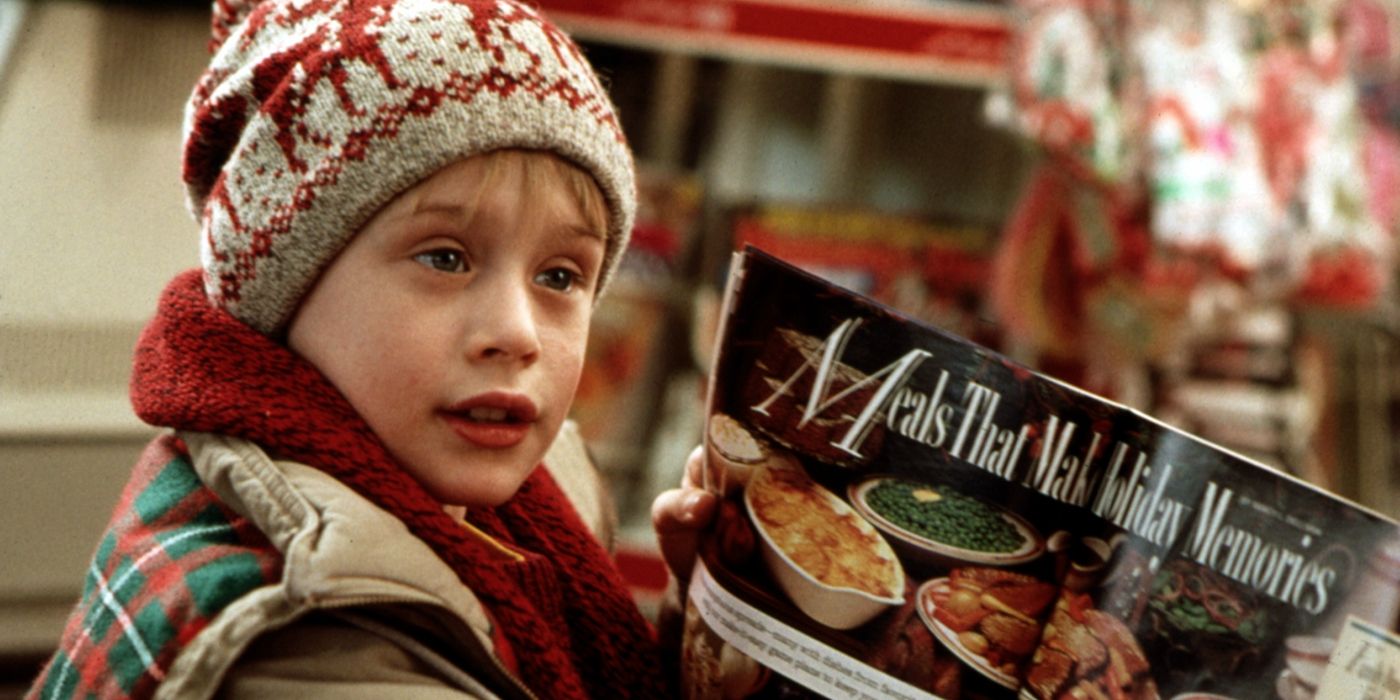 Home Alone premiered on November 10, 1990, in Chicago, followed by a wider release in theaters across the United States on November 16, 1990. On its release, the movie earned critical acclaim for its cast, story, and even music. Home Alone became the second-highest-grossing film of the year after Ghost and the highest-grossing live-action comedy for years to follow, until The Hangover Part II took its place.
Is Home Alone Available on Streaming?
Yes, Home Alone is available for streaming online so if you haven't watched it yet (really?), you can catch the holiday family comedy on Disney+. The streaming service is available on subscription, starting with a basic plan of $7.99 per month. You can also get a bundle of Disney+ with Hulu and watch the movie. Home Alone is also available for rent and purchase on most online video stores.
Is Home Alone Available on Blu-ray and DVD?
The first DVD of Home Alone was released in October 1999, followed by the first Blu-ray release in December 2008. A Family Fun Edition Blu-ray became available with both Home Alone and Home Alone 2: Lost in New York in October 2010. A complete box set, titled Home Alone: 25th Anniversary Ultimate Collector's Christmas Edition, with the first film and the three sequels, was released in October 2015. As a 30th anniversary special, Walt Disney Studios and 20th Century Studios released the Ultra HD Blu-ray edition of Home Alone, in September 2020.
Buy on AmazonRelated:Watch Macaulay Culkin Reprise His 'Home Alone' Role in Disturbing Fashion
So What Is Home Alone About Anyway?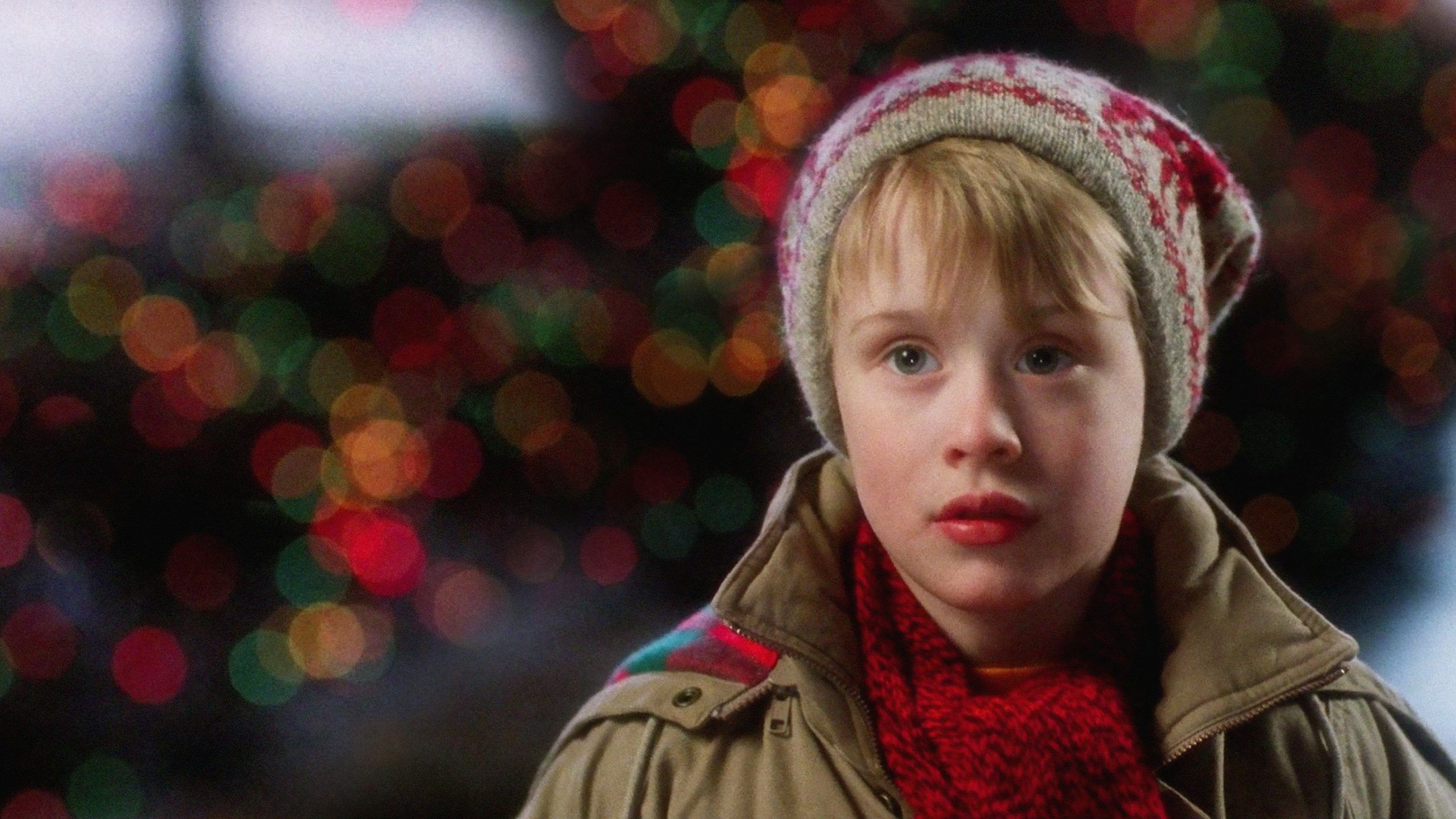 Home Alone is essentially a story of what every kid wishes from time to time – "If only I had the whole house to myself and could do whatever I like". Kevin McCallister gets to live that wish, and kids who have watched him in action have lived vicariously through the eight-year-old's adventures. The huge McCallister family is on their way to Paris to spend Christmas with Kevin's uncle and his family. Managing 13 kids for a trip, as you can imagine, is nothing short of madness, and things get forgotten and left behind. But no one thought they would end up leaving a child behind. The chaotic travel preps make Kevin wish that he was alone and everyone disappeared. When Kevin wakes up and realizes that his parents, uncle, and cousins have all gone on their vacation and left him home alone, he is not scared but in wonderment that he actually did "make them disappear".
Living like the man of the house, Kevin is having the time of his life, until he discovers that his house is the target of two notorious robbers, who go by the name of the Wet Bandits. With no one but himself to defend his home, Kevin learns/invents a few tricks to throw the thieves off (leading to some of the best stuntwork in a family movie ever). Joe Pesci and Daniel Stern's relentless Harry and Marv are pitted against Culkin's equally indomitable Kevin, making it a laughter riot.
Other Movies in the Home Alone Franchise That You Can Watch Right Now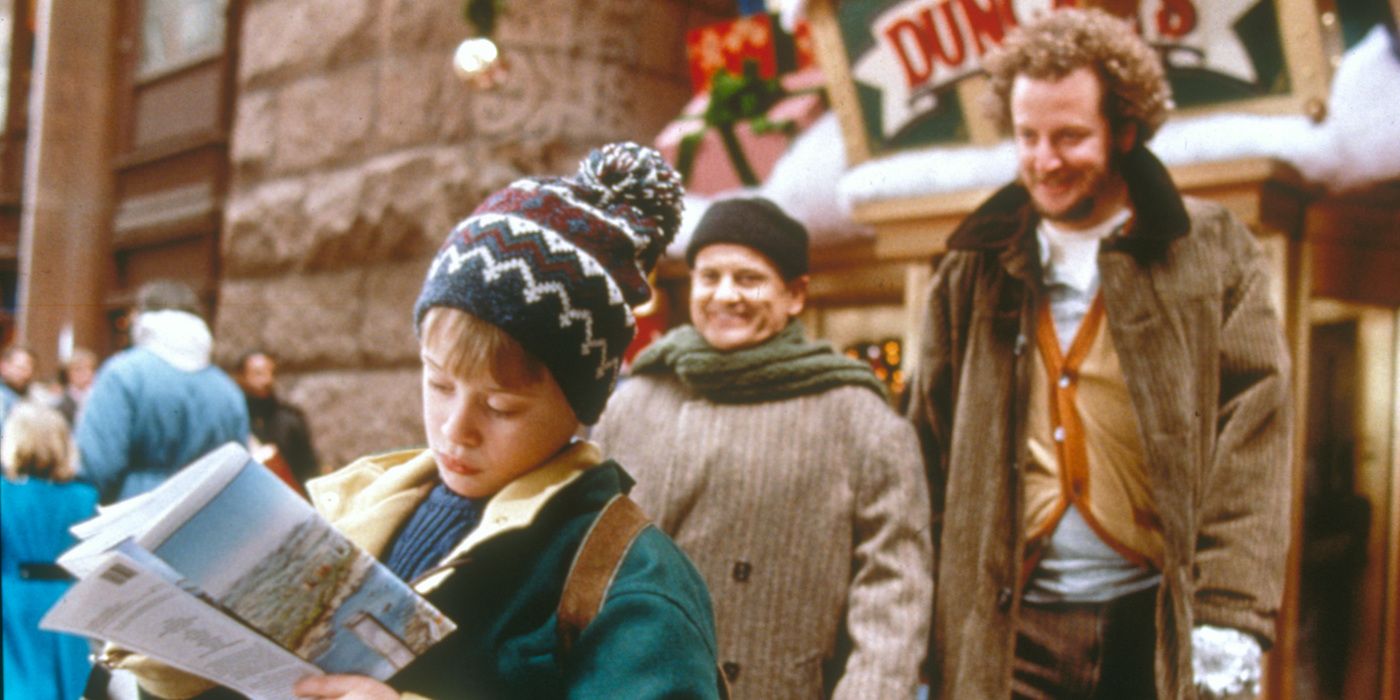 While the first film in the franchise remains the true original and a classic, the sequels and reprisals of Home Alone have also become popular. However, except for the second sequel, none of the other movies in the franchise have any real connection to the first two stories and mostly do not feature Kevin or the other characters (except for the latest one, which does feature Kevin's brother Buzz in a cameo). But if there's one common element across all the films that followed, it is the child protagonist who finds themselves alone during Christmas and has to save their home from criminals.
Released in 1992, Home Alone 2: Lost in New York picks up one year after the events of the first movie, with the McCallister family off to another Christmas vacation. You would expect that this time, the parents would not make the same mistake. Well, they do make sure Kevin reaches the airport with them but eventually, as is inevitable, Kevin boards the wrong flight and ends up all alone in New York City. What's more? Kevin is reunited with his old arch-enemies the Wet Bandits (now calling themselves the Sticky Bandits).
Almost five years later, a third sequel was made titled Home Alone 3. It doesn't have Kevin or any of the original characters, neither is it set around Christmas, but the story is set in Chicago. The movie is notable for featuring Scarlett Johansson in one of her earliest roles. It follows a young boy, Alex, who's kept home from school because of chickenpox and spots a gang of criminals lurking around their neighborhood. He sets up a camera and learns about a top-secret microchip hidden inside a remote-controlled car gifted to him by the grumpy old woman across the street, Mrs. Hess. Despite his attempts to inform the authorities, Alex gets no immediate help, so he decides to deal with the criminals himself. The third sequel was also written and produced by John Hughes but directed by Raja Gosnell. Both Home Alone 2: Lost in New York and Home Alone 3 are available for streaming on Disney+. While these two are the most notable sequels to Home Alone, Disney+ is also home to the lesser-known soft revival TV movie Home Alone 4: Taking Back the House (2002), Home Alone: The Holiday Heist (2012), and the latest, Home Sweet Home Alone (2021).