Warning: SPOILERS for Tom Clancy's Jack Ryan Season 3Jack Ryan (John Krasinski) sees plenty of action in Tom Clancy's Jack Ryan season 3, and one of his missions subtly hints at the upcoming reported spinoff, Rainbow Six, which will star Michael Peña as another Clancy hero, Domingo "Ding" Chavez. In season 3, Jack Ryan is on the run after uncovering a Russian plan to use a nuclear weapon to start a war with the United States, as well as stage a coup against the Russian government. Jack calls upon James Greer (Wendell Pierce) and Mike November (Michael Kelly) for backup as the CIA chases him around Europe.
Tom Clancy's universe is currently thriving on Amazon Prime Video. Although there hasn't been a Jack Ryan film since 2014's Jack Ryan: Shadow Recruit starring Chris Pine and Keira Knightley didn't make much of an impact, the John Krasinski-led Jack Ryan TV series has been a big hit for the streamer. A spinoff film, Tom Clancy's Without Remorse starring Michael B. Jordan, which was a new origin story for Clancy character John Clark, also did well in 2021. As Jack Ryan seasons 3 and 4 were being produced, it was announced that Michael Peña would lead another spinoff based upon the popular Rainbow Six series of novels and video games.
Related: Why The Jack Ryan Movie Series Kept Rebooting (Despite Being Hits)
Jack Ryan Season 3's Subtle Rainbow Six Setup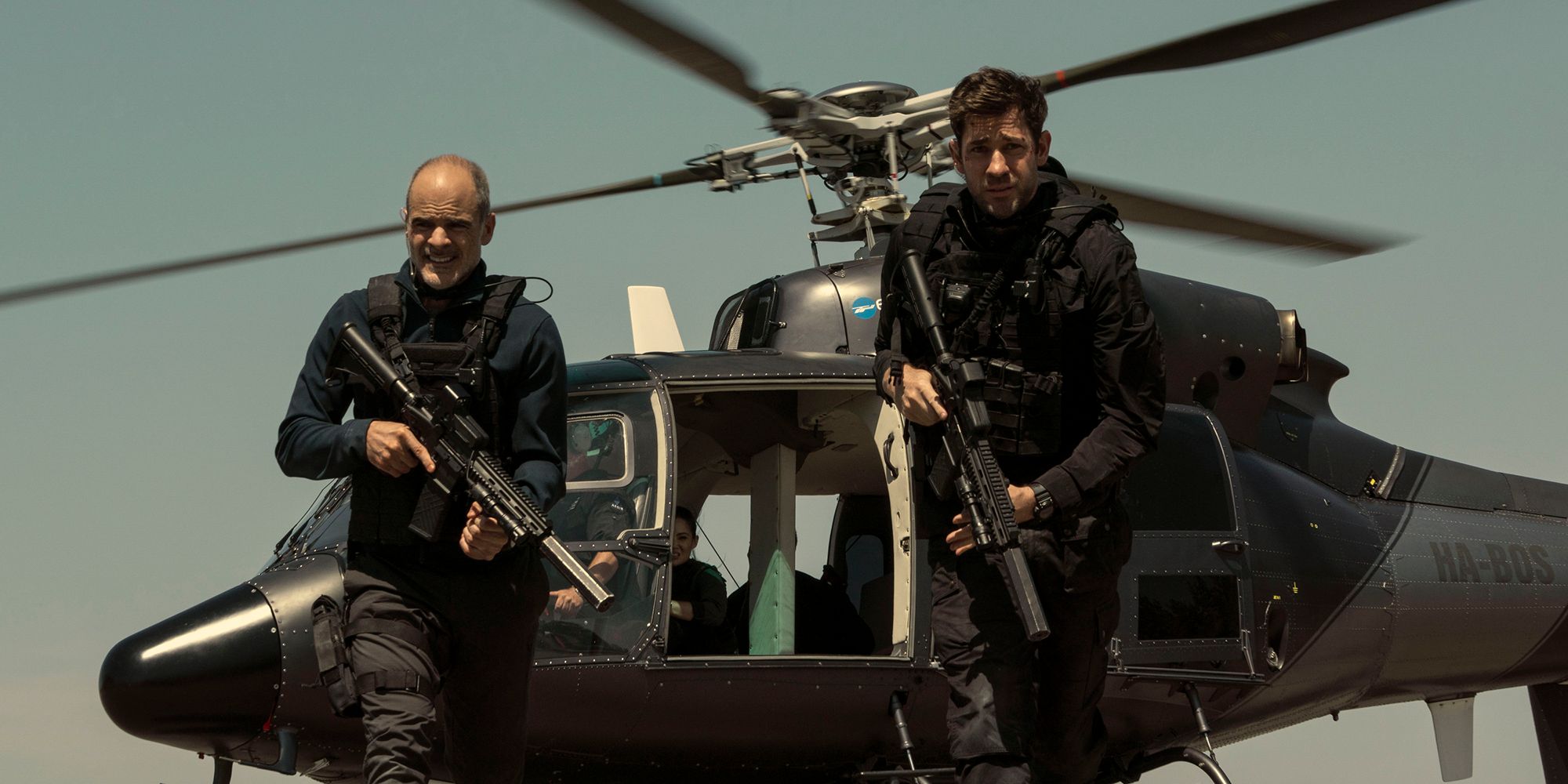 Jack and Mike November's mission to an abandoned nuclear plant in episode 5, "Druz'ya I Vragi," was a subtle hint at the upcoming Rainbow Six spinoff. Little by little in the first half of season 3, Jack Ryan uncovers proof of a Russian conspiracy to use a nuclear weapon called Sokol and blame the United States. CIA Rome station head Elizabeth Wright (Betty Gabriel), who was ordered to apprehend Ryan, begins to believe that Jack is right. But they need further proof to locate Sokol, which led Jack and November to call upon a couple of special forces soldiers to join them in a nighttime raid of the nuclear facility.
Jack Ryan episode 5, "Druz'ya I Vragi," which translates to "Friends and Enemies," was a very Rainbow Six-like commando mission. Although Rainbow Six wasn't cited, November dubbed their unit "Hotel Six," which is a subtle nod to the elite special forces team Tom Clancy created. At the nuclear plant, Jack comes face-to-face with Luca (James Cosmo), the Russian intelligence agent who stopped the original Sokol decades ago and is working to stop the new one from igniting a world war. Jack and his team managed to escape the nuclear plant, although one of the soldiers was wounded in battle.
Ding Chavez's Rainbow Six Will Be Set Up In Jack Ryan Season 4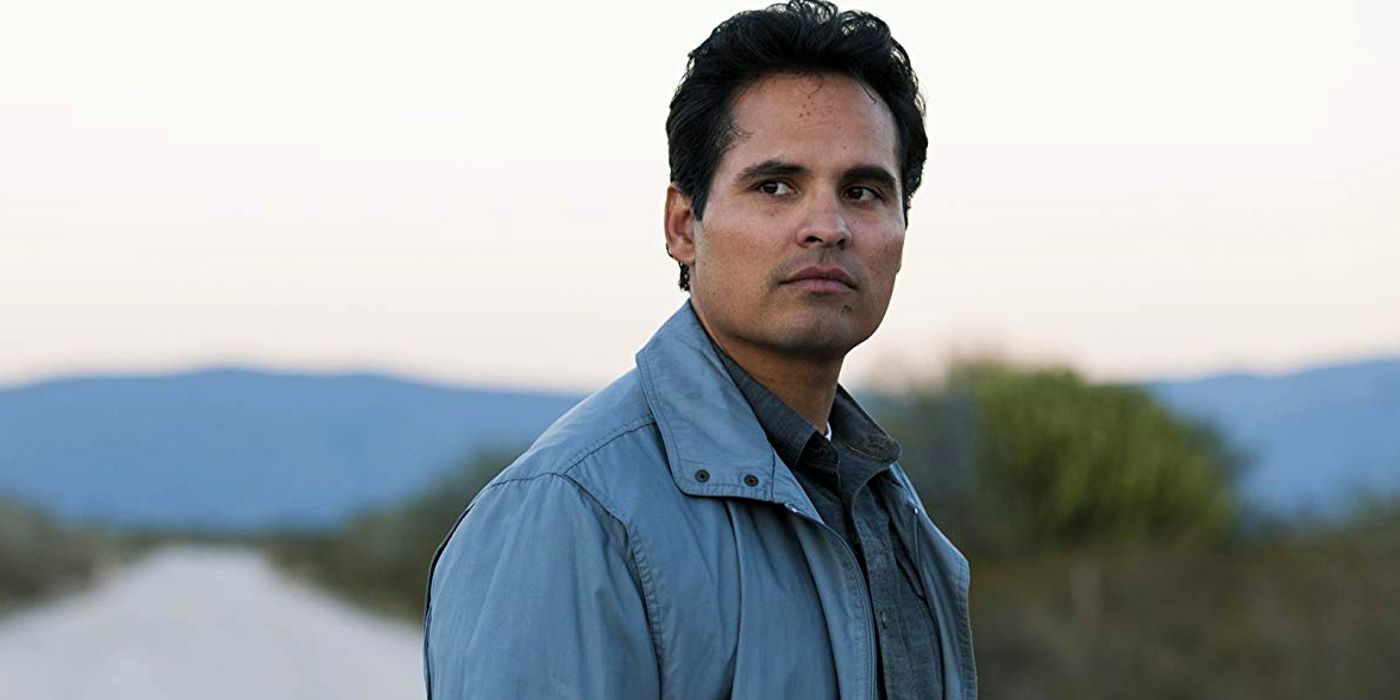 Michael Peña is reportedly joining the cast of Jack Ryan season 4, which will formally set up his Rainbow Six spinoff. Since season 4 will be the final season of Jack Ryan, Rainbow Six is likely planned to take over the Tom Clancy franchise on Amazon Prime Video. It's not clear yet how Rainbow Six will link to Without Remorse but some direct connections between John Clark and Jack Ryan have already been made, and all three projects appear to be part of a Tom Clancy shared universe on Amazon Prime Video. The plot of Tom Clancy's Jack Ryan season 4 is classified, but if Ding Chavez is involved, there should be a commando mission that could be a definitive lead into the Rainbow Six series.
More: Every Jack Ryan Actor Ranked Worst To Best
Tom Clancy's Jack Ryan Season 3 is streaming on Amazon Prime Video.