Daniel Craig recalls how surprisingly uncomfortable his stormtrooper suit was during the filming of Star Wars: The Force Awakens. After Disney bought Lucasfilm in 2012, the House of Mouse quickly started work on a new series of movies set in George Lucas' galaxy far, far, away. In 2015, J.J. Abrams' Star Wars: The Force Awakens was released, which kicked off a new trilogy and introduced characters like Rey (Daisy Ridley), Finn (John Boyega), and Poe (Oscar Isaac), while also bringing back legacy characters like Han Solo (Harrison Ford), Leia Organa (Carrie Fisher), and Luke Skywalker (Mark Hamill). The film was followed by two sequels, including Star Wars: The Last Jedi and Star Wars: The Rise of Skywalker.
Although audiences would be forgiven for not noticing, Craig appears in a brief cameo as stormtrooper FN-1824 in Star Wars: The Force Awakens, acting as a guard at Rey's cell after she's been imprisoned. In a recent episode of the Happy Sad Confused podcast as shared by host Josh Horowitz on YouTube, Craig reflects on his stormtrooper cameo and reveals that the costume is surprisingly uncomfortable. Check out Craig's comment on the experience below:
"Yes, that role was very dear to me. Is that what the character was called? I tried to get into the next two but no luck. I love Star Wars, I wouldn't have asked to be in it otherwise. Ben Dixon, who's an assistant director on those movies and he was an AD on our movie as well, and I was doing fittings. I asked him, 'Could I get a part in this?' And he just said let me go and ask. The next day, I was in a f—ing Stormtrooper suit. I had to wear the thing all day and I couldn't feel my hands by the end of the day. These poor people have to wear them in the desert, I wouldn't have done it if I had to go to Tunisia."
Related: The Last Jedi Has Aged Far Better Than Force Awakens & Rise Of Skywalker
Why The Force Awakens Is The Least Divisive Disney Star Wars Sequel Movie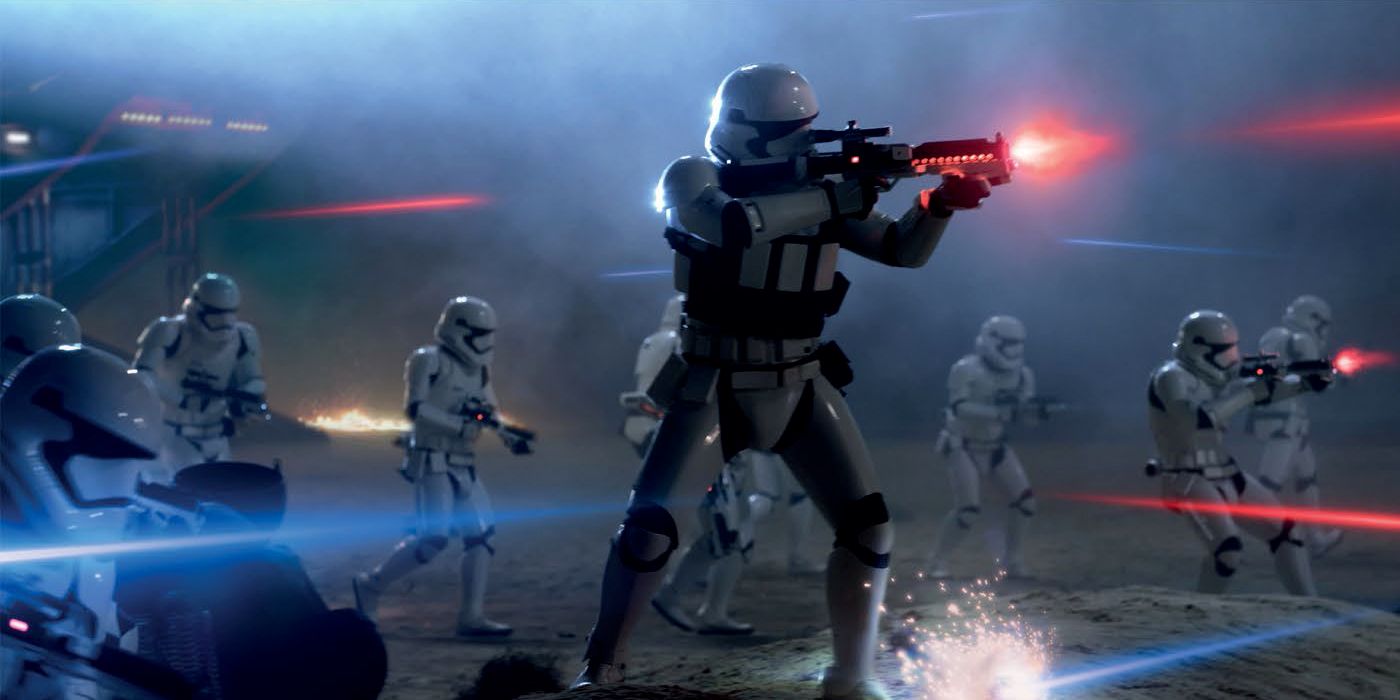 After their 2015 entry, Disney released Star Wars: The Last Jedi, which ended up being one of the most divisive movies in the franchise. Rian Johnson's sequel took several risks with story and character that didn't totally work for all fans, but Abrams' film is generally quite well-liked. One of the main criticisms of Star Wars: The Force Awakens is that it is essentially a rehash of 1977's A New Hope, with a story featuring a ragtag group of heroes assembling to destroy a massive, planet-killing weapon. While these criticisms are valid, in many respects, the film's structure is a large part of why it works so well. In some ways, Abrams' movie serves as a "Greatest Hits" album of the Star Wars universe.
After Star Wars: Revenge of the Sith in 2005, the feature film arm of the franchise had essentially been lying dormant, meaning Disney's first movie came at a time when many fans were just looking forward to returning to a galaxy far, far away. Seeing Ford's Han Solo back to his smuggler ways, a Darth Vader-like villain in the form of Kylo Ren (Adam Driver), and a naive but charismatic Jedi-in-the-making in the form of Ridley's Rey, Star Wars: The Force Awakens managed to recapture the glory of the original trilogy while blazing new ground for younger audiences. The movie is, admittedly, light on any real risk-taking or big creative swings, but this seems to have largely worked in its favor at the time.
Johnson's movie, on the other hand, did take some big swings, which led to the film ruffling many feathers but winning over a passionate group of supporters at the same time. Abrams would attempt to recapture the same magic as his first outing with Star Wars: The Rise of Skywalker in 2019, but the movie largely ended up falling flat for relying too heavily on fan service and unearned payoffs. Star Wars: The Force Awakens may not go down in history as one of the best movies in the franchise, but it certainly delivered some moments of strong emotion, epic action, and even a few fun stormtrooper cameos.
More: Poe Almost Shot Finn In Force Awakens: How It Changes The Star Wars Sequels
Source: Josh Horowitz