A Black Adam cameo with Dwayne Johnson was reportedly considered for Ezra Miller's The Flash movie following the antihero's cinematic debut. After spending 15 years trying to bring Black Adam to the big screen, Johnson's DC Universe installment finally got its due in the fall of 2022. While Black Adam was eyed to be the start of a new chapter for the DCU, the launch of DC Studios is taking the franchise in a new direction. On November 1, James Gunn and Peter Safran's DC Studios leadership went into effect. Under their management, Gunn and Safran are now in charge of DCU movies, TV shows, and animation.
While the fate of the DCU is still unclear, it appears Black Adam was supposed to appear in at least one more movie. According to The Wrap's Umberto Gonzalez, when The Flash movie was in production, an attempt was made to bring in Johnson's DCU character. Johnson's company Seven Bucks Production president Hiram Garcia had been contacted to see if there was a way to get Black Adam in the film. However, Garcia reportedly "politely declined," and it's unclear what Johnson would have done in his cameo appearance. This is the latest Black Adam cameo that Johnson has now reportedly passed on, which the actor has yet to make any statements about. Johnson, Garcia, or anyone at Warner Bros. Discovery and DC Studios has yet to comment on The Flash film story at the time of publishing.
RELATED: The Flash Movie Reveal May Debunk A Keaton Batman Death Theory
What Is Going On With Dwayne Johnson's Black Adam Franchise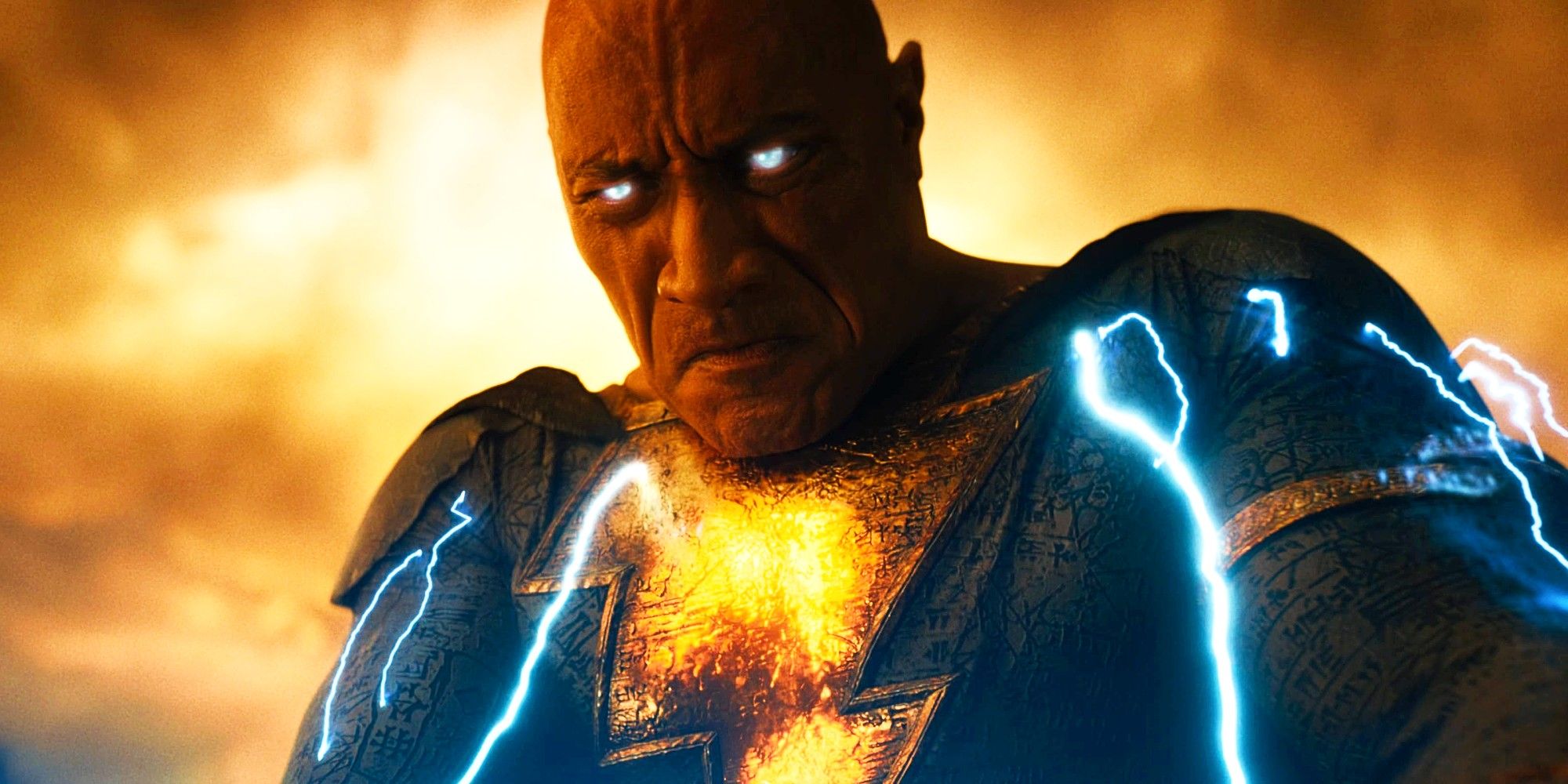 The Flash report is coming shortly after Johnson's Black Adam future was clarified by the actor himself on social media. While Black Adam had mixed reception from critics, the DCU movie had a more positive response by general audience members. However, Black Adam's worldwide box office result ultimately was a factor in not getting a sequel greenlit. Johnson has confirmed in a detailed response that the antihero isn't part of the DCU's initial slate of movies that they are working on at DC Studios.
However, it may not be entirely over for Johnson as Black Adam, despite the DCU seemingly heading for a reboot. Johnson and the DC Studios bosses will "continue explore the most valuable ways Black Adam can be utilized in future DC multiverse chapters." That could mean one of many things, especially if the DCU is about to get rebooted. If the right story is found, the new DCU may still have Johnson portray Black Adam, but not the iteration from the 2022 movie. Johnson would essentially play a Black Adam Variant that fits into the DCU that Gunn and Safran are creating together.
However, there is also the option of letting Black Adam exist as a separate universe, with Johnson playing the version he began portraying this year. This would essentially be The Batman and Joker routes where Black Adam can be its own self-contained franchise. This option could allow Johnson's Black Adam to finally have the showdown with Henry Cavill's Superman. Even if someone else is playing Superman in the DCU, a Black Adam-verse wouldn't conflict with any of those plans. A separate universe could also fit into what Gunn recently said on social media about Elseworlds movies being in the works outside the DCU. While The Flash movie cameo may have been lost, time will tell if Johnson's Black Adam will ever emerge again on the big screen.
MORE: DC's Flash Movie Reboot Trick Isn't Going To Work Now
Source: Umberto Gonzalez/Twitter