Former 90 Day Fiancé star Syngin Colchester has garnered fresh criticism after a recent Instagram story where he claims men in America get the short end of the stick. When Syngin was first introduced to viewers on 90 Day Fiancé season 7, many felt like he was instantly more likable than his fiancé Tania Maduro. However, his reputation in recent months has taken a sharp dip. An alleged former romantic partner of Syngin's claims he was physically and sexually abusive, and those claims made many fans see the South African man in a very different light.
A Reddit user called 90daysofpettybs shared a screenshot of Syngin's recent Instagram story, where he reposted a clip of another man complaining that Men's Health Month flew under the radar. "Sorry but it's true," 90 Day Fiancé star Syngin captioned the story, "men are undervalued especially in America…well that was the feeling I got." Fans in the Reddit thread didn't waste any time mocking Syngin's half-hearted outrage. "Sure," one fan wrote, "blame your woes on HAVING a d**k instead of on BEING a d**k." Others left comments stating that Tania "dodged a big dumb bullet," and said Syngin's recent comment makes them think even less of them.
Related: 90 Day Fiancé: What To Know About Syngin Colchester's New Girlfriend
90 Day Fiancé Fans Blame Syngin For Not Supporting Men's Health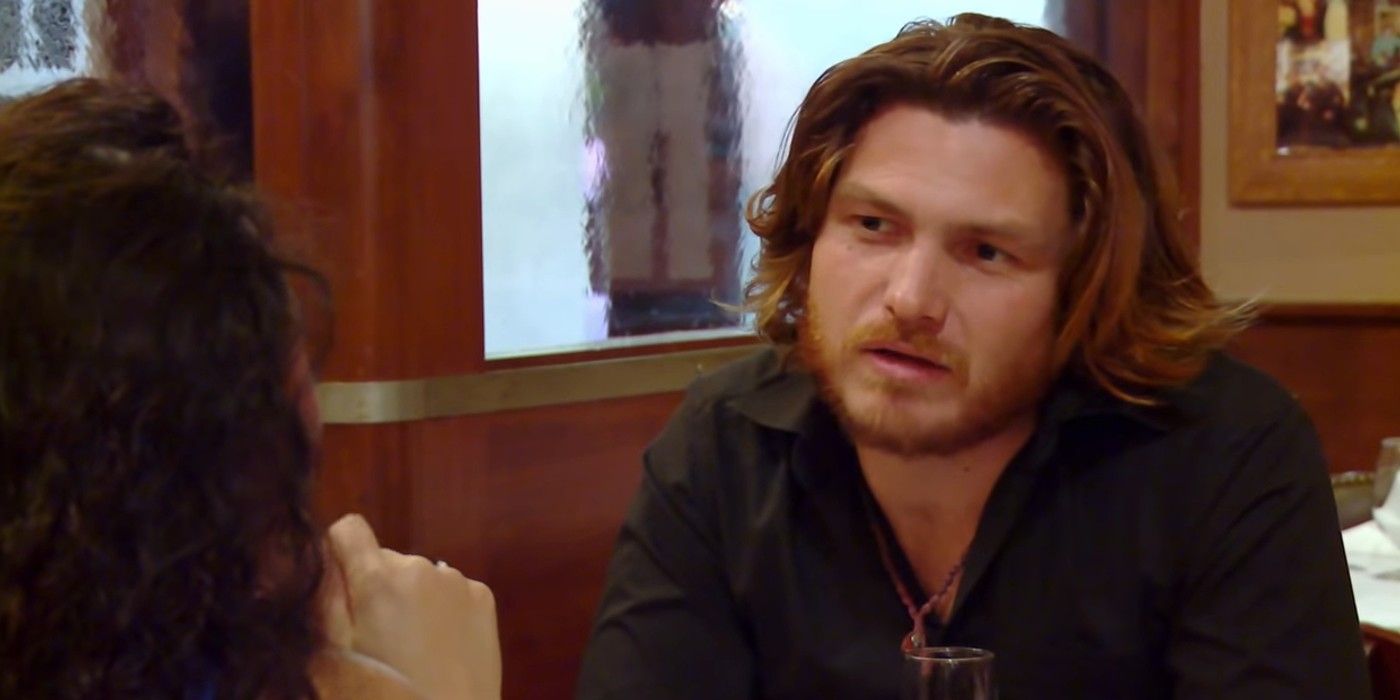 Several fans pointed out that, as a public figure, Syngin could have done a lot during November to bring attention to men's health issues. However, he didn't. "The man has a decent following and reach," one 90 Day Fiancé fan commented. "If he'd cared about men's mental health awareness, he could've…[made] an instagram post supporting it. But instead, he only cares about it when it's to tear women down." There were even other men commenting in the thread and calling Syngin out for making matters worse. One fan claimed, "part of the reason no one takes men's mental health seriously is because of incels like this doofus making themselves into a victim instead of focusing on actual support and getting to the root of our societal issues."
It's true that Syngin doesn't use his platform to advocate for any aspect of men's health, and his Instagram content primarily consists of shots of him and his new girlfriend traveling and partying. The 90 Day Fiancé star also hasn't gotten a job since his time in the country, so if he feels undervalued, it may be because he's not bringing any value to the world. His comments that men are not valued by society feel particularly tone-deaf in a year when American women lost the right to the most basic bodily autonomy, Given how little Syngin has done to support men's health, along with sexism that women face on a daily basis, his comments come across as clueless and hollow.
Though Syngin was a popular cast member when he started out in the 90 Day Fiancé franchise, his continued controversial behavior has put his likability at an all-time low. Many fans think the way he acted towards Tania during and after their divorce has been shockingly callous, which, combined with the disturbing abuse allegations, paints a very dark picture of the formerly jovial man. Syngin has experienced a massive fall from grace, and his controversial and ill-informed comments are only going to make him fall further.
More: Why Fans Think 90 Day Fiancé's Tania Isn't Over Syngin
Source: u/90daysofpettybs/Reddit